If you tune in to HLN regularly, you may already be among the 1.3 million people who've watched segments featuring Missy Henriksen, vice president of public affairs for the National Association of Landscape Professionals (NALP), who offers viewers advice on the importance of healthy soil and lawns.
While the HLN coverage is tied to National Lawn Care Month, it's also a product of a major push by NALP – on several fronts – to connect with consumers about the value of professionally managed landscapes.
For example, NALP recently sent a sample of succulent plants to about 150 popular media outlets across the country.
"The day they got it," Henriksen said Wednesday, "Woman's Day called us to ask for help with a story." Fox News, meanwhile, quoted NALP in a recent feature story on interior-scapes.
The media-relations push comes on the heels of last month's launch of LoveYourLandscape.org, a website targeting homeowners and brimming with photographs of beautiful landscapes – not to mention plenty of information on how and why to hire a professional landscape contractor.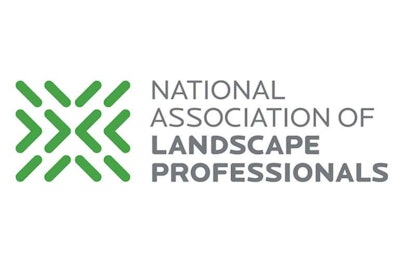 In addition to the PR push, the trade association is also strengthening its management of social media and planning an advertising campaign to reinforce its efforts through all those channels.
"There's a lot of excitement and enthusiasm – a lot going on," Henriksen said, pointing to early discussions between NALP and the National Association of Realtors about working together on a project focused on the critical role landscaping plays in determining property values.
Yet, despite the broad scope of the organization's consumer outreach over the past couple of months, those activities represent only one arm of its Industry Growth Initiative, or IGI, which NALP put in place last fall as a "permanent program designed to grow and protect the industry."
The protection, in this case, refers to NALP's determination to "own our voice" and control messaging that purports to represent the landscaping industry.
"Right now," Henriksen said, "there are a lot of activists who try to speak for our industry," including some who advocate the removal of lawns or attack the use of neonicotinoid pesticides based on claims "that are not scientific."
Needless to say, reaching the ambitious goals of the IGI costs money, and Henriksen says NALP is relying on its members to sustain the momentum the initiative has achieved thus far. She said 100 percent of the organization's board members' companies are backing the program, as are a number of other members, including industry suppliers that belong to NALP.
Nonetheless, the organization will have to persuade a lot more of its members to get behind IGI in order to move forward with crucial elements such as the national advertising campaign.
"We're going to strengthen our fundraising voice now that we have a great foundation laid," Henriksen said. "We need people to recognize and want to be part of this initiative, so we're sharing information (on what has been accomplished) and then taking steps to bring people to the table."
Everyone in the landscaping industry will benefit from the Industry Growth Initiative, she said, and NALP is providing some attractive incentives for companies to get behind the effort financially. Companies that become "stewards" of IGI, for instance, will have access to an entire library of press-release templates, blog posts and high-resolution photographs they can use in promoting their own businesses. And next month, Henriksen said, NALP will add social media posts to those offerings.