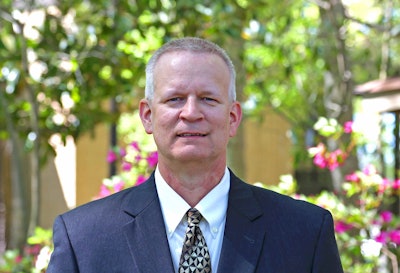 Stihl Inc. has named Stephen Ballenger as the company's new vice president of operations in the United States.
Ballenger will be responsible for all production operations at the more than 1 million-square-foot corporate headquarters in Virginia Beach, Virginia, where Stihl produces about 275 models of handheld outdoor power equipment.
His role will include directing manufacturing, engineering, materials and procurement, logistics, buildings, maintenance and quality assurance activities.
Ballenger brings more than 30 years of engineering and manufacturing experience to Stihl, serving most recently as president of Light Vehicles USA for Metalsa in Elizabethtown, Kentucky. Previously, he held leadership positions at Carl Zeiss and Hella following a 15-year career with Bosch North America.
"Stephen has the depth of knowledge and experience to lead our manufacturing operations here in Virginia Beach," said Bjoern Fischer, president of Stihl Inc. "His extensive background running large-scale, modern manufacturing facilities in the United States makes him a natural fit for Stihl."
Ballenger has a master's degree in industrial management and a bachelor's degree in mechanical engineering from Clemson University.