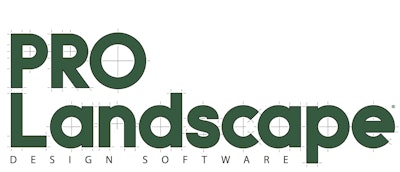 Drafix Software Inc., developer of PRO Landscape design software, has acquired the business assets of Visual Impact Imaging's Earthscapes. Terms of the deal were not disclosed.
With landscapers entering their busiest season, Drafix Software says it will continue to offer support to Earthscapes users. Eventually, the Earthscapes image library and other key features will be added to PRO Landscape software.
"We're thrilled to have the Earthscapes users join the PRO Landscape community," said Pete Lord, president of Drafix Software. "We've competed with Earthscapes for close to 20 years in a friendly, professional manner and we felt that by moving some of their assets to the PRO Landscape platform, we will be able to provide an even better landscape design solution for both customer bases as well as new customers."
Anne Behner Coke, president of Visual Impact Imaging, said combining the strengths of PRO Landscape and Earthscapes "will result in a strong design application for years to come."
A news release on the acquisition said Visual Impact Imaging's owners will "move on to other ventures."
Users of Earthscapes who migrate to PRO Landscape will find a broader set of tools for design, in addition to being able to use the PRO Landscape Companion application on their tablets. PRO Landscape includes photo imaging, CAD, customer proposals, night and holiday lighting, and three-dimensional rendering.
PRO Landscape Version 22 is currently shipping in English. Drafix Software says Spanish, Italian and German versions will be available later this year.