Aquascape Inc. announced recently that it has been recognized as one of the "Healthiest Companies in America" by Interactive Health, a provider of employer-sponsored wellness programs. Aquascape is one of 154 companies across the country recognized for helping employees make significant changes to improve their health.
"Aquascape has always been committed to the health of its employees and we're extremely excited to receive this recognition," said the company's founder and CEO, Greg Wittstock. "In addition to providing quality health-care benefits, our company headquarters houses a 5,000-square-foot fitness facility and sports courts for employees and their families to enjoy."
Aquascape makes products for the water gardening industry, including the No. 1 contractor-installed water garden in North America. The company is based in St. Charles, Illinois.
The Toro Co. board elects new CEO
The Toro Co.'s board of directors has elected Richard M. Olson president and chief executive officer, effective Nov. 1. Olson, a 30-year veteran of the company, has served as Toro's president and chief operating officer since September 2015 and was elected to the company's board of directors in January of this year.
Toro's current chairman and CEO, Michael J. Hoffman, will continue to serve as chairman of the board.
Olson joined Toro in 1986 as a manufacturing process engineer. He has held various positions in operations and engineering, including manager of advanced manufacturing, commercial engineering program manager, director of Shakopee plant operations, and managing director of northern manufacturing operations. In 2010, he was named general manager of Exmark and was appointed vice president of Exmark in 2012.
The following year Olson was named vice president of international business before being elected group vice president, international business, micro-irrigation business and distributor development in June 2014.
Hoffman, reflecting on the coming changes, said, "Serving our employees and customers as Toro's chief executive officer has been the greatest privilege of my career. Our employees' and channel partners' passion for the business and relentless commitment to our company and brands have enabled us to accomplish much together. Looking forward, I am pleased and confident in passing the responsibilities of chief executive on to such a strong and tested leader as Rick Olson. His extensive experience, intelligence and commitment to our company's core values make him an ideal candidate for his new role."
Hoffman joined Toro in 1977 and served the company in various service, sales and marketing roles before holding a series of key executive positions across the company's commercial and residential businesses.
CNH Industrial Parts & Service names VP
CNH Industrial Parts & Service, the aftersales product support division of CNH Industrial, has named Kurt Coffey as vice president of CNH Industrial Parts & Service in North America. Coffey succeeds Scott Harris, who recently became vice president of CNH Industrial's CASE Construction division.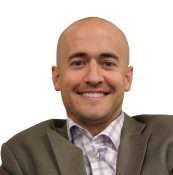 Both changes resulted from Jim Hasler's recent decision to retire as vice president of CASE Construction after 34 years with the company.
As vice president of CNH Industrial Parts & Service for North America, Coffey is responsible for overall sales growth and profitability of the company's aftersales products, services and parts operations in North America.
He served most recently as director of sales and marketing for the CNH Industrial Reman, where he led all sales and marketing activities for the company's remanufacturing joint venture, including product sales, marketing, program and pricing management, global sales and business development. Before joining CNH Industrial Reman, Coffey led the team of parts product marketing managers that is responsible for CNH Industrial Parts & Service products sold through its dealer networks.
He holds a bachelor's degree in agricultural business from Illinois State University and remains actively involved in his family's grain farming operation in central Illinois.