Morbark LLC announced recently that Chippers Southeast has become the exclusive Morbark tree care products dealer for western North Carolina and almost all of South Carolina. Morbark is a manufacturer of tree care, forestry, sawmill, and wood recycling equipment.
"We look forward to continuing our long-standing relationships in the tree industry," said Steve Neal, president of Chippers Southeast.

The head of Morbark's tree care business unit, Casey Gross, says Chippers Southeast has an excellent reputation in the communities it serves and a great relationship with its current customers.
Chippers Southeast is a division of Ditch Witch of the Carolinas, with headquarters in Charlotte, North Carolina, and three full-service branches in South Carolina.
Meanwhile, in a separate dealer-related announcement, Morbark said Cardinal Equipment Inc., which has been a Morbark industrial dealer, will expand its offerings to include tree care products. Cardinal is opening a new location in Port Perry, Ontario, Canada in conjunction with the product expansion.
"Earlier this year, Cardinal became Morbark's first international dealer to reach Gold Tier status for our industrial equipment line," said Mark Rau, Morbark director of dealer support.
"Cardinal was established in 1980 and has been serving Morbark customers in the sawmill, forestry and recycling markets for many years," said Karie Bernèche, Cardinal Equipment Sales Manager. "We're proud to extend our services to the tree care industry in Ontario."
Cardinal Equipment represents all Morbark equipment in Quebec, eastern Ontario, New Brunswick, Nova Scotia, Prince Edward Island, Newfoundland and the Maritimes.
AgPro to carry Rayco Manufacturing equipment
Rayco Manufacturing Inc. announced that AgPro has joined its nationwide dealer network and will be serving the northern Georgia and Florida areas.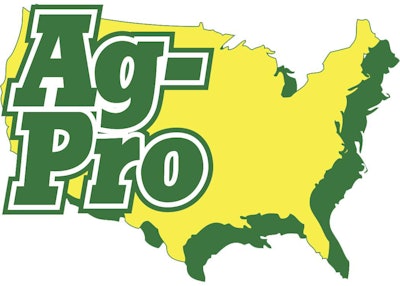 AgPro is a John Deere dealership with 36 locations in Georgia, Florida, South Carolina and Texas.
The dealer's construction manager, Nathan Gamble, said AgPro looks forward to expanding its footprint with mulching and forestry products.
"We believe there is a huge demand for the type of products Rayco manufactures in the territories that we already serve …," Gamble said.
Rayco Manufacturing's products include stump cutters, forestry mulchers, brush chippers, horizontal grinders and crawler trucks.
Toro strikes partnership with new Florida dealer
Toro recently announced a new partnership with Florida-based Southern Drill Supply, which will now offer Toro underground equipment, including directional drills, trenchers, vibratory plows, compact utility loaders and attachments, compactors, rammers and trench rollers.
Southern Drill Supply was founded in 2009 in Pensacola, Florida, and primarily serves the utility construction market in Florida, Louisiana, Georgia, Alabama and Mississippi.
"The partnership with Toro was a natural one – our customers wanted Toro equipment," said Josh Varner, owner of Southern Drill Supply.