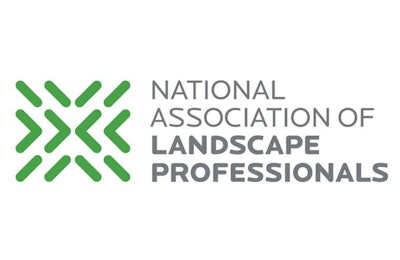 In a free webinar set for Thursday, Sept. 15, the National Association of Landscape Professionals will offer a preview of next month's Landscapes 2016 sessions titled "Inside the C-Suite" and "Out-Earn, Out-Learn, Out-Think and Differentiate Yourself from the Competition."
This week's online session is scheduled for 1:30-2 p.m. Eastern and is free to both NALP members and non-members. Go here to register for the webinar.
Landscapes 2016 will be held during GIE+EXPO, which begins with Dealer Day on Oct. 19 and opens to all industry participants Oct. 20-21 at the Kentucky Exposition Center in Louisville. To register for Landscapes 2016, which will cover entry to the trade show, go here.
This Thursday's session will touch on themes that will be explored during the October meeting. For example, chief executive officers and chief operating officers will discuss how they read and interpret their markets, develop strategy, identify new opportunities and manage their time, among other topics.
Inside the C-Suite panelists will include Davey Tree President and COO Pat Covey, U.S. Lawns President Ken Hutcheson, Yellowstone Landscape CEO Tim Portland, and Mariani Landscape CEO Frank Mariani.
Meanwhile, the sneak preview of Out-Earn, Out-Learn, Out-Think & Differentiate Yourself from the Competition will give you a head-start on topics such as the following:
Four critical decisions for market dominance.
Three non-negotiable deliverables needed to win.
How to double your cash flow.
How to triple industry-average profitability.
Three barriers that prevent growth and bury your business.
Independent We Stand nominations open
An overwhelming majority of landscaping companies are independent businesses. For a sixth year, Independent We Stand invites the public to help draw attention to the importance and economic benefits of "buying local" by nominating locally owned businesses that exceed customer service expectations for the independent small business award – "The Indie."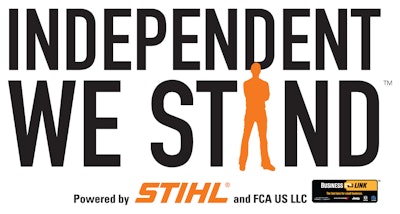 The web-driven contest gives consumers the opportunity to acknowledge businesses that impact their communities and grow their local economies.
Beginning today, Independent We Stand asks consumers and small businesses to go online to nominate favorite small businesses. Voting begins as soon as a business is nominated. Keep in mind, the public can only vote once every 24 hours.
Any locally owned and operated business in the United States is eligible to enter the contest. Nominate and vote at IndieBizAward.com.
"The Indie Award gives consumers a voice for their communities," says Bill Brunelle, co-founder of Independent We Stand. "Year after year, we see nominees that go out of the way to make their customers happy and their communities better places. This contest gives those customers a way to recognize and thank them for it!"
The winner of the 2016 Indie Award will receive a prize package valued at $10,000, which includes:
$5,000 grand prize.
$1,000 STIHL equipment certificate. STIHL products are sold exclusively through local, independent servicing dealers and support more than 9,000 STIHL dealers in communities nationwide.
"Small Business Web Starter Package" from independent web design firm – The Meridian Group.
Three days/two nights stay at an independent beach resort in Virginia Beach, Va. (valued at $1,000).
Plaque to display at winner's business.
Public relations and social media recognition.
Quarterfinalists and semifinalists will receive a premium membership from Independent We Stand.
Nominations and quarterfinalist voting runs through Nov. 13. Semifinalist voting begins Nov. 21 and ends on Dec. 11. The announcement of The Indie winner will be Dec. 14, 2016.
Independent We Stand supports all local and national causes committed to boosting local economic development projects. The Independent We Stand movement is co-sponsored by STIHL Inc. and FCA US LLC.