Wolf Creek Co., a family-owned landscape and irrigation supplier with nationwide trade sales complementing those of its nine locations in Ohio, Pennsylvania, West Virginia and Kentucky, is the latest distributor to offer IrriGreen Inc.'s "Genius Irrigation System."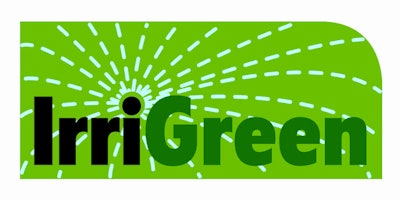 Along with its landscape operations – supply, field assistance, project consulting and education for landscape and building contractors, commercial, governmental and institutional entities – Wolf Creek has business segments devoted to irrigation system design and golf course systems, and serves as a major supplier of portable, temporary irrigation pipes and fittings.
IrriGreen was quick to point to Wolf Creek's longtime commitment to the green industry in announcing the new distribution agreement. "Their extensive online and in-field educational programs and technical assistance demonstrate their industry leadership," said Ray Lamovec, sales and marketing director with IrriGreen.
In a news release on the distribution agreement, Wolf Creek's president, Scott Knowles, spoke highly of IrriGreen's sprinkler system. Based on software used initially in inkjet printers, the system is "a good option for contractors who want to get out ahead of the competition by adopting advanced technology," Knowles said.
IrriGreen says its Genius system enables users to program water distribution precisely, with essentially the same precision with which a printer applies ink to a page. Thanks to that efficiency, the company says, water savings can be as high as 50 percent, and the number of pipes and fittings required is reduced substantially. Installation time is normally about one-half to one-third that of a conventional irrigation system, according to IrriGreen.
The young company has been adding distributors steadily.
If you're unfamiliar with the IrriGreen sprinkler system, check out this video:
NALP webinar Wednesday: Managing Human Resources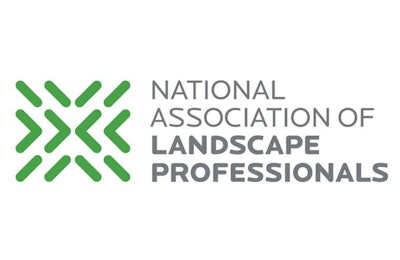 A one-hour webinar will provide expert advice for landscape professionals on managing the administration of human resources, from I-9 Forms to wage and hour issues, OSHA requirements to employee handbooks.
The online session, which is free to National Association of Landscape Professionals (NALP) members and $39 for non-members, is scheduled for Sept. 21 at 1 p.m. EDT. To register, go here.
Steve Cesare of The Harvest Group, a NALP consultant member, will lead the session, which will provide advice on managing one of the most important, if paperwork intensive, parts of your business. Cesare, who holds a Ph.D. in industrial and organizational psychology, has more than 30 years of human resources experience.
Like virtually all of NALP's educational webinars, Cesare's presentation is approved for NALP Landscape Industry Certified recertification at 1 CEU per hour of instruction. For non-members who want to attend, bear in mind that NALP will credit the $39 webinar fee toward your membership dues if you decide to join.
NALP's webinar series is sponsored by Bartlett Tree Experts.