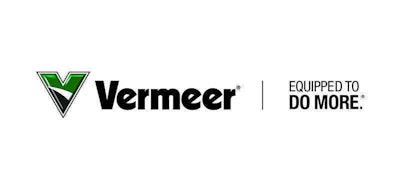 Vermeer Corp. has joined forces with Marty Grunder, president and CEO of Grunder Landscaping Co. in Ohio and a popular green industry consultant, to sponsor educational events throughout the United States and Canada.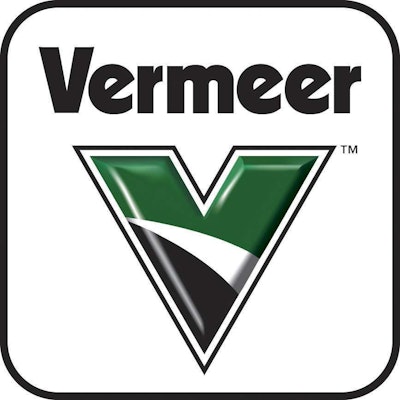 In addition to his Dayton area landscaping company, Grunder heads a successful consulting firm, Marty Grunder Inc. He said the firm was "beyond excited" to have Vermeer as a corporate sponsor. "Family-owned businesses like Vermeer are a great example of what can happen when you work hard and do the right thing," he said.
Vermeer says the educational events – green industry field trips, the Grow! 2017 conference and various field days – will provide landscape professionals with valuable advice on improving business operations and administration.
While Vermeer equipment designed for the landscaping industry will also be highlighted in the sessions, the equipment maker's commercial business unit manager, Jay Sunderman, said Vermeer's priority will be taking advantage of the educational program to listen to landscapers.
"This kind of information is vital for Vermeer to continue to develop equipment built with the landscape professional's needs in mind," Sunderman said.
Komatsu America to launch Komatsu Southwest
Equipment maker Komatsu America Corp. announced this week the purchase of four branches of Road Machinery LLC that will become company-owned facilities under the Komatsu Southwest banner.

Komatsu America says the four locations – El Paso, Texas; Carlsbad, Albuquerque and Farmington, New Mexico – will support its long-term strategic plans to grow and strengthen the distribution channel.
Terms of the facilities' purchase from Road Machinery were not disclosed.
"We will more than double the investment in equipment, tooling and training at these locations," said Rod Schrader, CEO of Komatsu America. "We see this as an opportunity to improve the linkage of our customers to our factory experts with added customer support and responsiveness."
Husqvarna sponsors breast cancer campaign
In honor of Breast Cancer Awareness Month, Husqvarna, a division of the world's largest producer of outdoor power products and lawn care equipment, is partnering with Living Beyond Breast Cancer to raise both awareness and funds to combat the disease.
Husqvarna's "Saws for a Cause" campaign gives U.S. consumers a chance to help by purchasing limited-edition pink toy chainsaws from local dealers. For every purchase of a pink toy chainsaw while supplies last, Husqvarna and its partners will donate $3 to Living Beyond Breast Cancer, a 501(c)(3) charitable organization that provides programs and services to those whose lives have been impacted by breast cancer.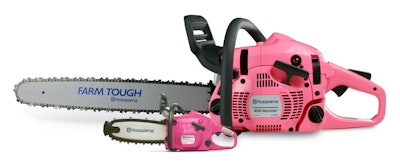 To further raise awareness for the cause, Husqvarna is holding the 2016 Husqvarna Breast Cancer Awareness Giveaway, where one randomly selected winner will receive a limited-edition pink 450 Rancher chainsaw and limited-edition pink toy chainsaw (both pictured here). You can enter using the link above. Deadline for entries is Nov. 15.
According to Living Beyond Breast Cancer, nearly 150,000 people are living with metastatic, or stage IV, breast cancer in the United States. Thousands more are diagnosed with invasive and non-invasive forms of breast cancer each year.
"We're incredibly excited to be partnering with Husqvarna during Breast Cancer Awareness Month," said Jean Sachs, CEO of Living Beyond Breast Cancer. "This campaign will help us continue to provide people diagnosed with breast cancer trusted information and a community of support."
Consumers can find a local dealer from which to purchase the pink toy chainsaw with the Husqvarna Dealer Locator tool.