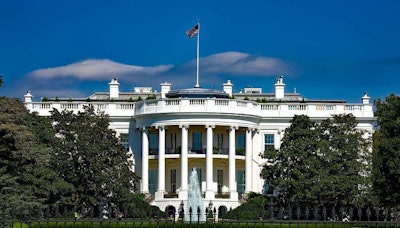 Eleven days into President Donald Trump's administration, the lobbying arm of the National Association of Landscape Professionals (NALP) is doing what every other industry trade group is doing: trying to keep up.
One of the latest in a flurry of executive orders came Monday morning. While it has a decidedly business-friendly title, "Reducing Regulation and Controlling Regulatory Costs," its consequences for the landscaping industry – and most likely for many industries – will be mixed.
For landscapers, the order could exacerbate what NALP sees as chronic under-funding of the Environmental Protection Agency's Office of Pesticide Programs.
The other major concern for numerous landscape companies is the H-2B foreign worker program.
A crucial element of that program, the so-called "returning worker exemption," may already be a lost cause for 2017. The exemption, which expired at the end of the fiscal year this past Sept. 30, allows foreign workers who've already participated in the program to return to work for a landscaping employer without counting against the annual limit on H-2B workers.
Congress would have to act almost immediately to salvage the exemption in time for this year's busiest season for landscapers.
As for the future of the H-2B program in general, NALP and the landscapers it represents will have to wait and see.
The organization's vice president of government relations, Paul Mendelsohn, said Tuesday that Trump is expected to issue another executive order following the confirmation of U.S. Sen. Jeff Sessions, R-Alabama, as attorney general.
The new order will call for an in-depth inquiry by the Department of Homeland Security into the impact on American workers of U.S. foreign-worker programs.
Sessions has long been a vehement opponent of the H-2B program.
Mendelsohn said he had seen a draft of the executive order, which "doesn't mention H-2B" but is likely to include a review of at least some aspects of the program.
The Senate Judiciary Committee scheduled a vote on Sessions' nomination for Wednesday morning, according to the Washington Post, with a vote by the full Senate expected later this week.
Mendelsohn stressed that NALP and its partners haven't given up in seeking quick reinstatement of the returning worker exemption.
"We're trying hard to educate members of Congress – especially the new members – on the importance of the exemption to our industry," he said.