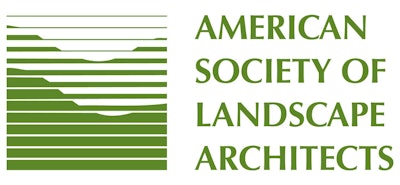 The American Society of Landscape Architects (ASLA) has been encouraging more black students to become landscape architects for years now, and the organization will be boosting its efforts during Black History Month to develop more career discovery resources while working to get the word out about the professional society's existing programs and resources.
"Throughout the year, and particularly this month, we honor the unique contributions of African American landscape architects to the communities of this nation," says ASLA President Vaughn B. Rinner. "We need to continually accelerate our ongoing efforts to introduce more African American youth to this creative and rewarding profession.
"Their perspectives lead to great design and engaged communities, truly benefiting all of us."
Here are five of ASLA's top diversity and career discovery initiatives:
Diversity Summit
ASLA will host its fifth annual diversity summit this summer to strengthen its focus on the recruitment of minorities into academic programs and mentorship of minority students and practitioners. Participants will include African American and Hispanic landscape architects in the early stages of their careers.
ASLA 2016 Annual Meeting and Expo General Session: Designing for Diversity/Diversity in Design
This plenary – aimed at ASLA members and landscape architecture students – featured a dynamic and diverse panel whose participants discussed the importance of fostering diversity in design and urban policy. ASLA say it is "continuing this conversation." You can see a video of the panel here.
Addition of a career discovery and diversity manager
ASLA has created a new position to increase and support the pool of applicants applying to landscape architecture programs. Once hired, the career discovery and diversity manager will develop and manage the organization's efforts to increase awareness of landscape architecture as a career path to diverse student groups.
Online resources
ASLA encourages teachers and families to explore its career discovery resources, including Your Path to Landscape Architecture and Tools for Teachers.
Diversity Statement
In 2015, ASLA signed a statement in support of fostering diversity in the landscape architecture profession, along with the Council of Landscape Architectural Registration Boards, the Landscape Architecture Foundation, the Landscape Architectural Accreditation Board and the Council of Educators in Landscape Architecture. These organizations made a commitment to increase resources and actions that recruit minority students to landscape architecture programs and help mentor graduates through licensure and their careers.