SipcamRotam announced this week the launch of Lucto, a pre- and post-emergence herbicide with the active ingredient Mesotrione. Lucto is labeled by the U.S. Environmental Protection Agency for use in commercial and residential turfgrasses.

Packaged in one-quart, tip-and-pour containers, the product is designed to eliminate Bentgrass in some cool season turfgrasses as well as control weeds at a time of new seeding or turf renovation.
SipcamRotam says Lucto is absorbed by weeds during emergence or through treated foliage and is active against a wide spectrum of broadleaf weeds and some weeds resistant to glyphosate, ALS-inhibiting and triazine herbicides.
For additional weed control, the maker says, Lucto can be combined with SipcamRotam's Cavalcade prodiamine product.
PBI-Gordon, Kumiai, Ihara partner on ingredient
PBI-Gordon Corp. says it has entered an exclusive partnership with Kumiai Chemical Industry Co. Ltd., and Ihara Chemical Industry Co. Ltd., of Tokyo, Japan, to develop herbicides containing the new, proprietary active ingredient Pyrimisulfan.

To be marketed under the "Vexis" brand name, the herbicide active ingredient will be formulated for use in established cool- and warm-season turfgrass species on residential and commercial sites, sports facilities and golf course fairways and roughs.
"We're honored to partner with a global leader like Kumiai in the development of this exceptional product," said Mark Welterlen, vice president of R&D with PBI-Gordon. "Our test results on Vexis have been exciting, especially on sedges and kyllinga. Working with Kumiai, we're confident products containing Vexis will have a great impact on the consumer and professional turf industry."
Currently under independent and university testing, products containing Vexis show excellent control of sedges and kyllinga at a low active ingredient concentration rate, according to PBI-Gordon. Tests are also being conducted on formulations featuring Vexis combined with other active ingredients for potential expanded broadleaf control and weed and feed products.
Vexis Herbicide is currently pending EPA registration and is not currently offered for sale in the United States.
OASE debuts new water gardening line
OASE, which specializes in water garden technology, has introduced an expanded collection of products to its customers in North America.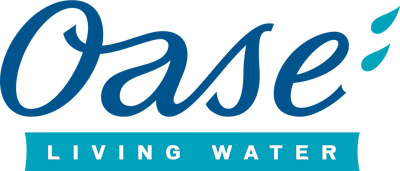 "Our OASE 2017 Collection is designed to provide a holistic system solution that's a no-nonsense approach to water gardening …," said Frayne McAtee, director of sales for distribution and commercial, OASE North America.
German-engineered OASE products include pumps for ponds and fountains, filtration, aeration, water treatments and illumination.
For more details about products in the new line, visit the OASE website here.