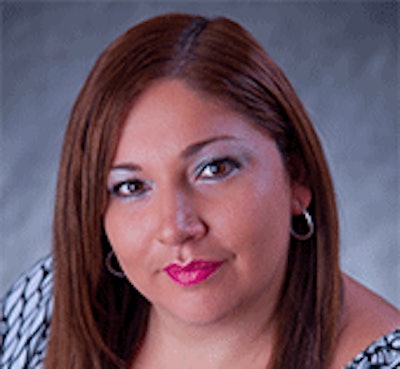 Although landscaping is predominately known for being a man's world due to the nature of its strenuous work, statistics now show how a woman's perspective has diversified and strengthened the different sectors of the business.
In the past, women have stood out in work environments by entering fields that were previously dominated by men and were not considered appropriate for women, such as landscaping.
Nowadays 1.3 million women in the United States are business owners in the landscape industry, according to the 2016 State of Women-Owned Businesses Report by American Express.
Pamela Berrios, Victoria Trucco and Marisol Medrano Mejia are just a few of the talented women who have succeeded and made a difference in the landscaping industry.
Berrios, founder and president-elect of the National Hispanic Landscape Alliance (NHLA) as well as realtor and CEO and director of Alexandria Lawn Service, has become a true example of the potential for succeeding in different professional fields.
As someone deeply invested in her community, she has dedicated a great part of her efforts to empowering women through motivational seminars and workshops for their personal and professional development.
She is the first female president of NHLA and represents not only the Hispanic community in the industry, but also women, their capacities, talents and leadership.
Another NHLA member who has been blazing the trail is Victoria Trucco. She is the executive director of operations of Nature's Dream Design, and a specialist in landscape architecture.
"More women should study landscape architecture because there are so many great opportunities and a lot of demand for designers," said Trucco. "In residential properties, women are usually the ones making the final decisions and it is much easier for us as women to understand their necessities and gain their trust."
Trucco has forged the path for women who aspire to build a career in the landscape architecture industry with her experience in the field, inspiring designs and unique talent.
Rounding off this brief list of successful women is NHLA board of directors member and CoCal Landscape human resources director, Marisol Medrano Mejia.
Throughout her 18 years of experience in the industry, Mejia has not only committed to the personal and professional development of her employees, but was also recognized nationally for her leadership and an expertise in the H-2B program.
Mejia has provided many Hispanic workers with the opportunity to fill temporary jobs in the United States and reach new opportunities. Also she was recently chosen as a Fellow of the Latino Leadership Institute at the University of Denver.
These are women who have succeeded in the industry and have influenced and inspired those who surround them through their talents, strengths and restless efforts.