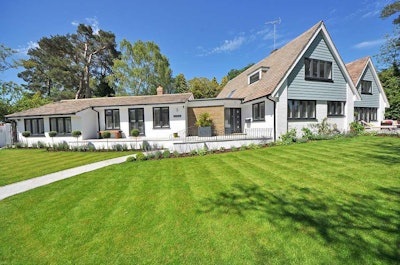 LawnStarter conducted its annual survey of lawn care business owners and 91 percent predicted they will see their revenue increase compared to last year.
Of the 626 lawn care providers who fully completed the survey, only six percent expected things to stay the same and three percent are expecting lower revenue in 2017.
With this outlook, 52 percent of lawn care companies list finding more customers as their biggest concern while 22 percent say hiring qualified workers will be their main issue. Another 15 percent were worried about maintaining cash flow. The remaining respondents were either concerned about something else or nothing at all.
Despite these challenges, it is clear the vast majority of landscaping companies are not concerned about it hampering their growth.
"The providers tend to be entrepreneurial and to be entrepreneurial you have to be optimistic," said Jake Andersson, vice president of operation for LawnStarter.
This optimism isn't a new thing either, as last year LawnStarter's survey came back with 86 percent forecasting increased revenue.
"They're always wanting to grow and they believe in themselves," Andersson said. "And when they use LawnStarter the growth is just proven."
To help meet the needs of new customers, 62 percent of the companies surveyed said they planned to hire more full-time and part-time workers. Only 38 percent responded saying they did not plan to expand their workforce in 2017.
While finding both customers and qualified employees can be a challenge, Andersson doesn't see these concerns as anything more than a temporary obstacle.
"On those two challenges, the problem comes with everyone who runs a business," he said. "As for finding customers, it's why LawnStarter was founded, to help find customers. Our platform is a great way to do that. It's a challenge to hire great employees. It's a natural concern, but it won't stop them from growing."
Andersson believes that the green industry as a whole is looking up as the economy and building market continue to trend upwards.
"The optimism expressed by lawn care providers in the LawnStarter survey corresponds with a growing demand for lawn care and landscaping services in the U.S.," said Ryan Farley, co-founder and COO of LawnStarter. "More homes being built means more of a need for mowing, fertilization, weed control and other services offered by lawn care providers."