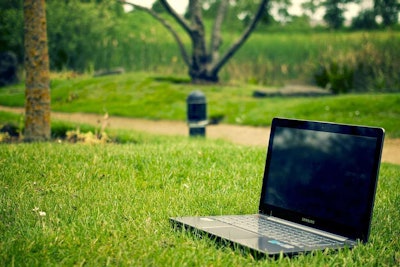 Technology is a useful tool in a number of fields and the landscaping industry is no exception.
According to a survey conducted by landscaping software consultancy Software Advice, 83 percent of landscaping companies use software as part of their business while 74 percent chose to use industry-specific software.
Only eight percent reported using handwritten records instead. The percentage that uses landscaping-specific software cited that the features geared toward their profession were the most useful aspect, such as landscape design or tracking fieldwork.
The respondents use their software frequently with 50 percent using it multiple times in the day and 43 percent using it multiple times per week.
When it came to the other types desirable software, the landscaping companies' choices were scattered so no one kind of software truly dominated.
Accounting and scheduling were the most popular at 13 and 12 percent, respectively. The other types included contract management, customer relationship management, distribution, facilities management, fleet management, human resources, inventory management and workflow management which varied from three percent to eight percent.
Two percent reported that they solely use landscape industry-specific software. For the segment that does not use industry-specific software, their wish list of features they would want to use was also divided with billing and invoices at 17 percent and payment collection at 11 percent.
Some of the other features respondents were interested in included landscape design, generating proposals, team time tracking, customer database and fleet management which varied from 11 to four percent.
When Software Advice asked those already using industry-specific software what features they used the most, the highest-ranking elements were billing and invoices (13 percent), landscape design (12 percent) and customer relationship management (12 percent).
Tracking fieldwork, collecting payments and scheduling also all ranked fairly high as they tied at nine percent.
Through this study it is clear that while industry-specific software can be quite useful it's also helpful if generalized functionalities such as accounting are also included in the system.
For those wanting to find a software that suits their company's needs best, Software Advice is a free online resource that offers product comparisons and consultations on what software solves the most pressing issues.
Click here to view some of the landscaping-industry specific software and fellow landscapers' reviews on them.