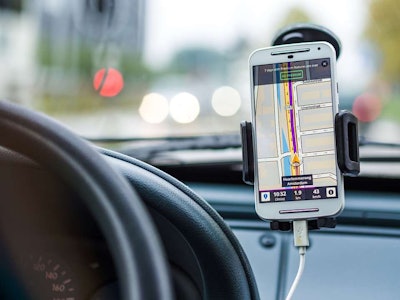 As LawnStarter continues to grow and expand its markets, it is also working to improve the profitability of its service providers.
This latest improvement is a GPS-informed job matching algorithm that cuts down the least profitable portion of the lawn care business: driving to properties. The algorithm takes providers' GPS history and their existing routes into consideration and then matches them with new lawn care jobs that line up with their current path.
"Ultimately our goal is to make lawn care companies as profitable as possible," said Steve Corcoran, CEO of LawnStarter. "We knew we needed to get better at distributing jobs and reducing drive time."
LawnStarter was founded in 2013 and allows homeowners to go online and select their services and date and then they are paired with a vetted landscaping company. The lawn care company is guaranteed payment thanks to the customer paying online with a credit card.
"We want to grow their businesses, not just give them a couple of jobs, but help them scale up," Corcoran said.
LawnStarter knew how important it is for lawn care companies to have dense routes in order to be successful. It worked on this algorithm for about six months before rolling it out for this spring.
Corcoran expects that the reduced drive time will help lawn care companies save in the long run.
"They'll see an average drive time decrease of five minutes between jobs and that will start to add up quickly," he said.
In the case of multiple LawnStarter providers working in the same area, the algorithm selects the ideal provider by taking multiple factors into account, including their ratings and what days they come to service the lawns.
For more information about LawnStarter, click here.