John Deere now offers a 90-inch light material high-capacity bucket (LM90) as part of its lineup of Worksite Pro attachments. The company says it is designed to take advantage of the improved performance capabilities and boom design of the G-Series skid steers and compact track loaders (CTLs).
Featuring a high back to cut through piles of mulch, snow or other light materials in larger quantities, John Deere says it will significantly reduce cycle times versus smaller size buckets.
"Customer feedback to the new G-Series machines has been extremely positive because they are powerful and highly productive," said Gregg Zupancic, product marketing manager, John Deere Construction & Forestry. "When equipped with a light material high-capacity bucket, that productivity is magnified, making these machines capable of working just as hard as a larger piece of construction equipment."
With a capacity of 54 cubic feet and able to carry more material per load than previous John Deere offerings, according to the company, the increased width and high-back design reduces spillage and provides industry-leading capacity. The bucket also includes an integrated step on the back.
Found on all John Deere skid steers, CTLs and compact excavators, the company says that the self-cleaning Quick-Tatch attachment system can easily remove and add the light material high-capacity bucket in seconds. This new attachment is also backed by John Deere's parts and services warranty coverage.
YARDMAX announces new line of plate compactors
YARDMAX has launched its new line of YARDMAX plate compactors, which are presented in varying compaction forces of 1,850 lbs., 2,500 lbs. and 3,000 lbs.
The company says this equipment is designed to meet the demands of any small to medium sized outdoor project. The compactor plates are available on Amazon.com starting at $399.
YARDMAX says its plate compactors ensure reduced water seepage, swelling and erosion, which creates a tight, air-free foundation with long lasting effects.
Offering solid steel parts, recoil ignition and vibration and attached wheels for no upcharge, YARDMAX says these will ease the operator's workload.
"The versatility delivered by this family of products matches the needs and various levels of expertise our customers have," said Shad Shafer, YARDMAX's vice president. "As we continue to expand our product line with a wide range of offerings, we're dedicated to maintaining a strong customer focus and delivering what's missing in the market."
Featuring 79cc 1,850 lb. compaction force, the plate compactor delivers 5,900 blows per minute using 2.5 HP engine. The mid-size 196cc 2,500 lb. compaction force plate compactor produces 5,500 blows per minute using a 6.5 HP engine to help resist erosion. The mid-sized model is priced at $499, and additional features include:
Self-propelled drive
Single, stamped solid steel plate with no weld beads to prevent rusting
Fold-up transport wheels attached
Mounted, three-point handle with rubber bushings for vibration absorption
Fold-down handle for compact storage
Stamping pad available to act as a buffer between plate and surface
Recoil ignition for simple starting
OHV-overhead valve engine
Centrifugal flyweight for optimal engine control
YARDMAX says that for customers who desire a heavier duty model, a 3,000 lb. compaction force plate compactor is offered. This engine is built with a Briggs & Stratton 6.5 HP OHV engine and the company says it provides the precise amount of power and a cleaner, more fuel-efficient results. They are priced at $579 and include the following additional features:
208cc displacement
Delivers 5,500 blows per minute
Gas tank strainer & anti-splash device included for safety and convenience
Propane Council launches new online resource
The Propane Education & Research Council (PERC) added a new page to its website, which is solely focused on helping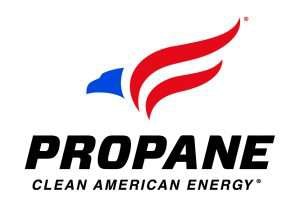 municipalities and public organizations learn to improve their grounds maintenance operations with their propane equipment. Visitors can find resources explaining how propane mowers increase department productivity, reduce emissions and lower fuel costs here.
"Whether we're talking about a large city, small rural township, or even a university, grounds maintenance departments are constantly asked to do more with less," said Jeremy Wishart, PERC deputy director of business development. "Propane mowers help maintenance crews be more productive and efficient with their ever-shrinking budgets and time constraints."
This new page offers the following online resources:
Video testimonials highlighting a county maintenance department (mowers) and public agency (police cruisers) already utilizing propane
Downloadable success stories detailing real-world experiences of propane mower operators at a university and municipality
Infographics showcasing the operational, financial, and environmental benefits of operating a commercial propane mower fleet
Contact information for maintenance equipment directors to learn more about getting started with propane