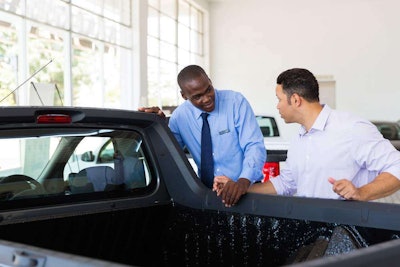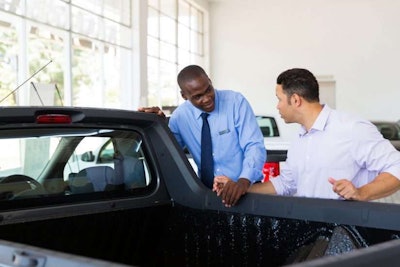 Starting your own landscaping business comes with many different challenges. One of the most important is identifying the best mode of transportation for this mobile operation. Since you will be required to travel to your customers with all of the tools and equipment needed, you should make sure that you have the right type of truck to assist you with getting everything needed from one location to the next.
Here are some of the factors to keep in mind while shopping for a company vehicle.
Buy with a plan
First of all, you will always need a reliable pickup truck to carry your tools and equipment to your customer's location. In fact, these trucks are a staple in this industry. They are not a luxury, but a necessity for doing effective and efficient business. Therefore, these purchases should not be a spur of the moment decision but derived from a well-thought-out plan. The plan that you develop should consider the following:
Calculate the towing weight
In order to buy the right kind of truck for your landscaping business, you will need to know well in advance how much weight you expect to be involved. For instance, if you primarily plan to do lawn care you will be towing a wide variety of different things including mowers, string trimmers and other tools.
Yet if you primarily do installations, you could be carrying tons of paving stones, shrubs and compact equipment, so the towing requirements will vary.
Additionally, the weight of all of these items must also match the specs of the truck. It is important to note that the weight that is towed will have a significant bearing on how long the different elements of the truck will last.
For instance, the tires, transmission and engine may give out prematurely if it carries too much weight each time a job is done. Many professionals in this industry will also recommend making sure this estimate is accurate because it will also determine how safe the vehicle is when it is in operation.
Fuel efficiency
To stay in business and make a significant profit, all expenses will need to be taken into consideration when you develop your plan. Therefore, you will need to make sure that you are selecting a fuel-efficient truck like the Ford F-150 Raptor.
Even though the amount of fuel used per gallon may not seem like a big deal if the vehicle is not good on using gas, these little expenses can easily add up to hundreds of dollars each year. Therefore, when you are making your decision, this is an area that must be placed as a top priority if you want to protect your profits. Also, the amount in fuel savings can offset the initial cost of start-up if it is factored in correctly.
Crew size
The startup of any landscaping business may begin small, so it may not require a large crew to be sent to the customer. However, as the business begins to grow and more workers are needed, the type of landscaping truck required can change quite significantly. As a result, the crew size may also change to more workers going on jobs together. When this happens, the size of the truck will also change to accommodate the needs of the larger numbers in crew.
Whatever the case, you will need to decide if you need a standard cab size or one that is actually larger. For instance, the standard size cab size seats are meant for at least two to three people, while the crew cab size landscaping trucks are made to fit up to three to four more individuals.
Buying trucks for your landscaping business is not always difficult if you have created a customized plan that you can follow. This plan will help you with exactly what you need by already knowing what tow weight, fuel efficiency and seating amount you're looking for.
EDITOR'S NOTE: This article was written by Eric White. He is part of the team at 51st State Autos, the UK's largest importer of American pickup trucks in the UK.