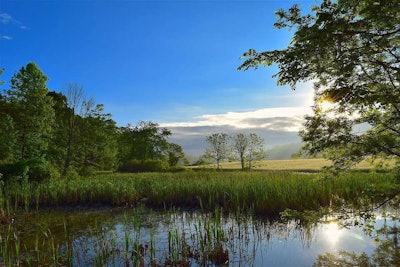 After President Donald Trump signed the executive order for the Waters of the United States (WOTUS) rule to be reevaluated back in February, the Environmental Protection Agency (EPA) has finally proposed to rescind the WOTUS rule.
The WOTUS rule, also known as the Clean Water Rule, is part of the Clean Water Act of 1972. The Clean Water Act empowers the federal government to protect the navigable waters of the United States, such as large rivers and lakes.
The rule was introduced back in 2015 and established a legal definition of protected waterways, expanding it to include headways and streams and stating tributaries must show the physical features of flowing water – a bed, a bank and an ordinary high water mark – to warrant protection.
This change in definition extended federal jurisdiction to 60 percent of the water bodies in the United States and many were quick to denounce the WOTUS rule as a power grab by the government.
A preliminary injunction by the Sixth U.S. Circuit Court of Appeals prevented the WOTUS rule from ever taking effect, and the National Association of Landscape Professionals (NALP) has opposed the rule from the beginning. It found issue with the regulatory uncertainties and liabilities it presented its members.
"The rule is an egregious overreach and way too open to interpretation," said Paul Mendelsohn, NALP's vice president of government relations.
While the EPA and Army Corps of Engineers were presented with the option to either rescind or revise the WOTUS rule, they have opted to start over from scratch.
"We are taking significant action to return power to the states and provide regulatory certainty to our nation's farmers and businesses," said EPA Administrator Scott Pruitt. "This is the first step in the two-step process to redefine 'waters of the U.S.' and we are committed to moving through this re-evaluation quickly to provide regulatory certainty, in a way that is thoughtful, transparent and collaborative with the other agencies and the public."
In order to follow Trump's executive order of keeping the country's navigable waters free from pollution, while promoting economic growth and minimizing regulatory uncertainty, the EPA plans to recodify the regulatory text that existed prior to 2015. It has also begun deliberating what revisions should be made to the definition of "waters of the United States."
Environmentalists have criticized the move to repeal the WOTUS rule. Rhea Suh, president of the Natural Resources Defense Council told The Washington Post that it is a "reckless attack on our waters and health."
After the EPA, the Department of Army and Army Corps of Engineers have crafted their own rule defining which waters will be federally protected; the new regulation will be subject to public comment.
At the end of the process, the agencies will have to base their reasoning and conclusions on the rulemaking record, consideration of the comments, scientific data, expert opinions and facts accumulated during the pre-rule and proposed rule stages.