Earlier this week, SiteOne Landscape Supply, Inc. announced its acquisition of South Coast Supply.
South Coast Supply was founded in 1981 and has two locations that serve Orange County, California. It specializes in the distribution of hardscape, natural stone and related products.
SiteOne has over 460 locations in the United States and Canada and is the largest and only national wholesale distributor of landscape supplies in the country. The acquisition will help it expand its hardscape offering and footprint in Orange County.
"South Coast Supply is a terrific fit with SiteOne as they add depth to our existing hardscape presence in Southern California," said Doug Black, chairman and CEO of SiteOne. "This acquisition, in addition to the American Builders Supply acquisition in March, reaffirms our commitment to bringing a full range of landscaping solutions to our customers and expands our geographical coverage in the hardscape market. The addition of South Coast Supply further bolsters our market leading position in Southern California."
SiteOne, formally known as John Deere Landscapes, was bought by Clayton, Dubilier & Rice in 2013 and was rebranded in 2015. It serves residential and commercial landscape professionals who specialize in design, installation and maintenance of lawns, gardens and outdoor spaces.
South Carolina associations join as one new organization
Last month the South Carolina Nursery and Landscape Association (SCNLA) and the South Carolina Landscape and Turfgrass Association (SCLTA) officially formed the South Carolina Green Industry Association, or SC Green for short.
The two groups have been working for more than two years to join forces in order to consolidate their efforts and bring a higher level of quality to their members. The new association's website was launched on July 31, and can be seen here.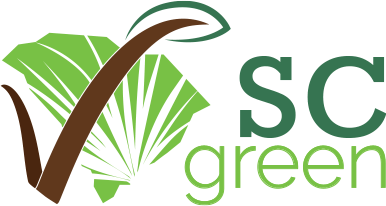 The new executive director of SC Green is Donna Foster, who has over 20 years of experience in the industry and is familiar with members from both organizations. Foster was also the former executive director of SCNLA.
The board is a mixture of individuals from SCNLA and SCLTA. The board includes Hank Kerfoot, Ashley McLeod, Jim van Dijk, John Hayes, Travis Higingbottom and Ellen Vincent from SCLTA and Marty Cook, John McMakin, Rob Simmons, Wally Steinhauser, Kirk Young and Michael Smith from the SCNLA.
"I am pleased to see that all our efforts to join these two associations has finally paid off," McMakin said in a press release. "The newly formed SCGIA will provide many new resources to strengthen our members and our growing industry."
Splash Omnimedia created SC Green's new brand and will oversee all marketing and advertising efforts, including the website and other industry events. The Mullikin Law Firm will be the official registered lobbyist for the new association under Will Kinney, who has been executive administrator of SCLTA for several years.
"Our goal is to bring our collective membership opportunities for education, fellowship, scholarship and outreach," said Hank Kerfoot. "As we turn the page and form this new association, we expect consolidation of overhead and services and an increased focus on reaching all corners of the state."
Kawasaki Engines adds to its distribution network
The Engines Division of Kawasaki Motors has expanded its relationship with UPS Supply Chain Solutions and is adding a full-service warehouse in Jacksonville, Florida, to stock and ship parts to dealers in the region.

The 15,000-square feet unit will be fully operational by the middle of August and is expected to provide enhanced support to dealers in Florida, Alabama, Georgia and South Carolina.
"We regularly evaluate tools for strengthening our dealers' relationships with their professional lawn care customers, and as our reach with UPS has continued to grow, we've seen benefits by significantly increasing our speed to market for time-sensitive service and maintenance parts," said Nelson Wilner, Kawasaki vice president.
The Jacksonville facility will stock items relevant to dealers in the four-state area, including oil, air filters and oil filters. Dealers can also expect speedier parts delivery in just one or two days.
"Kawasaki recognizes the importance of minimizing equipment downtime for professional landscapers," Wilner said. "When we get our customers back on the job quicker, it positively influences the financial viability and ultimate success of our customers. Our vision is to be our customer's most essential partner."