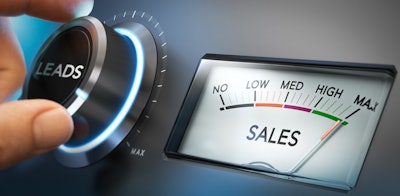 When it comes to getting your company's name out there, it can sometimes be more challenging than you first expected.
With the vast amount of marketing resources available to companies nowadays, it can sometimes leave you wondering what to use, what not to use and what will become the biggest asset to your sales and marketing teams.
Social media, traditional media, cold calls and more are just a few techniques successful companies use to get their brand out into the world, and it really takes understanding your target market to find what works for you.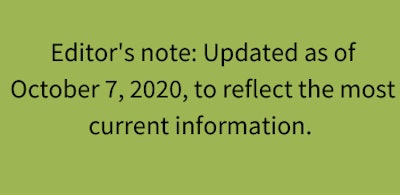 It's no secret that without dedicated clients, there is no business. With this in mind, landscaping experts have weighed in on a few tried and true methods they've perfected for branding their business, getting their name into the community, establishing relationships with customers and keeping those relationships in good standing long term.
Building customer relationships
For Daniel McCurry, owner of the Father Nature Landscapes Birmingham, Alabama, division, it's all about building relationships with customers, investing in them and keeping them satisfied.
"When you think about marketing from following what the masses are doing, that's when you have the least amount of success, in my opinion," McCurry says. "What we have done that has been widely successful — and I feel like more people should do — is to try to align yourself with who your client is, what their problems are, where they are, where they're going, where they want to go and be able to solve their world problems."
Brad Roppe, vice president of sales for LandCare, says that he and his company have a set of core values they stick to, which were developed from the ground up by team members.
"The top value chosen was to 'Delight our customers — every time,'" Roppe says. "That guiding principle flows into all aspects of our business and is a foundational approach to our marketing. We strive to provide superior quality for our customers, both in terms of our service and in our communications with them. When we deliver on that with our customers, organic growth and referrals come much easier."
Strategic social media marketing
With the amount of technology and print media at your fingertips today, it's hard to imagine companies that don't take advantage of at least a few of these platforms.
"We do some social media marketing, but that's not all of our eggs in our basket," McCurry says. "We want to be able to connect with our clients in that we are encouraging families to get together and have dinner together outside. We're trying to create those spaces that make it really easy for their family to want to come over, spend time together, to eat dinner, break bread, etc."
McCurry says that his main goal when using social media is to showcase landscapes to customers that in turn will make them want to get out and about in nature.
When it comes to something even as simple as an Instagram post, Father Nature works to evoke a sense of togetherness and family bonding, and McCurry believes that using media strategically can do just that.
Along with the popular channels of Facebook and Instagram, McCurry says his company uses Angie's List, Houzz and Google to get their name out into the community, but the biggest selling point he's found so far is by using trucks and signage.
McCurry says that he has over 20 company trucks, and every single one is identical.
"The biggest return on investment has been creating, developing and being true to our brand that we've created," McCurry says. "We have a very specific color for our trucks, we have a very specific color and shape of our logo. We put a lot of thought and care into what our logo was and our company name."
To other companies, McCurry says his budget for social media marketing might seem laughable, but it is his belief that those advertising dollars can be better spent in other places that may reach a more targeted audience.
"We work in a very tight area, and it's the same concept as Google and Facebook," McCurry says. "I only want people that I want to see my sign. I don't need the masses to see my sign; I want the neighborhood that I'm trying to attack to see my signs. We don't want to waste a single penny on a person that is unlikely to be a part of our tribe. Any dollars we spend online are extremely acute."
While traditional media platforms, such as newspaper and print magazines, aren't a top priority for Roppe and LandCare, they have taken advantage of the many forms of social media.
"Our leadership and many of our team members are active on Facebook, LinkedIn, Twitter and Instagram, and we have developed content for targeted ads on LinkedIn," Roppe says.
Customer interaction
When it comes to the sales team at Father Nature getting in touch with clients, cold calls are out of the question. McCurry strives to make sure his business is intentional about building up their brand locally through the use of their trucks and signs.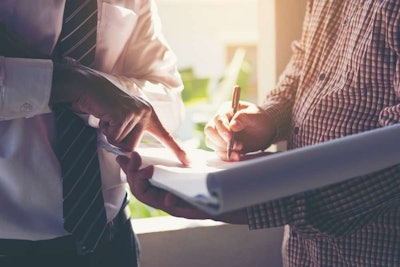 Customer calls come directly to his desk. After this, he will work with designers in the company to match the customers to the designer who can best fit their needs. Once the designer is matched to the customer, an initial consultation takes place; for first time customers, the fee is typically $75.
"That's not to pay for our time, it's more to make sure that our time investment is the same value to the client as it is to us," McCurry says. "Our time is extremely valuable and we don't want to be the bid king. Once we go out there, our goal is to connect with the client, find out what their issues are really — not just what they are telling you — and figure out the most effective and efficient ways to solve their problems."
In the past, McCurry says his company has attempted to use customer satisfaction surveys to gain feedback, but overall they didn't yield results for Father Nature.
McCurry says since his company caters to such a concentrated area, they are typically able to find and resolve issues with customer satisfaction immediately.
"We quickly get to capacity in our neighborhood because we have fought to become the sought-after company," McCurry says.
According to Roppe, a successful sales and marketing plan requires the proper tools, implementation, strategy, accountability and tracking. In his position at LandCare, he helps all 24 of the western division branches by providing training, general collaboration and mentorship.
"With our existing customers, we strive to provide them with quality services and communication because doing great work for clients with headroom is the most direct path to growth," Roppe says. "We utilize commercial real estate databases, such as CoStar, and other sources to identify prospective customers and reach out through various methods including, cold calling, social media, participation at industry-related events, etc."
When it comes to customer satisfaction surveys, Roppe says he and his team at LandCare take them seriously, keeping in mind the company's core value.
"We take reviews and customer surveys very seriously and addressing them is a true team effort," Roppe says. "In fact, with our most recent customer survey, our clients were invited to contact our CEO directly."
Advising others
With their many years of experience in the green industry, both Roppe and McCurry know the importance of learning from their situations and passing on their words of wisdom to others in their respective fields.
When it all comes down to it, both agreed that the most important aspect of their work is to establish good connections with your customers to ensure the work is accomplished and they are satisfied with the job.
"Do good work and let your communications be a contract with your clients," Roppe says. "Tell them what you intend to do, do it, tell them when it is done and tell them what you intend to do next. Many clients are inclined to look at landscaping as a commoditized service. If you aren't providing strong quality and superior communication, it is tough to differentiate yourself."
"We've coached a lot of people over the years through what our 'secret sauce' was," McCurry says. "And we love coaching those people and want to keep coaching those people because it's fun to us helping other people succeed. Pay attention to the client and try to provide the best service that you can."