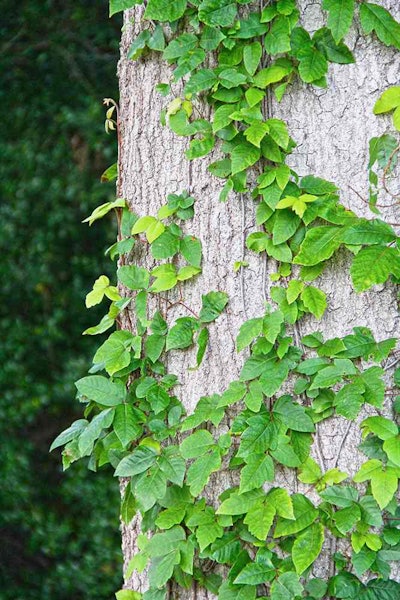 Recently, students from the Virginia Tech College of Agriculture and Life Sciences and John Jelesko, an associate professor of plant pathology physiology and weed science, decided to take on the task of finding new environmentally sustainable ways of combating poison ivy in managed landscapes.
According to Virginia Tech News, Jelesko's lab is the only research facility in the world that's entirely dedicated to researching poison ivy/oak. Virginia Tech News also notes that Jelesko's program is nationally recognized.
Jelesko works with a team of collaborators to understand the fundamentals of poison ivy metabolism and ecology to pinpoint the vulnerabilities of the plant. With this information, Jelesko hopes to then develop environmentally sustainable ways to control the plant.
With this goal in mind, the team has launched The ITCHY Project, which is a crowdfunding opportunity that the team believes could help find effective methods of shutting down poison ivy/oak.
Funded by a College of Agriculture and Life Sciences proposal development grant worth $5,000, Jelesko tells The Roanoke Times that he hopes to use it to leverage additional funding in the future.
Virginia Tech News says that with support of The ITCHY Project, Jelesko will conduct additional research into a native fungus that will kill poison ivy seedlings; enable citizen scientists to collect and share poison ivy data with the Jelesko lab by further developing the ITCHY cell phone app; and understanding the plant's genetic blueprint by performing a complete DNA sequencing of the poison ivy genome.
According to The Roanoke Times, Jelesko and his team are using samples from different parts of the Appalachian Trail as a laboratory, including a 100-kilometer transect from near Blacksburg to Peaks of Otter, to try and find out how and why the plant grows and spreads.
Jelesko also wants to find out why in areas disturbed by humans does poison ivy grow so prevalently?
"If we see genes associated with human-created habitats and few in wild populations…it begs the question is poison ivy domesticating itself?" Jelesko told The Roanoke Times.
When Jelesko first began researching the plant, he discovered that there was very little information published on it.
"It's the thing in your back yard that we really know nothing about," Jelesko told The Roanoke Times.
Through his years of investigating, Jelesko tells The Roanoke Times that he has discovered a few things about the plant, such as a unique way to kill it and how it reproduces.
On the plant's seeds, Jelesko discovered, there is a fungus that naturally grows. Since the fungus appears on the seeds, he hypothesized that it prevents seedling competition with mother poison ivy plants. He tells The Roanoke Times that the only way the fungus will disappear in the wild is when it has passed through the digestive tract of a bird.
Once the seed has gone through this digestive tract and has been deposited in a new location, the seed will no longer have the fungus, which will increase its chance of growing into a healthy poison ivy plant.
Since the fungus seems to do no harm to other organisms, other than an invasive insect found in New England for which Jelesko says it was first practically applied, it can be used to kill poison ivy plants.
For reasons Jelesko does not know, the poison ivy plant only gives rashes and side effects to humans, and the plant seems to thrive in edge environments created by humans, such as along fence lines and woodlands.
For more information on The ITCHY Project and the group's findings, click here to view their Facebook page. To view the ITCHY cell phone app in action, watch the video below.