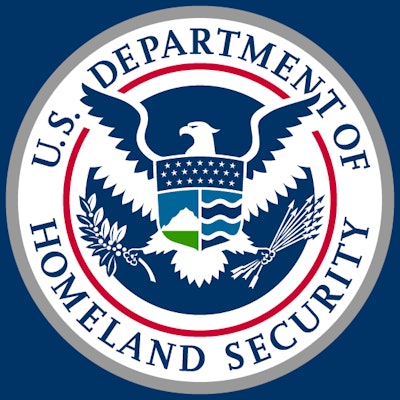 Last July, a California landscaper was arrested by a Homeland Security officer, who ignored his repeated statements that he is a U.S. citizen.
39-year-old Sergio Carrillo was walking into a Home Depot in Rialto, California, when he received a call from a blocked number. He was asked to identify himself and share his location. Carrillo mentioned his location but hung up before giving his name. Another number texted him around 10 minutes later asking, "Where you at?"
Upon leaving the store, he was arrested and taken to a federal detention facility in Los Angeles where he was fingerprinted and photographed. As Carrillo continued to insist that he was a citizen and there was a mistake, immigration officers either disregarded his claim or laughed at him.
"They didn't want to hear it," Carrillo told the Los Angeles Times.
Carrillo was allowed to make a phone call to an uncle and his son brought a passport and a government-issued certificate of citizenship but the Immigration and Customs Enforcement (ICE) officers refused to look at the documents.
Several hours later, he and another detainee were driven to an immigration detention center in Adelanto and Carrillo spent two days telling any guard he saw that he was a citizen. He was told he needed to file a written complaint to the ICE officer assigned to his case, but no one responded after he did so.
ICE officials only responded after Carrillo's family members had found an attorney willing to help. After the lawyer forwarded copies of the citizenship documents, Carrillo was released.
After the disconcerting ordeal, lawyers for the American Civil Liberties Union of Southern California (ACLU) helped represent Carrillo in his civil suit over the arrest.
Yesterday, attorneys for Carrillo announced the government reached a settlement deal and will pay him $20,000.
The case is not a novel experience as since 2002 ICE has wrongly identified at least 2,840 U.S. citizens for deportation and at least 214 were taken into custody for a period of time, according to the Transactional Records Access Clearinghouse at Syracuse University.
These numbers could be higher now since in January ICE stopped releasing data on those it takes into custody and has been encouraged to increase arrests and deportation.
Carrillo was targeted due to a mixture of several factors. He was born when his parents, who lived in California as legal permanent residents for years, took a trip to Tijuana, Mexico and his mother went into labor early.
He became a U.S. citizen automatically as a teenager when his mother when through the naturalization process.
Carrillo also had two convictions as an adult. One in 2007 for carrying a concealed weapon and the second in 2011 for sending sexually explicit material to a minor. For the second conviction, he was sentenced to 240 days in jail and three years' probation. This combination of crimes and his birth in Mexico caused him to be a priority for arrest under ICE's policies.
Despite the ICE databases having no information to prove Carrillo was an illegal immigrant, ICE officers allege that he sneaked across the border "at an unknown place and at an unknown time."
"Days before his arrest, ICE agents searched their databases and found no information at all," ACLU lawyers said in court documents. "Relying solely on the absence of information in their databases and his national origin, ICE agents sought to arrest him."
Ignoring Carrilo's claims of citizenships is a violation of the agency's policy, which requires officers to thoroughly investigate claims. If there is doubt over the citizenship of a person, officers are instructed not to arrest them until the matter is clarified.
"ICE would never knowingly take enforcement action against or detain an individual if there was probative evidence indicating the person was a U.S. citizen," a spokeswoman for ICE said in a written statement, according to the Los Angeles Times.