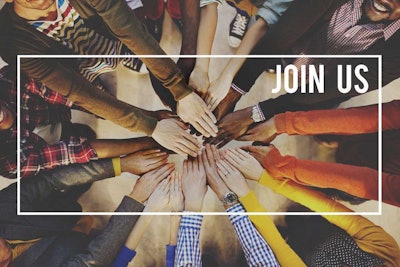 When it comes to building a company culture that invites employees in, builds them up and keeps them content, the question arises: What does it take to create that kind of culture?
For Mike Bogan, CEO of LandCare, it comes down to listening to employees, asking questions, staying engaged, striving daily for improvements, communication and caring about your team members.
"Our industry is unique, and we're focused on bringing in the best talent and developing people to their fullest capability so they make the industry better wherever they land," Bogan says. "Building a company culture that allows people to grow, develop to their fullest and find their passion – that's good for the bigger picture."
Establishing the culture
According to Bogan, LandCare decided to go in a new direction as a company in 2015. When heading into this new direction, Bogan says the company did not simply create a mission statement and hand it out to the teams. As a leader in the company, he decided to take a more hands-on approach.
"We went out into our branches to speak directly to the backbone of our company and asked our teams to help identify what our core values were going to be," Bogan says. "We've rebuilt our company culture from the ground up, and we did that by listening. That's how we came up with our core values as they stand today. We delight our customers. Lead with confidence and integrity. Work hard, smart and safe. Inspire others with meaningful environments. And we have fun with a commitment to teamwork."
When it comes to the employee side of establishing this welcoming culture, Bogan says his employees do this by staying engaged in what the goals of the company are. This, Bogan says, gives employees the chance to contribute to and influence the direction the company's growth will take.
Bogan says that the active participation and feedback he received from employees, whether favorable or critical, helps propel the company and creates a cohesive team.
"We can't make things better without engaged team members, and we really do have that engagement with our teams currently," Bogan says. "In our employee satisfaction survey this year, we had a record 97 percent survey completion rate. Everyone has a voice and they feel empowered to use it."
One of the main ways Bogan says he actively participates when it comes to building this positive company culture is by simply asking questions. While it's great to have an open-door policy, Bogan says many employees will shy away from speaking up or giving their opinions unless they are asked directly.
He recommends taking advantage of this by calling on someone during a casual meeting or even in formal ways, such as using an employee satisfaction survey.
"On conference calls or in meetings, I'll take the time to put someone on the spot and ask them their thoughts on the topic at hand," Bogan says. "With a little bit of coaxing, you can access a larger array of opinions, ideas and thoughts than if you never ask."
Bogan says that when he visits other branches, he will also take time to meet and greet with other team members there. He uses this time to talk to them about their personal experiences with the company, how they feel about being part of the LandCare team and what they could improve on as a company or as a branch.
"We want this kind of participation to be second nature in our organization," Bogan says . "People are only loyal and committed when they deeply believe in the company's purpose. So, we show each team member they matter by asking them for feedback, testing new ways to improve communication, training and career development, all while taking the time to find out what's important to them."
Maintaining and growing the culture
Once the culture is established, the next task at hand is to maintain what's been created and continue to grow it in a positive direction.
Bogan says that at LandCare, they don't stop once the culture's been established; they continue to evolve by striving to always improve as a work environment.
"One of our major focuses every year is on employee satisfaction," Bogan says. "We grade ourselves and hold ourselves accountable to these measures. This year, we focused one of our wildly important goals on employee retention and satisfaction, and all our branches and support teams developed lead measures that they could influence to help move the needle."
Bogan says that by performing weekly check-ins, they are able to quickly determine what is and is not working. The company then uses this to build a working model and learn how to proceed from there.
"The level of participation and engagement this generates in our branches as our teams see the direct impact this is having in their own businesses is highly rewarding," Bogan says.
Believe it or not, some companies may not see the importance of fostering a company culture such as the one at LandCare, but Bogan stresses that it's one of the most important things a business owner could do.
While he would love to think that those working with him now will stay long term, that's not always a possibility. But even if his employees do find employment elsewhere, Bogan still hopes they leave his care fully equipped to face their next challenge.
"If you truly care about each team member, you want the best for that person," Bogan says. "Obviously, we try to nurture growth opportunities at LandCare, but if an opportunity comes up elsewhere, we hope to have imparted the skills and work ethic that will make them successful wherever they go. If they can't find everything they want here, we want them to have had a positive experience and remain supportive of our success."
Within LandCare, Bogan says there is a team dedicated to attracting employees to the company, as well as an organizational focus group dedicated to maintaining the talent brought in.
Bogan says that the company has high retention goals, which means that employee satisfaction and engagement is extremely important. Bogan notes that the company keeps a weekly score of how it's performing, and with this score, they keep each other accountable.
"If you walk around any of our branches, you'll find our scoreboards prominently displayed with updates on our progress," Bogan says. "Our branch teams come up with their own lead measures on how they can impact the overall goal as individuals. When you're accountable for measures you set for yourself, it creates higher engagement and investment in the common goal."
With this operation in play, Bogan says LandCare has seen weekly advancement rates in the 90th percentile.
Giving back to customers
Along with creating a company culture that employees will thrive in, Bogan believes that it's equally as important to let that culture cross over into the world of customer service.
Bogan says that just as it is with employee satisfaction, customer satisfaction is deeply rooted in communication. He strives to ensure that those at LandCare are asking the right questions, truly listening to the customers and are also working diligently to keep customers informed and engaged in the relationship.
"It's all about communication," Bogan says. "Show the customer that you deeply care about what is important to them. Providing excellent customer service means going the extra mile to prove to the customer that they are better served by LandCare."
Along with taking care to ensure that his employees are maintaining this high standard of customer service, Bogan put his money where his mouth is by keeping the same standards for himself.
Bogan believes that from the top of the company to the bottom, everyone should be willing to offer this high standard of customer service to their clients, and likewise the employees should expect that same treatment.
"I take an open approach where I'm accessible and available to anyone who needs my ear," Bogan says. "In our customer satisfaction survey this year, I encouraged anybody who wanted to share their experience to reach out to me directly. I picked up every phone call, responded to every email, worked with our teams to address any issues or concerns, and then I followed up directly with our customers to ensure that they were receiving the service they had hoped to get with us."
Since taking this new direction, Bogan is amazed at how far the company has come. With the goal of putting people first in this new direction, Bogan feels that decision was one of the best he could have made.
"I came in knowing that there was a lot of work that needed to be done to right the ship, so I started with the people first," Bogan says. "And now, it's amazing to see how far we've come. We couldn't have done it without sharing a vision that resonates with our team members. Culture has to live in each local branch, so any affirmation is really a sign of the impact of each of our leaders."