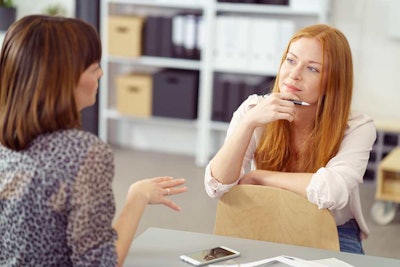 One of the biggest issues companies face is finding ways to keep employees productive and motivated.
A company may have a plethora of dedicated employees, but sometimes a lack of motivation is inevitable after spending a certain amount of time doing the same task. The important thing to do, as an employer, is to find ways to shake up the monotony and keep the job interesting and challenging.
Knowing firsthand how difficult this issue can be, Marty Grunder, president and CEO of Grunder Landscaping Co., in Dayton, Ohio, discusses different options he has found to help keep employees active and motivated.
Let employees express feelings
One of the most successful practices Grunder has found in his business thus far for keeping morale up with employees is to take advantage of structured one-on-one meetings.
By giving your employees the chance to have open and honest conversations with you, it creates a space where employees and employers can give each other regular feedback about what's going on within the company.
"They're telling us what they think of their job and we're telling them what we think of their job," Grunder told Forbes. "Having those conversations and asking frank questions when you're sitting eye to eye with someone is powerful. You can say, 'Hey, in the last month, these are the mistakes that were made. What happened? Is something bothering you? Are you okay?' The meetings can be an accountability tool at times. And they can also help uncover and eliminate problems that can lead to a lack of motivation or a lack of productivity."
Listen, learn and act on what employees tell you
Grunder says that this kind of feedback goes both ways. While he is able to tell his employees certain things he may be seeing and noticing around the business, the employees are also able to tell him how they are feeling in their day to day work.
During one of these meetings, he discovered that one of his employees wasn't feeling appreciated; by hearing this, he was able to see that in the recent months he hadn't shown as much appreciation as he should have to his team members.
"He's an excellent employee and he's been with the company for 15 years," Grunder told Forbes. "I became more aware. It was on me. It wasn't on him. I had not shown the appreciation I should have and I wasn't including him in some discussions that he should have been in."
Grunder says that his willingness to listen to the thoughts and feelings of his employees, along with his efforts to follow up on the insight, helped their relationship grow.
Support the right leadership behaviors
Grunder says that one of the guidelines of his company one-on-one meetings includes keeping them scheduled regularly, making sure a meeting is never missed and ensuring that the primary focus is on the team member.
Taking notes during the meeting and following up with them after are two of the most important things employers can do, because this will help you as a leader to work on the leadership behaviors you want to see in your employees.
Grunder says that in a typical 30-minute meeting, 10 minutes can be designated for the team member, 10 minutes can be designated for you (which you will need to prepare for) and the last 10 minutes can be designated to career development and growth.
In preparation for these meetings, be sure to refer to the notes taken at previous meetings to keep the meetings running smoothly and progressively.
Using empowering questions
Grunder says that leaders at his company are committed to following up and preparing, which is a formula to success in Grunder's book. Before each one-on-one meeting, he tells his leaders to ask questions such as:
What notes should I make now?
How might I ask that question?
What do I need to be sure to communicate to this team member?
What positive feedback can I give? Any corrective feedback?
Is there something I can delegate?
What project, task or work can be helpful to their development?
The goal of asking these questions is to better understand how team members are doing, and it also offers support to ensure the individual is maintaining a high level of energy to complete their work to the fullest.
"In our one-on-ones, we go over the notes from the prior meeting and make sure we are both doing what we said we would do," Grunder told Forbes. "What's going well? What's not? What distractions are there that may be keeping the employee from doing what he does best? And then we go over updates on items we are currently working on."
A few examples of empowering questions employers and other leaders can ask are:
Where do you think I can be the most helpful?
What have you been working on?
How are you going to approach this?
What are your plans to get there?
What have you learned on this project?
What areas of your work are you confident about?
Even though Grunder's work in this area has only just begun, he believes he is already seeing his team become more energized.
"We hope to have all our managers holding one-on-ones in the next year because the meetings have been so valuable," Grunder told Forbes.