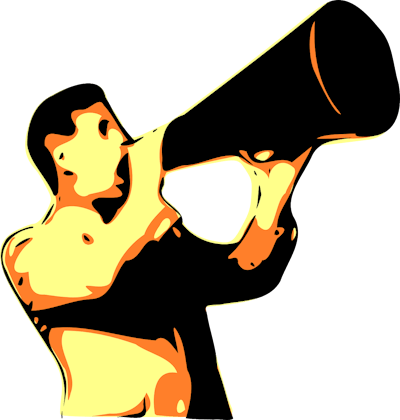 With 2018 officially kicking off, many in the green industry may be wondering what they can expect to see from organizations such as the National Association of Landscape Professionals (NALP).
According to Lisa Stryker, director of communications for NALP, 2017 was a strong year for the green industry and NALP as an organization, and the hopes for 2018 continue to grow.
"2017 was a strong year for our member companies," she said. "They face challenges but there is high demand for their work. Last year saw quite a few mergers, which may continue this year."
Since it was first launched in 2016, Stryker says that traffic to NALP's LoveYourLandscape.org website, which targets consumers and gives them motivation to hire professional landscape contractors, has increased.
"We are very pleased with the traffic that is visiting LoveYourLandscape.org," she said. "We have attracted more than 110,000 unique visitors over the past twelve months. We expect to see that number double over the next year."
Among the main links from the homepage is "Hiring a Pro," which provides visitors an easy way to search for reputable landscapers in their area. Members of NALP are included in the search database. The website includes articles, photo galleries and videos, which NALP says are updated frequently.
When the website was first launched, NALP said the website was the cornerstone of its national consumer outreach program, which is driven in turn by the association's Industry Growth Initiative (IGI).
"IGI has had an incredibly strong year raising the perception of professionalism and visibility for the industry," Stryker said. "Our messages are resonating, thanks to the generous investors who are making this work possible."
In a recent survey commissioned by the IGI, the group found that over the past year, 40 percent of Americans with a yard hired professionals to perform their lawn and landscape work.
The survey was commissioned as a benchmark to track consumers' purchasing habits as it relates to lawn and landscape services. NALP says its IGI is committed to growing the industry and its workforce, and they say it will measure its success against purchasing and hiring benchmarks.
Stryker says that one of the main objectives of the IGI for 2018 will be to continue to invest in research that supports the group's objectives. One of the big research projects IGI has planned, according to Stryker, is learning more about industry messaging to younger audiences, as well as their parents and advisors.
"IGI will continue to invest in research that supports its objectives," Stryker said. "We want to better understand why they choose to become a part of the industry, and perhaps more importantly, why they don't. We will use these findings to guide our work and we will make the research available to IGI investors to support their own outreach efforts."
Stryker says that the group is also working on collecting additional data regarding the value of enhancements to residential and commercial landscapes.
During the last year, Stryker said the IGI was able to reach over 80 million people through articles placed in residential and commercially focused outlets. Stryker says they also were able to connect with more than one million people through NALP's social channels.
"Our new advertising campaigns are driving as many as 20,000 people to each of our websites each month," Stryker said. "We are uniting the industry and its national and state associations to address the workforce shortage collaboratively, we launched our career site and developed effective messaging to target young people and current job seekers. We had more than 18,000 people watch our first Facebook live video on the importance of investing in your lawn in the fall."
For the new year, Stryker says NALP will be launching four new regional events that will be for crew leaders, account managers and staff who are responsible for developing their teams.
"We will also be releasing a new safety benchmarking report on the heels of our recent new Employee Compensation Report," she adds.
Stryker reports that NALP will also be bringing regional education to 11 cities across the country, and she encourages all in the green industry to take advantage of these opportunities. Two events she says NALP will be bringing back are the Sales Boot Camp and the Field Trip with Marty Grunder.
Along with NALP's websites and the IGI, Stryker reports that they have received a fair amount of feedback from their job board and the career site.
"Both are becoming much used resources for schools, employers, students and job seekers," Stryker said. "We will continue to add content to the sites in 2018 to offer additional information touting careers in the profession. Also of note is that the career site will also house information on Landscape Career Day starting this January."