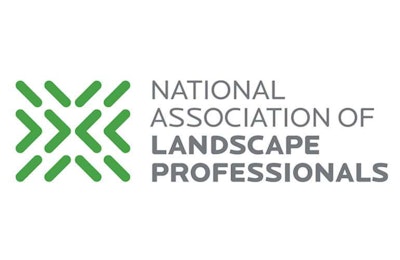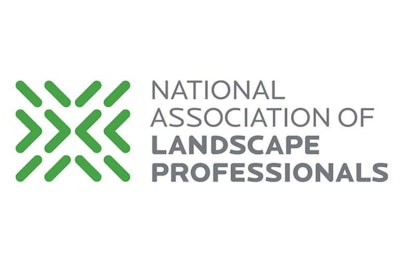 The National Association of Landscape Professionals (NALP) recently announced that Associated Landscape Contractors of Colorado (ALCC) is the first state association to partner with NALP to support the Industry Growth Initiative (IGI).
NALP says that together the organizations will help lead the growth objectives essential for the industry's future. To demonstrate their commitment, ALCC committed $15,000 in seed money toward the initiative; their goal is to raise $75,000 in support from its membership.
"ALCC is excited to participate in this initiative," noted ALCC president Mike Ransom. "We have made a sizeable contribution to IGI and will encourage our members to do the same. While the Colorado landscape industry is working tirelessly to increase the workforce within our state, we understand that a national effort is necessary to raise the profile of our industry, demonstrate our professionalism and promote the opportunities our field holds for those looking for a rewarding career."
"NALP applauds ALCC's leadership and the industry stewardship they have demonstrated by their desire to work collaboratively in tackling issues associated with industry growth," said Sabeena Hickman, NALP's CEO. "Promoting the industry and working to attract the best and the brightest to the field can only be accomplished by unified efforts among stakeholders. ALCC has established a strong precedent for effective action through collaboration."
NALP says that funding for the Industry Growth Initiative supports an array of programs designed to raise the visibility of industry careers. NALP says some of the tactics being utilized to enhance the public's understanding are advertising campaigns, media relations efforts, marketing collateral, promotional videos and social media outreach.
"In light of Colorado's unprecedented growth, coupled with historic low unemployment, we understand how crucial it is to demonstrate the career opportunities within the landscape industry," said ALCC executive director John McMahon. "Through IGI, we hope to reverse the decline of enrollment at trade schools as we increase the availability of related skills training in our state."
Along with growing the industry workforce, NALP says IGI is also tasked with educating home and business owners about the value of investing in the outdoor spaces where they live, work and play and showcasing the expertise afforded by landscape professionals.
NALP announces the organization of Landscape Career Day
To address the critical workforce shortage, NALP recently announced the organization of Landscape Career Day. This, NALP says, is a nationwide program dedicated to bringing attention to the careers that exist within the lawn and landscape profession.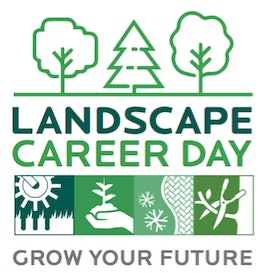 Companies in the industry are encouraged to host events at their company and within their communities that showcase industry careers and highlight the many professional paths that exist.
To help companies host these events, NALP says it has created a 21-page toolkit. NALP says this kit offers step-by-step instructions for successfully managing several types of events from community service projects to career fairs to school presentations. NALP adds that the kit also provides resources including promotional fliers, letters to request to host a school event, letters to invite elected officials and educators, artwork for banners, activity guides and more.
NALP asks companies to register their projects so the association can track the number and types of events held across the country and communicate with events hosts.
"Landscape Career Day is modeled after similar events held in other industries that have proven that positive exposure to a profession can dramatically impact students' interest in pursuing related careers and educators' interest in encouraging students to pursue related career paths," said Missy Henriksen, NALP's vice president of public affairs. "We need to change people's impressions of the profession by helping them touch and feel the important and rewarding work done by the talented men and women who help families, communities and the environment each and every day."
NALP says the event and supporting resources were created under the direction of the Industry Growth Initiative. The program is supported by the voluntary donations of industry businesses, and NALP says it is bringing attention to the career opportunities through advertising, media relations, social media outreach and other needed public relations activities.
Gachina works to provide pollinator-friendly areas and water conservation
For over 10 years, Gachina Landscape Management says that pollinator-friendly practices have been a reality when the company started to offer its clients 100 percent organic landscape maintenance services.

Since 2015, the company says its Sustainable Landscape Department has been installing certified wildlife habitats, organic vegetable gardens, bee refuges and butterfly gardens.
In partnership with Happy Hollow Park and Zoo (HHPZ), the company says they assisted their client Bella Terra Apartments (EAH Housing Inc.) in participating in the HHPZ Progress for Pollinators program. Gachina notes that EAH received a grant of $1,500 by dedicating an area of the landscape to the installation of a pollinator's habitat.
The company says that the Happy Hollow Foundation has invested in several different conservation initiatives across the globe. Gachina adds that the foundation is also dedicated to nurturing and protecting the wide array of unique biodiversity and to encouraging conservation in the local community.
Gachina says the pollinator habitat they designed and installed at Bella Terra Apartments was recognized by the North American Butterfly Association (NABA) with two certifications.
"By creating this special area at the property, Gachina Landscape Management provides the residents a unique way to enjoy their own backyard," says Cristina Prevarin, sustainability manager. "The Butterfly Garden and Pollinator's Refuge represent an intriguing natural setting through the colorful appeal of plants, flowers, insects, birds and décor. This aesthetic draws residents and their families to the outdoors while at the same time increases their awareness of the environment and of the role that each one of us plays in preserving natural habitats. This specific Butterfly Garden has been installed close to a busy public sidewalk and the railroad. The public is invited to explore the plant selection and educate themselves by reading the signs conveniently located along the sidewalk."
Gachina also implemented an extensive water conservation program at Oak Creek Apartments in Palo Alto, California. The company says that they saved the client 4,995,000 gallons of water, which is equivalent to 16 percent, and over $50,000 in the first 18 months.
Gachina says they were able to take advantage of Santa Clara Valley Water District's (SCVWD) rebate program, which enabled Oak Creek to receive $50,000 in free funding towards the project. The company says this cost and water saving was accomplished by the installation of 28 new WeatherTRAK Smart Controllers, removing tens of thousands of square feet of water-loving turf, converting old spray head zones to high-efficiency in-line drip irrigation and the installation of attractive low-water use, native plant material.
The company says that 28 outdated controllers were replaced with "smart" WeatherTRAK Pro3's, and the controllers were programmed based on water day restrictions that were in place at the time of the drought.
The company adds that "water windows" were optimized to prevent overtaxing hydraulics, and since all 162 valves on the 28 controllers pull water from a single water supply, they used a sophisticated watering schedule to minimize the impact of pressure loss.
Gachina says they helped Oak Creek select the most appropriate low water usage approved plants by the SCVWD list, and after installation, a heavy layer of mulch was installed to help minimize evaporation and retain soil moisture.
Gachina says they were presented the National Merit Award for the work they did at Oak Creek Apartments by NALP in 2017.
Sid Funk joins Massey Services
Tony Massey, president of Massey Services, recently announced the hiring of Sid Funk as senior director of business development.
The company says that in his new position, Funk will be involved in all facets of business development, including new construction, partnerships, alliances and acquisitions. Additionally, the company says he will be involved in sales, sales training and market development.
As a senior sales specialist, Funk was in the pest management division at Dow AgroSciences for 27 years. He moved in 2012 to the agronomy division of Dow and served as an account manager for five years before retiring in 2017.
"Sid has not only been a partner but also a dear friend for years and we are so happy to have him as part of our team," said Massey.
Funk earned his Bachelor of Science degree in agronomy and crop science from the University of Wisconsin-Madison. He grew up in Kenosha, Wisconsin, and currently resides in Tampa, Florida.
Greenworks and Steven Willand Inc. establish partnership
Greenworks Commercial and Steven Willand Inc. announced an exclusive partnership to benefit independent lawn and landscape dealers throughout 11 Northeast and Mid-Atlantic states.
In this arrangement, Steven Willand Inc. will provide distribution, logistics, service and sales support for both the


Greenworks Commercial 82-Volt line of tools and the newly launched Greenworks Elite 40-Volt line of tools, among independent dealers in Pennsylvania, Delaware, New York, New Jersey, Connecticut, Massachusetts, Vermont, Maine, Rhode Island, New Hampshire and Maryland.
"Steven Willand Inc. is extremely excited about distributing such a world-class and innovative product line," said Ed Mueller, director of sales/marketing and general manager of Steven Willand Inc. "The Greenwork product line will allow the Steven Willand Inc. dealer network to offer products that are clean, quiet and efficient to the lawn care industry."
Steven Willand Inc. believes that with the addition of Greenworks Commercial and Greenworks Elite lines, the company will now offer dealers the industry's broadest line of lithium-ion, battery-powered outdoor equipment.
"We are excited for the opportunity to align ourselves with one of the most trusted and well-respected distributors in the industry, in Steven Willand Inc.," said Chris Allen, president of Greenworks North America. "Greenworks is at the forefront of the lithium-ion, battery-powered movement in OPE. We look forward to working with the experts at Steven Willand, Inc. to help get our tools into the dealer channel, allowing us to take advantage of the shifting of preferences from gas to battery, among both pros and DIY consumers."
Star Roses and Plants to host a managing Rose Rosette Disease (RRD) webinar
On Monday, Feb. 26 at 1 p.m. EST, Star Roses and Plants will host a webinar will be held that discusses Rose Rosette Disease (RRD). This disease can affect all cultivated roses, including shrubs, hybrid teas, floribunda, grandifloras and miniatures, and the virus is carried by an eriophyid mite.

During the webinar, viewers will learn the following:
How to identify and confirm RRD
Best management practices for preventing RRD
Treatment recommendations tailored for the landscape industry
After the presentation, there will be a live Q&A session that will give viewers the chance to ask the panel of experts questions.
To register, click here.