The National Association of Landscape Professionals (NALP) will once again host their collegiate competition and career event, the National Collegiate Landscape Competition (NCLC), on March 14-17 at Alamance Community College in North Carolina.
For this year's event, NALP says that over 750 horticulture and landscape students from more than 60 schools will test their skills in 30 real-world, competitive events, and they will interview with landscape, lawn care, tree care, irrigation and other companies at the Career Fair. The Career Fair will be held on Thursday, March 15, and limited booth space is available.
"This event each year is the best opportunity to support and connect with the next generation," said Sabeena Hickman, CAE, NALP CEO. "The fact that we have participation from top industry companies and suppliers is a testament to the talent of these students and to the competitive workforce environment we find ourselves in."
NALP says this event relies on support from sponsors including STIHL, Inc. (Platinum); John Deere (Gold); Caterpillar, Gravely, Husqvarna, Kubota, Native, Level Green Landscaping, Greenscape (Silver); and Anchor, Aspire, Bartlett Tree Experts, Belgard, Bobcat, BrightView, Corona, Ewing, Hunter, Kawasaki, Proven Winners, and the Toro Company (Bronze).
For more information on the event, sponsorship, registration and more, click here, contact Jennifer Myers at Jenn@landscapeprofessionals.org or call 703-736-9666.
Conserva Irrigation sees growth in first six months of franchising
Conserva Irrigation recently announced that it experienced strong growth in 2017, and the company says it continues its aggressive national expansion into 2018 with the signing of six new franchise agreements.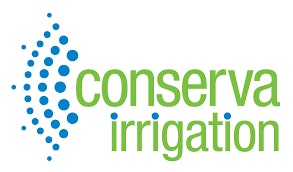 The company says it signed a total of 35 new franchise agreements since beginning the process of franchising in June 2017, and it has expanded into new markets including Houston, Texas; Lexington, Kentucky; Richmond, Virginia; and Scottsdale, Arizona.
Conserva adds that the franchises also donated $17,500 to the Wyland Foundation in 2017, which is an organization dedicated to helping children and families around the nation rediscover the importance of healthy oceans and waterways.
Conserva says it has started off this year with newly signed franchise agreements for territories in Fort Worth, Texas; St. Louis, Missouri; Long Island, New York; Palm Beach, Florida; Fort Lauderdale, Florida; and Richmond, Virginia.
The company says for 2018 it will continue expanding, and the brand is targeting markets such as Southern and Northern California, Seattle, Washington, and Denver, Colorado, for growth.
"In 2017, we were thrilled to begin sharing our mission and business model with entrepreneurs who are also committed to helping decrease the waste of one of our most limited natural resources," said Russ Jundt, founder of Conserva Irrigation. "Our franchisees come from all different professional backgrounds, and as we continue to expand across the country in 2018, we remain dedicated to providing high-quality service, the latest technology and the concept of water conservation to deliver the best irrigation system service in the industry."
In 2010, Jundt founded Conserva after becoming increasingly disturbed by the amount of water wasted by the typical irrigation system. As a solution, Jundt says he developed a proprietary process to audit irrigation systems called the "System Efficiency Score" to rate the water efficiency of a system based on a numerical scale.
Jundt says the SES rating system is based on studies published by the Irrigation Association and the Environmental Protection Agency. This approach, the company says, allows customers to understand how much water their sprinkler systems are wasting as well as what improvements to make in order to reduce water consumption and lower water bills.
BrightView earns top awards in landscape maintenance
Recently, BrightView's Arizona team was honored with an Award of Excellence and the Best Maintenance Practices Award for their work at Province, an active adult community in Maricopa, Arizona.
These awards are presented annually by the Arizona Landscape Contractors Association to recognize the state's most impressive landscapes and honor companies that adhere to industry standards and deliver top-quality landscape services.
Province received an Award of Excellence in the $350,000 to $500,000 category and the Best Maintenance Practices Award. BrightView says the community is home to a large number of seasonal residents who value green and lush landscapes, and the community also includes 55 acres of turf, 120 acres of lakes and 30 acres of common area.
"As a team, we work with the property management to refresh the landscape in the community while remaining water conscious," said Robbie Stephens, associate branch manager at BrightView. "Over the past two years, we have implemented a plan to reduce water usage, mitigate the effects of poor quality effluent water, remove overgrown plant material, and enhance the landscape."
Since 2012, BrightView has maintained the community, which they say has allowed the team to become familiar with the property's unique challenges.
"With on-site lakes that are all reclaimed water, high pH and salt can make it difficult to keep the site looking its best," Stephens said. "We are working with the developer to create a plant palette in phases for increased salt and drought tolerance without losing the aesthetic value of the community's landscape."
"We have a great relationship with CCMC and they have trusted us to implement what we know is best for the landscape," said Matt Bolling, production manager at BrightView. "It has been a multi-year process, but it really elevated the site conditions and it means everything to us to see this effort recognized."
The Plant Concierge becomes Powered by LandOpt
The Plant Concierge, LLC has become the newest Powered by LandOpt contractor by acquiring exclusive rights to the Dallas territory and strengthening the network's presence in the southern region of the country.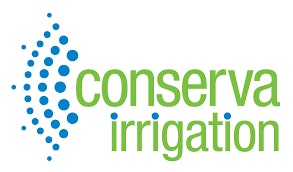 The company says that owner Thomas Fancher has over 20 years of experience in the green industry, and he grew up working in his family-owned nurseries. This, he said, instilled in him a passion for providing exceptional customer service and quality products.
Starting in 2007 as a residential interior plant service, The Plant Concierge transitioned in 2009 to a full-service landscape company. The company says it focuses on installation best practices that include using organic soil nourishment products.
"In order to take [that growth] to the next level, I knew we needed help on processes and procedures," Fancher said.
"We are proud and honored to have The Plant Concierge join the LandOpt Network," said Don Evans, president of LandOpt. "Thomas and his team have worked hard to establish a very successful company, and we look forward to providing the tools, systems and coaching that will elevate them to the next level. TPC is a perfect complement to our existing network of contractors, and we look forward to welcoming them to the fold."
LandCare promotes branch leader in Raleigh
LandCare recently announced that Brian Newman has been promoted to branch manager in the company's Raleigh location. In May 2016, he joined the company as an account manager.
Newman began his career in the green industry at a young age by first working alongside his father and then his father-in-law. He graduated from NC State University with a bachelor's in agricultural business management and a minor in soil science.
LandCare says that with his 12 years of management experience, Newman brings industry know-how and operational excellence to the Raleigh branch.