Doosan Bobcat North America recently announced that the Acceleration Center is now Leadership in Energy and Environmental Design (LEED) certified.
The Acceleration Center, located in Bismarck, North Dakota, is currently one of only a few test lab facilities of its kind in North America to achieve LEED certification. This certification, Bobcat says, is the most widely used green building rating system in the work and is a globally recognized symbol of sustainability achievement.
Bobcat says this building earned high marks across several categories, including innovation, design and indoor environmental quality. The company says from the lobby entrance to office environment, the facility was designed for accelerated innovation.
"We created a collaborative, open office workspace that not only gives our employees an inspiring place to work, but also rewards our environment," said Matt Sagaser, director of innovation accelerated at Doosan Bobcat North America. "The facility has more natural light, better acoustics, key vitality areas, multiple flex work areas with mobile work stations and outdoor parking spaces for low-emission vehicles. These designs helped us pursue LEED certification."
In 2015, Doosan Bobcat completed the $28 million renovation project, which the company said involved the expansion of an existing building to include office and lab space, demonstration areas, classrooms and both indoor and outdoor machine operations areas.
Sporting two stories and 190,000 square feet under one roof, the facility has an additional 22 acres of outdoor test and product development space. Additionally, the company says the space is equipped with modern devices, software systems and tools that expedite leading-edge engineering and process and product development to meet customers' growing needs.
"A great deal of care was used in the design and building of the Acceleration Center, with a major focus on sustainability," said Rich Goldsbury, president of Doosan Bobcat North America. "This beautiful facility helps fulfill the vision for our company, stimulates breakthroughs in technology and serves as the focal point of innovation, solidifying Doosan Bobcat as a global leader in the compact equipment industry."
Mahindra North America names new VP, CFO

Mahindra North America (MNA) recently named Padam Pandit as vice president and chief financial officer with responsibility for the company's financial and IT operations in the United States, Brazil, Mexico and Canada.
Mahindra Tractors and Utility Vehicles assembles and distributes tractors and manufactures and distributes utility vehicles throughout the Americas. The company says Pandit brings more than 25 years of experience in finance and accounting to MNA and will oversee the complete accounting and finance department including audit oversight, treasury and legal.
"We are pleased to have Padam return to Mahindra," said Mani Iyer, president and CEO, Mahindra North America. "The combination of his previous experience with Mahindra, including seven years in our U.S. operation, along with his recent corporate work, makes him an asset to the senior leadership team. Padam's experience with mergers and acquisitions, strategic and financial planning as well as day-to-day operations will support and drive the aggressive growth plans of Mahindra in the Americas."
"Blending my knowledge from various roles within Mahindra, with insights gained in other industries, allows me to bring a new perspective to the outstanding Mahindra NA leadership team," said Pandit. "Mahindra's tractor and utility vehicle business in the U.S. and throughout the Americas has seen exponential growth over the past five years. It brings new opportunities and I am excited to re-join this company and this hardworking team."
Pandit's most recent position was controller for the Rigs U.S. Aftermarket business unit for National Oilwell Varco, where he was responsible for financial control and audit/SOX compliance management.
In 1994, Pandit started his career with Mahindra & Mahindra. He transitioned to Mahindra USA in 2000 and served in the role of CEO and controller at Mahindra USA, leading the finance, IT and accounting functions for seven years.
Pandit earned an executive MBA from the University of Houston and a degree in cost and management accounting (CMA) from the Institute of Cost and Works Accounting of India. He has a bachelor's degree in economics and accounting from the University of Bombay in India, and he most recently participated in the finance leadership program from Rice University, Jones Graduate School of Business.
Ewing Irrigation partners with Audubon to create award, complete service projects
Ewing Irrigation & Landscape Supply has partnered with Audubon International to create a landscape industry sustainability award and to complete five community service projects over the next three years.
"Audubon International is a wonderful organization that we're grateful to be working with," said Warren Gorowitz, vice president of sustainability at Ewing. "They have the same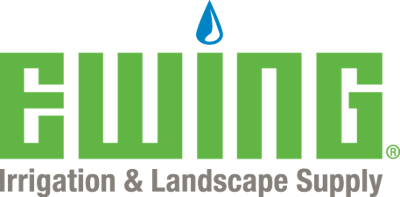 values Ewing does when it comes to sustainability and community service. It was important for us to create a partnership for this award and our annual community service projects that aligns with sustainable practices in our local communities."
On April 7, Ewing and Audubon International say they will be completing their first joint community service project in Riverside, California, a member of Audubon International's Sustainable Communities Program, at the California School for the Deaf, Riverside.
The companies say they will be working with local irrigation and landscape partners to install irrigation, educate staff and students on sustainable food and water practices and plant vegetables.
The California School for the Deaf, Riverside serves deaf students aged three to 21 with innovative learning and technology solutions and college preparatory classes in Riverside.

Developed by Ewing and Audubon International, the companies say the sustainability award will recognize an individual or organization that exemplifies a high standard of sustainable practices, specifically around the issue of water. The companies say the goal of the award is to raise awareness of the critical water challenges faced by our nation and recognize individuals or entities that are helping to solve problems through sustainable business practices.
"Audubon International is excited to join with Ewing to advance its role as a leader in providing and promoting water conservation solutions to communities across the country," said Christine Kane, Audubon International executive director. "This partnership will advance national awareness around the need for water conservation and environmentally sustainable practices and develop need‐based projects that will focus on the health and wellness of individuals, communities and natural resources. The synergies between Audubon International's programs in sustainability and Ewing's network of landscape professionals, community managers and households will lead to tremendous on the ground results."
The companies say that application deadlines, information about the sustainability award and more will be provided at a later date.
ASV announces new VP of sales and marketing
ASV Holdings recently announced that Justin Rupar was named vice president of sales and marketing. The company says Rupar will report directly to Andrew Rooke, ASV CEO, and will be responsible for the overall management of sales and marketing and distribution of ASV products worldwide.
Additionally, ASV says Rupar will be responsible for providing strategic leadership and focus that drives the achievement of share, volume and profit goals.
"We are very excited to add Justin as a new member of our leadership team," said Rooke, chief executive officer of ASV Holdings. "We look forward to his contributions and leadership to help drive continued growth of the ASV brand and to fulfill our mission to earn recognition as the industry leader in performance, reliability, quality and customer satisfaction."
ASV says Rupar joins the company with over 25 years of experience from leading global industrial equipment companies, having spent 16 years in senior sales and marketing positions with both Yanmar America and Yamaha Motor Corporation, U.S.
ASV says he also retains strong ties to companies such as Manitou, Wacker Neuson, Komatsu America, John Deere, Ditch Witch, Ingersoll-Rand and Thermo King. ASV says Rupar has been successful in building dealer, distributor and captive OEM dealer networks, and he has built and implemented various marketing strategies and tools as well as training programs with P&L responsibility for business units he has led.
Rupar earned his MBA from the University of Georgia, Terry College of Business in Athens, Georgia, and completed his undergraduate degree at St. John's University in Collegeville, Minnesota, and the University of Salzburg in Salzburg, Austria.