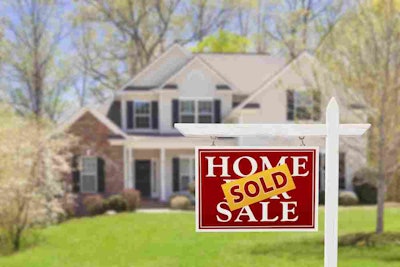 Like any other service, professional landscapers need effective and relevant selling points for their clients. For potential customers who are selling their homes, getting the right landscaping can increase the value of their home as much as 12 percent. For a $150,000 home, that's an $18,000 increase in the sale price, a return that's well worth the investment in professional landscaping services.
Even though landscaping improvement is only one way to prepare a house for sale, it's one of the most beneficial — both aesthetically and monetarily. The next time you're talking to a prospective client who's put their home on the market, use the following selling points to show how professional landscaping can help them sell it faster.
Landscaping offers universal appeal
While there are a few buyers who will say, "I don't really care what the yard looks like," they're usually the minority. Regardless of a home's style, layout, or square footage, almost every potential buyer wants the exterior to look beautiful, contemporary and inviting. But landscaping isn't only universal because of the beauty it brings to buyers. It's also part of their investment strategy.
When buyers see beautiful landscaping, they're not just taking pleasure in the prospects of a purchase, they're also looking towards the future, both in terms of their continued contentment and their investment.
Those majestic trees in the backyard will keep growing, the ground cover will keep spreading, and the climbing ivy will keep climbing that arbor. Along with all of the real natural growth landscaping provides, buyers also envision growth in their property values. In this way, landscaping is as much a part of a buyer's overall investment strategy as any other part of the property.
Landscaping is how to make a good first impression
Nothing impacts a home's curb appeal more than good landscaping. It's what buyers see first, how a property makes its first impression, and it has the power to turn passing interest into serious consideration. Even if the house itself needs some work, a thick carpet of St. Augustine and a sharply corned boxwood hedge will produce beautiful blooms of buyer interest. First impressions are powerful and long-lasting, so good landscaping also helps maintain a buyer's interest over time. The house may be forgettable, but the backyard doesn't have to be.
Selling a home is as much an art as a science, and finding the right look for a home is how to sell it quickly. Explain to clients that landscaping functions much like a hairstyle for their house. It can establish boundary lines, accent features, cover up blemishes. It can also give a house a personality, whether it's the buttoned-up persona of a French-inspired estate or the spontaneity of a wandering cottage garden. Landscaping gives a home a personality that sells.
Landscaping lets sellers target specific markets
Because landscaping creates a house's personality, sellers can use it to target specific types of buyers. For example, if the area is popular among retirees, sellers may want more traditional landscaping with a balance of low-maintenance plants and available room for gardening. In contrast, if homes in the area are popular among first-time home buyers, sellers may want a leaner approach with plenty of room to expand over the years.
When sellers can appeal to specific demographics of homebuyers, they increase their chances of selling the home. Landscaping gives them the power and flexibility to do so.
Landscaping helps keep your home energy efficient
One common question both first-time and experienced buyers ask is, "How much do the utilities run per month?" The cost of heating and cooling a home factors into whether a buyer can make their mortgage, so it's a high priority. Fortunately, sellers can use landscaping to make their homes more energy-efficient and tout their low monthly utility costs to potential buyers.
Eco-friendly landscaping uses trees for shading roofs and windows, shrubbery for windbreaks, and open areas for collecting snow. With these energy-saving features in place, buyers can report lower monthly heating and cooling costs, making their home more attractive to potential buyers.
Landscaping can be good for the environment
Another great selling point for buyers is that eco-friendly landscaping can get them access to the "green" market—one that continues to grow as sustainable housing grows in popularity. Green-designed landscaping not only saves energy, it helps reduce water consumption, fuel emissions and pesticide use. Plus, "green" yards are designed to be easier and cheaper to maintain, meaning buyers can invest less in future upkeep costs and more into the sales price.
Even if a house wasn't built to be green, sellers can use eco-friendly landscaping to appeal to buyers interested in sustainable living—a market that might otherwise be unavailable to them. They'll be able to tell potential buyers, "Your yard can make a difference."
These five tips can make the difference the next time you're selling a potential client on your landscaping services. The best part is these tips work whether the client is selling their home or staying put. Professional landscaping is still a smart investment either way.
EDITOR'S NOTE: This article was written by Alyssa Ennis. Ennis is a strategist at Content Harmony, a content marketing agency based in Seattle, Washington.