Recently, a fundraiser was held in the American Legion parking lot in Delano, Minnesota, to help support GreenCare for Troops.
Throughout the evening, local bands were able to perform and share information about GreenCare for Troops, and Project EverGreen says that nearly $20,000 was raised at the event. The group says that a portion of the proceeds was donated to the Delano American Legion.
Dick Jonckowski, long-time PA announcer for the University of Minnesota and state high school sporting events, served as the event emcee, and Minnesota State Representative Joe McDonald read a proclamation from the state House of Representatives honoring GreenCare for Troops day in Delano.
The group says that local GreenCare for Troops volunteers attending the event included Elliot Anderson of Elliot's Lawn Service, William Krammer of Krammer's Lawn Care & Snow Removal, Brad Dahl of BTSA, LLC and Nathan Newlands of Spring Touch Lawn & Pest Control.
"Thriving lawns, trees and landscapes go beyond the aesthetics; they are an integral part of the social fabric of a community and provide a safe yard for kids to play and a serene environment for military families to de-stress," says Cindy Code, executive director of Project EverGreen. "Our volunteers enjoy providing the gift of green spaces to military families in their time of need. It's the best way they know to give back to our nation's military who have done so much for us."
Bands playing during the event included Little Chicago, West Highway and a special appearance by former members of the Delano River Band.
Project EverGreen says the fundraiser was supported by local companies: The Toro Co., CorTrust Bank, HJ Development/Delano Crossing, Gardner & Gardner Communications, GIE Media, Gary Janisch, Kevin Max/Ameriprise Financial, Alex Roeser/American Family Insurance, Calbrandt, Inc., Dave and Kelly Jaunich/Exp Reality, Weed Man Lawn Care Twin Cities, Otto Transfer, Growing Opportunities, Delano Herald Journal, Delano American Legion, Performance Marketing, Randy's Environmental Services, Unhinged Pizza and Third Street Brewhouse.
Aspire Software welcomes new employees
The Aspire Software Company recently welcomed a new quality assurance analyst and marketing manager.

Sid Singharath, marketing manager, joined Aspire in August 2018, and the company says she has over 10 years of experience putting together comprehensive marketing strategies that drive profitable growth and improve brand recognition.
As a specialist in small to mid-sized businesses, Singharath says she is accustomed to wearing many hats, including event management, social media campaigns, account management, yearly budgeting, lead nurturing, print media, inbound marketing and more.
Anitha Sathish, quality assurance analyst, joined Aspire in September 2018, and the company says she has worked in the field of information technology for over four years with a primary focus in quality assurance and software technology.
Before joining Aspire, Sathish says she served as a QA and business analyst for Global KTech Inc. in Orlando, Florida. Here, Sathish says she was involved in setting up numerous testing environments and was also responsible for performing system and integration testing for release. The company says Sathish's background includes conducting exploratory testing for web and mobile applications.
PERC giving away loaded equipment trailer at GIE
At this year's GIE+EXPO, the Propane Education and Research Council (PERC) says contractors can visit their booth (7094) and enter their name into a drawing for a chance to win a 16-foot Big Tex trailer loaded with an Exmark propane-powered mower, accessories and tools.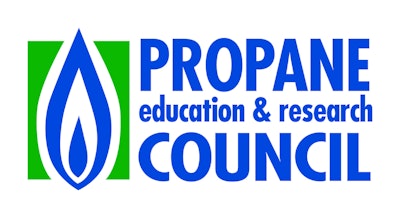 PERC says the trailer is central to the council's 2018 booth theme of showcasing how propane equipment can help a contractor's business over the long haul.
"We've seen time and again that once a landscape contractor tries propane equipment for the first time, they don't turn back," says Jeremy Wishart, director of off-road business development for PERC. "Propane offers contractors so many long-term business benefits, including lower fuel costs, a cleaner operation and more productivity all season long."
To enter the contest, participants must visit PERC's booth and sign up for The Cut, a quarterly e-newsletter from PERC that offers business tips, propane facts and peer case studies. To win, participants must be present in the booth at 4 p.m. on Oct. 18 when the drawing takes place.
Along with the trailer itself, PERC says the winner will also take home the following tools and accessories:
An Exmark Lazer Z S-series propane 60" zero-turn mower.
A propane grill.
Shirts, gloves, hats and cooling towels to outfit crews.
Water bottles and a five-gallon water cooler to keep crews hydrated.
A handheld flame weeder.
A portable propane generator.
Various hand-held landscape maintenance tools.
Neil Cleveland joins PBI-Gordon as VP and GM
The employee-owners of PBI-Gordon recently announced that Neil Cleveland has joined the company and will be replacing Tom Hoffman as vice president and general manager.
The company says Cleveland will oversee all aspects of the PBI-Gordon professional turf and ornamental and home lawn and garden business unit. This, the company says, will include sales, marketing, research and development, operations, technical services and regulatory. Cleveland will be based out of PBI-Gordon headquarters in the Kansas City metro area.
The company says Cleveland most recently served as the director of commercial operations for Bayer's CropScience division, and before that he held a series of domestic and international management-level positions with Bayer and ChemLawn Services during his 30-year career.
Cleveland holds a Bachelor of Science degree in agronomy from Delaware Valley College of Science and Agriculture, and throughout his career, PBI-Gordon says he has served on the boards of Professional Lawn Care Association of America and Project EverGreen, as well as being a member of the Golf Course Superintendents Association of American Industry Council. Most recently, the company adds that Cleveland served as president of the Mid-America CropLife Association (MACA).
"We thank Tom for his leadership and dedication in his 35 years with PBI-Gordon," said Don Chew, CEO of PBI-Gordon. "Neil brings a wealth of industry experience to the role of general manager. He is a true professional in every sense of the word and will be an integral part of our team as we expand and refine our product portfolio in the years to come."
UGA College of Environment and Design ranks in top tier for landscape architecture
The University of Georgia College of Environment and Design was recently ranked fourth in the nation for its bachelor of landscape architecture program, as well as eighth for its master of landscape architecture program.

Created by Design Intelligence magazine, these annual rankings invite professionals to vote for schools most admired for a combination of faculty, culture, programs and student preparation for the profession.
The magazine reports that there are over 50 graduate programs in landscape architecture in the United States and 42 undergraduate programs.
"Well, clearly, this is exciting news for us," said Sonia Hirt, dean and Hughes professor in landscape architecture and planning. "Overall, we have hovered in the top five and top ten nationally for many years, but seeing us at number one and number two in some specific categories is especially gratifying. Congratulations to the faculty, staff and students who make this such a dynamic institution."
This year, Design Intelligence says the UGA CED scored in the top five rankings in all of the focus categories except one. In the Healthy Built Environments category, the BLA program ranked first in the nation and the MLA program in fourth.
The BLA program ranked second in seven other categories, including construction materials, design technologies, engineering fundamentals, interdisciplinary studies, project planning and management, research, practice management and transdisciplinary collaboration. The MLA program ranked in the top five in 11 out of 12 focus categories.
Ariens Company to celebrate production of 4 millionth Sno-Thro machine
The Ariens Company says it will soon celebrate the production of its 4 millionth Sno-Thro machine on Oct. 1.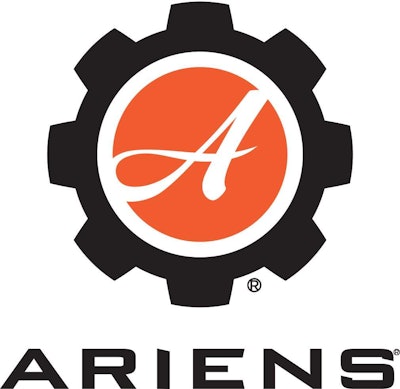 Chairman and CEO Dan Ariens says that Wisconsin Governor Scott Walker will present a proclamation in honor of the day, and the specially-designed 4 millionth unit will be revealed.
Ariens adds that four machines will also be donated to local non-profit organizations, and Governor Walker will assist in kicking off the production of the next Sno-Thro machines.
The company says the 4 millionth machine will have a specially-designed matte black and grey design that features a topographical map that highlights Brillion, Wisconsin, instead of the typical 'Ariens orange' paint.
The company says this event coincides with the kick-off of Manufacturing Month in the state, which is sponsored by a business, education and economic development groups in the state to highlight the importance of manufacturing to the economy, as well as the opportunity in manufacturing careers.