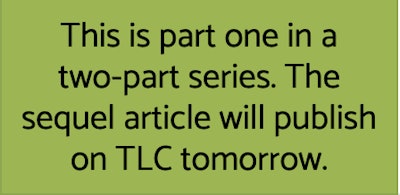 Many landscapers are familiar with propane and the fact they can run propane mower fleets, but when asked why they haven't tried it out, most simply say they haven't had the time to do the proper research to see if changing fuels is right for them.
If you are considering switching to propane, below is a roadmap of sorts to guide you in your transition, as well as landscapers' firsthand experience with propane.
Step 1: Assess your goals
Jeremy Wishart, director of off-road business development for the Propane Education & Research Council (PERC), says that whenever he is talking with landscapers who are contemplating making a change to propane, he tells them to make an assessment of their business goals.
"What are they ultimately looking to achieve?" he says. "Do they just want to lower their cost of operation or do they want to lower their emissions profile as a company, or do they want to build their role as a market leader as a green company within their given competitive market area?"
Wishart says once a landscaper knows why they want to make the switch, it's easy to show them how to make the actual transition.
The most common reason landscapers switch their fleets to propane is for the financial savings. Scott Dudley, owner of Total Lawn Care based in Jackson, Mississippi, says he was sold after a local propane retailer pitched him.
"We figure we save about 25 dollars per day with just my fleet," Dudley says. "That will differ depending on how much gas you burn in a day, but we average about 25 gallons per day, so about a dollar a gallon in savings. Twenty-five bucks isn't much except for when you figure it over a ninth-month growing season in year; it adds up quickly."
Dudley currently has seven mowers in his fleet and says his crews average about 20 stops per day. Eighty percent of his jobs are commercial properties and 20 percent are residential. He has been running a propane fleet since 2010.
"Without question, the big reason they talk about is they want to save money on their fuel costs," Wishart says. "When they start seeing that $3 hit on all of the side boards at the local gas station, they all start to get nervous, and that's when we start getting a whole lot of phone calls. Certainly, the opportunity to save money is why they first and foremost do it."
Yet savings is just the beginning when it comes to the benefits of using propane. The other main reason landscapers look into switching to propane is due to its environmentally friendly nature.
Strauser Nature's Helpers based in Stroudsburg, Pennsylvania, started making the switch to propane in 2015 and now around 80 percent of its fleet of 25 mowers are propane.
Zech Strauser, president of the company, says they decided to switch because of the environmental benefits, with reduced emissions, less chances of leakage, as well as the ease of refueling and reduced costs.
One of the company's guiding principles is, "To optimize processes, techniques, and behaviors to achieve resource efficiency and healthier solutions in the way we care for habitats, plants, trees, and watersheds," so switching to propane helps them follow through with that value.
According to PERC, contractors can reduce greenhouse gas emissions (GHG) by 17 percent, nitrous oxide (NOx) emissions by 19 percent and sulfur oxide (SOx) emissions by 16 percent by switching to propane.
Whatever your reasons are for opting for propane, make sure that you communicate these to the rest of you company, especially your fleet managers.
"Everybody needs to be on board for it to work," Wishart says. "That can go for anything, not just propane. If the entire company and the employees are not bought into it for all the right reasons, there's probably going to be some hiccups along the way. Make sure that everybody understands why you're doing it and everybody is on board with why you're doing it, and they understand the benefits of it."
Wishart says that once the rest of company is on board, everyone tends to take more ownership in being a market leader in their area.
Step 2: Evaluate your fleet
After determining your reasons for wanting to make a change, the next thing you'll have to consider is your fleet.
Obviously, if you have a bigger company the price break will be greater, but Wishart says even the smaller crews will benefit from fuel cost savings, so the size of your fleet doesn't matter as much as the age and brands of your fleet.
Whether your business purchases new equipment every few years or runs the mowers until they can go no longer will determine just how fast you can make a switch.
"If they're looking to buy new equipment right away, it's a super easy switch to propane," Wishart says. "They can make that happen almost overnight. If they're looking to convert their current fleet, they need to factor in what's the age of my equipment, what's the brand of my equipment and what's my best opportunity for converting that equipment."
Wishart says those wanting to convert will have to decide if they want to convert a handful of mowers at a time or try to do their entire fleet in one go. To help with this part of the decision-making process, PERC offers a propane mower calculator that helps landscapers figure out their cost of operation models.
PERC also offers the Propane Mower Incentive Program that provides landscapers with a $1,000 rebate for every new propane mower purchase and $500 for every propane mower conversion.
"We've used the program for three years now – it allows us to reinvest in more propane mowers for our fleet," Strauser says.
Strauser says they have been purchasing new propane mower models over time and trading in their gas models to dealers they work with on a regular basis.
Dudley, on the other hand, went the conversion route and had his gas models all swapped over to propane. He says it took around 90 days to transition completely since they did it during the growing season.
"To be honest with you, they (Lampton-Love Propane) foot the bill for everything," Dudley says. "Most propane retailers will do that because of the fact that they're interested in selling the gas. They can't sell you the gas if it doesn't run on propane, so they'll bite the bullet and do the conversions for you. I know at least in my area the people that do it will foot the bill for it upfront. I've done nothing but gain on this deal."
Now whenever Total Lawn Care purchases a new mower, it goes straight to the propane shop to be fitted with a conversion kit.
When it comes down to whether buying new propane mowers or converting the fleet you have is cheaper, Wishart says it really depends on where you're at with your current fleet.
"If they're already in that process of buying new mowers, I don't know if it's necessarily cheaper but it's probably easier to just buy a new mower as a propane mower at that point in time, especially if your preferred brand offers a propane mower in their lineup already," Wishart says. "Now if you're one of the contractors who holds on to their equipment longer, certainly it's going to be easier and the upfront costs are going to be less just converting your current equipment. It really just depends on where they're at in their buying cycle."
Check back tomorrow for part two of this article, where we'll cover the remaining steps to transitioning to propane.