Before any project, whether it's a landscaping job or not, one thing between the customer and the merchant should be clear: their expectations. Both parties should know exactly what the business will provide and what the client will pay in return. If everyone has upheld their end of the bargain, then they'll all walk away pleased with what they did and what they got.
As such, expectation-setting is a vital part of any landscaping business since you work so closely with clients and their personal or commercial properties. Not only will it help you finish the job as promised, but it will also serve you as you maintain your work — and your relationship with the customer for years to come. Here's how to do it.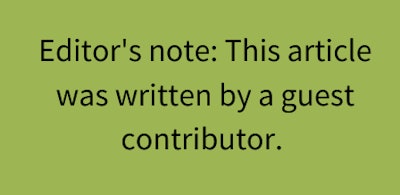 1. Agree on the level of service required
Not every landscape job is created equal. You will have some clients with grandiose plans for their yards that will cost them tens or hundreds of thousands of dollars. Others will want routine lawn maintenance and perhaps a few new trees or plants added each year.
You won't treat these customers any differently, of course, but you will have to match the service you offer with the price they pay. For instance, landscapers may strive to make high-paying clients' timelines work, even if they're short. In other words, their expectations will be high if they fork over a large amount of money for their landscaping project, and you have to work to match that in your quality of work and speed.
For more routine jobs like a fall lawn care package, be sure you are being clear about what all included in that. The last thing you want is a customer assuming it includes a service such as aeration, and then they are disappointed when you don't provide.
2. Build a highly qualified staff
Not everyone has a green thumb, but your employees should. Their work will be what proves your clients have, indeed, set the right expectations for the project. Build a talented team that has the proper landscaping training, as well as the creativity to pull off bigger, more artful projects.
You'll probably find your employees perform better when they're motivated. As such, limit your hiring pool to those who have a genuine interest in the job, rather than on-boarding those who just want to work.
Ultimately, you have to remember that your staff will be a reflection of you, an extension of your business and what you've promised to the client. Without the right people on the team, you will be setting unreasonable expectations since they won't be able to deliver.
3. Think about future maintenance
A landscaping job doesn't end once the last plant takes root. Instead, the property owner will have to maintain your work themselves or hire someone to do it for them. Sometimes, they'll do the latter, and they'll do it with another landscaping company if you don't offer maintenance services.
Even if you're not the one responsible for maintaining your work, you should make it easy for whoever's in charge to do it. Plantings should be strategic so they're not too hard to mow around. Ensure overhead shading doesn't get in the way of plants that will grow outward into such areas. Use nature to your advantage, and your client will thank you for it, whether by hiring you for another job or referring you to another of their friends in need of a similar service.
4. Always be honest
Perhaps the best way to set expectations is to be honest about what you can and cannot achieve with the size and skill set of your operation. Even with a great team on hand and all the proper tools for your business — everything from lawn mowers to trimmers to trailers to tree spades — you can't always create what your client has in mind or meet their unrealistic timeline.
If you promise to do it anyway and find yourself unable to deliver, you'll fail to meet their expectations. This won't bode well for your reputation or future referrals. Only promise what you know you can provide and work from there. It's unfair to your team, your client and your business' reputation if you've oversold your abilities.
5. Build a strong relationship
With expectations set, you can fulfill your end of the bargain and make your client's vision a reality. They'll trust you for future jobs, and they'll have no problem referring you to others in need of a similar service. Expectation setting and fulfillment will allow you to cultivate lasting customer relationships that can guide you to more jobs and an even more respected reputation in the future. It's worth being honest and working your hardest — your clients and your business will be better for it.
EDITOR'S NOTE: This article was written by Holly Welles. Welles is a freelance writer with an emphasis on contracting business and commercial real estate. She regularly contributes to sites like Kaplan Real Estate and Construct Connect as well as publishing weekly updates on her own blog, The Estate Update.