Show organizers of the GIE+EXPO have arranged for free parking for participants during all three days of the trade show. The trade show is set for Oct. 16-18 at the Kentucky Exposition Center in Louisville, Kentucky.
"We recognize that GIE+EXPO is an investment in each attendee's business, and we strive to make it as affordable as possible," says Kris Kiser, managing partner of GIE+EXPO and OPEI president. "More importantly, the free parking will allow easy access through all of the gates. A major challenge for any large event at a venue like KEC is payment processing at gates. Now at GIE+EXPO, there's no more waiting at the gate."
Additionally, GIE+EXPO is offering pre-arranged hotel and airline discounts to help participants save on travel.
Attendees can book hotels at pre-arranged rates through Louisville's Housing Bureau. Those who book through the bureau will be entered to win prizes such a gift basket, personalized bourbon bottles or a complimentary hotel room during the show.
For immediate hotel confirmation, 24 hours a day, seven days a week, book your reservation at www.gie-expo.com/travel/hotels. To make reservations by phone, call the Louisville Housing Bureau at 800-743-3100 Monday – Friday, 9 a.m. – 5 p.m. EDT.
Four airlines are also offering discounts.
American Airlines discounted fares are available by contacting their Meeting Services Desk, (800) 433-1790. Use authorization number: A18H9BL.
Delta is offering up to a 10 percent discount on flights. Search flights at delta.com/meetings, select 'Book Your Flight' and use Meeting Code NMT7H. For groups of 10 or more, call (800) 328-1111.
Southwest Airlines is offering 8 percent off Anytime & Business Select fares and 2 percent off select Wanna Get Away fares and 50 percent bonus Rapid Rewards points. Book starting 4/15/19 and travel 10/12 – 10/19/19. Go to swabiz.com/flight and use Company ID: 99636972.
United Airlines is offering up to 10 percent discount on flights. Search flights at united.com and use code: ZGWW649353. Or call United Reservations Meetings at (800) 426-1122.
STMA's fourth Stars and Stripes contest underway
The Sports Turf Managers Association (STMA) has opened entries for its fourth annual 'Stars and Stripes' contest.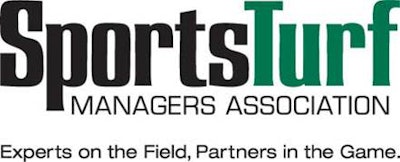 Members have the opportunity to create Fourth of July-themed designs with mowing equipment or paint in order to win complimentary registration for the 2020 STMA Annual Conference in West Palm Beach, Florida.
Entries can be submitted via Facebook through July 7. The public will vote on the entries on Facebook from July 8-14. The design with the most votes will be the winner.
"This contest provides an opportunity for sports turf managers to showcase their creativity with a fun patriotic twist," says Kim Heck, CEO of STMA. "We've seen some stellar field art over the years and look forward to seeing what our members come up with this summer."
Last year, Ryder Haulk, assistant sports field manager for Purdue University athletics won, with 2,019 likes on Facebook, setting a new voting record.
Only STMA members are eligible to enter and previous winners will not be considered.
PERC study shows dealer perceptions towards propane
A study conducted by the Propane Education & Research Council (PERC) found that outdoor power equipment dealers view propane-powered commercial mowers more favorably than electric mowers.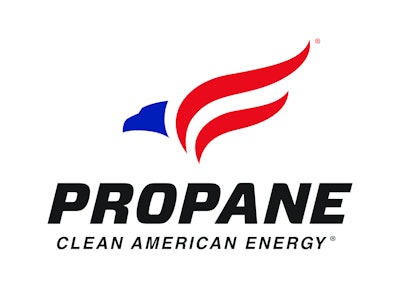 Electric mowers had 30 percent less favorability than propane mowers among the 125 individuals polled. Ninety-six percent of the respondents agreed that propane is a proven technology for mowers.
Sixty-two percent of respondents agreed that using propane reduces fuel costs for landscape contractors compared to gasoline and diesel, and 84 percent of respondents agreed that using propane reduces fuel loss.
"We know how important the relationship is between a landscape contractor and dealer, and how much influence dealers can have," says Jeremy Wishart, PERC's director of off-road business development. "Knowing that dealers see propane as the proven alternative fuel for commercial mowers is encouraging as more contractors look for ways to distance themselves from the high emissions and price volatility of gasoline and diesel."
Equipment dealers also acknowledged that propane mowers are safe to use, and they have low emissions for green-minded customers, at 94 and 96 percent respectively.
Western Products partners with Pro-Tech to auction plows at SIMA Snow & Ice Symposium
Western Products and Pro-Tech will hold a live auction at the Snow and Ice Management Association's (SIMA) 22nd Annual Snow & Ice Symposium.
The symposium will be hosted in Grand Rapids, Michigan, this year and the auction will take place on June 28.
Western Products and Pro-Tech will be auctioning off military-themed snow removal equipment. The design on the plows commemorates the five branches of the U.S. military and their veterans.
"We always look forward to teaming up with Pro-Tech in an effort to support military families," says Katie Sandieson, Western Products director of advertising and communications. "It is a great opportunity for us and our customers to show our appreciation to our service members — past and present."
Proceeds from the Western MVP 3 v-plow will be donated to Camp Hometown Heroes. Proceeds from the Pro-Tech 8' Fusion Edge Sno Pusher will be donated to Veterans Outreach Center, Inc.
Attendees will have the opportunity to bid at 12:30 p.m. on Friday, June 28, in the Grand Gallery near the registration area.
Hardscape North America announces conference sessions
Hardscape North America has announced its seven conference session speakers and topics that will be held during the 2019 trade show.

This year's session will focus on topics such as workforce development and attracting talent. Each session is an hour and 15 minutes long and approved for Certified Concrete Paver Installer and NCMA SRW Installer continuing education (CE) hours.
A VIP pass is available which gives attendees access to all seven conferences, as well as the six hardscape demonstrations for a 50 percent discount. The pass is $189 for ICPI/BIA/NCMA member or $229 for non-members. Individual tickets for sessions are $65.
An additional in-depth day-long workshop on business management is available as industry expert Jerry Gaeta shares the fundamentals of owning and operating a successful hardscape business.
This session will be held at the Hyatt Regency Downtown. The early bird fee for this session is $199 until Sept. 5, and $219 thereafter. For ICPI/NCMA/BIA members it is $169 until Sept. 5, and $189 thereafter.
"We are thrilled with our schedule of presenters this year," says Charles McGrath, executive director of the Interlocking Concrete Pavement Institute (ICPI). "They are definitely the best of the best and the topics are uniquely and directly relevant to our industry. Hardscape contractors will gain so much knowledge from this year's education sessions."
Tuesday, Oct. 15
5 Keys to Business Management
9:00 a.m. – 3:30 p.m.
Jerry Gaeta
(not included with VIP Pass)
Are you a new business owner or an established business that's looking to become more profitable? Learn the fundamentals of owning and operating a successful hardscape business! This session will cover the 5 things every business owner must do to ensure success:
1) developing a business plan
2) financial management
3) estimating
4) project scheduling
5) resource management
Wednesday, Oct. 16
Estimating Hardscape Projects with Confidence
12:00 – 1:15 p.m.
Jerry Gaeta
You can't afford not to know your cost of doing business! Otherwise, you may be selling your work for less than it costs to perform it. The price that other trades and services charge for their work continually goes up, but have your rates and prices done the same? You can no longer hope to become more profitable by guesswork and luck. Jerry Gaeta will demonstrate the importance of an estimating strategy and show you how to develop and implement the strategy to become profitable and stable – to ensure your company's survival – no matter the size of the business.
Growing Your Hardscape Company 535 percent Using Today's Tech Tools
1:45 – 3:00 p.m.
Susan Frew
By delighting its customers, Susan Frew's contracting business is projected to reach $3 million in revenue this year, up from $179,000 in 2012. The company accomplished this growth using a strategic, laser-focused marketing plan and "12 Points of Love" with its customers. Come and learn the "secret sauce" … and how you can apply it in your business today. Susan will give you step-by-step instructions for capturing reviews, delighting your customers and going above and beyond to create raving fans (and higher sales)! Learn the "how to" for achieving this in any company!
Manage, Motivate & Prepare Your Hardscape Crew for Success
5:00 – 6:15 p.m.
Jerry Gaeta
Today's hardscape marketplace is very competitive and driven by price. The performance and efficiency of your field production is an advantage for securing contracts and profit. Are you preparing your crews to ensure smooth and profitable projects or are you an industrial babysitter? Are you helping them succeed or setting them up for failure? These answers are critical for the future of your company. Jerry Gaeta will explain the systems and steps that will prepare your crews for success. Learn the information and planning needed for your crew to understand the scope of the work, as well as how to develop a realistic and manageable work schedule; track job progress to achieve the intended estimated objectives; empower, mentor and train your personnel and become a better leader.
Thursday, Oct. 17
What Women Want: See Your Business Through a Woman's Eyes
8:00 – 9:15 a.m.
Anne Obarski
Women account for 85 percent of all consumer purchases and 92 percent pass along information about deals or finds to others. This combination of purchasing power and influence is the reason women dominate the consumer economy. What are you doing to attract, satisfy and multiply women customers? Recognizing and listening to your "best customer" will ensure a successful and growing business. Learn to identify what and where she researches before she calls you; develop the communication skills needed to win her business; and define the 4 key experiences that will make a female customer a raving fan.
What You Can Learn from Shark Tank
12:30 – 1:45 p.m.
Leslie Shiner
Shark Tank is not only a popular TV show, but a great learning opportunity to help you make your business more successful. The questions the sharks ask are important for any business owner to be able to answer. Learn about improving profitability through better understanding of your pricing, including markups and margins. Be sure you are recognizing revenue appropriately so you can truly measure your profitability. Do you know how to make revenue projections? Do you have healthy financial statements? Learn how to make your company successful enough that the sharks would be willing to invest.
Friday, Oct. 18
Finding the Next Generation of Hardscape Installers
8:00 – 9:15 a.m.
Frank Gandora
Need strategies for finding and attracting the best that Millennials and Gen Z have to offer? We'll share research from a recent industry study, identifying the key drivers motivating individuals to enter the hardscape industry and the types of messaging most likely to attract the people you want to hire. Plus, you'll learn about the materials available to help you recruit, hire, and retain new workers.
Customer Service Workshop
10:00 – 11:15 a.m.
Gary Ross
This workshop looks at all types of customers and how we can serve them better and improve ourselves in the process. Participants will be provided a strong skill set, including in-person and over-the-phone techniques, dealing with difficult customers, generating return business and more.
Stihl to collaborate with American Green Zone Alliance
The American Green Zone Alliance (AGZA) is collaborating with Stihl to support its campaign of promoting the benefits of battery-electric equipment in professional applications.
This new effort combines Stihl's battery tools with AGZA's Green Zone education and certification programs for sustainable grounds maintenance. AGZA has been advocating for the transition from gas to electric operations for a decade now and has a scalable model that cuts operational costs, reduces noise levels and eliminates emissions from grounds maintenance.
"It is noteworthy that the clients of most of our major AGZA Green Zones over the past five years have chosen Stihl as their best opportunity to transition from gas to electric while maintaining their professional workloads and aesthetic," says Luke Massman-Johnson, AGZA's communications director.
AGZA will showcase the Stihl AP line along with other brands that AGZA has approved when presenting to mayors, city councils and others who make decisions about public space grounds maintenance.
"AGZA's value and credibility depend on our voice remaining absolutely independent," says Massman-Johnson. "We test and vet tools from all the top manufacturers ourselves, then put the best in the hands of professional crews in commercial, municipal and academic settings. We insist on the most candid feedback from operators — both positive and negative. That's our only guide in determining which brands and tools are truly viable to replace gas machines in large-scale electric operations."
Takeuchi names two new dealers
Takeuchi has named Parman Tractor and Equipment in Nashville, Tennessee, and Western Tri State Equipment in Mesquite, Nevada, as new dealerships.
Parman acquired Cumberland Tractor & Equipment in April 2019. Prior to this it was solely a petroleum products distribution company. It plans to retain the entire sales, service and parts department as well as build a new 20,000 sq. ft. facility.
"We are well positioned to make this transition a success," says Colin Hockenberger, general manager at Parman Tractor & Equipment. "Our customers depend on our ability to provide the highest standard of service and reliability, and we pride ourselves on our Totally Outrageous Customer Service. Takeuchi is well-known for their strong product offering and customer service as well. We look forward to a great partnership."
Western Tri State Equipment will serve customers throughout southern Nevada, southern Utah and northwest Arizona. Over the past several years, the dealer has had rising requests for compact equipment to purchase and rent.
"With Takeuchi, it will give us the opportunity to sell equipment and still have machines available for rental," says Todd Leavitt, CEO of Western Tri State Equipment. "With Takeuchi in our lineup, we feel we can help build our other products such as trailer sales. Having this new product offering should really help us expand our business."
Both Parman and Western will carry the full lineup of Takeuchi products, including excavators, skid steer loaders, track loaders and wheel loaders.
Ewing opens first location in Virginia
Ewing Irrigation and Landscape Supply has opened its first location in Virginia in the city of Sterling.
Since March 2018, Ewing has opened six new stores in the Northeast.
"The continued growth and expansion of this company is just one example of the strength a family-owned company can have," says Phil Kerchner, regional manager for Ewing's Northeast/Mid-Atlantic Region. "We're here to serve industry professionals and offer them the exceptional customer service Ewing customers expect."
ASV expands dealer network
During Q1 of 2019, ASV Holdings Inc. added three new dealers to its network, King Hydraulic Inc., Barry Equipment Co. Inc., plus a location for Northwoods Hydraulic & Equipment Inc.
These dealers will offers ASV's Posi-Track compact track loaders as well as its skid steer loaders.
"Our customers count on their local dealer, so a strong presence of reliable partners is important to us," says Justin Rupar, ASV vice president of sales and marketing. "We're excited to welcome these dealers because they share many of the same values ASV is known for — the integrity, quality and customer satisfaction that elevate the ASV customer experience."