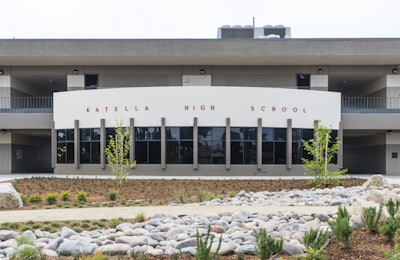 Contractors and organizations that have built water-saving and sustainable projects will now have a chance to be recognized with the Water & Sustainability Innovation Award this year.
Ewing Irrigation & Landscape Supply and Audubon International are now accepting nominations for the 2020 Water & Sustainability Innovation Award through Sept. 13.
The winner will be brought to Phoenix in January for an award ceremony, and Ewing and Audubon say they will also produce a video about the winning project, among other prizes.
Ewing and Audubon say the Water & Sustainability Innovation Award was created to recognize projects including landscapes, parks and other green spaces that contribute to more sustainable communities with an emphasis on water efficiency.
There is no cost for submissions, but projects must have been supplied in part by Ewing to be eligible. Click here for entry form guidelines.
The Water & Sustainability Innovation Award first launched in 2018, with the Corica Park South Courserenovation in Alameda, California, selected as the first winning project. The golf course was completely renovated with an extensive storm water collection system, water-efficient sprinklers and climatically suited turfgrass and native plants, reducing water use by about 34 million gallons per year.
Two additional Awards of Distinction were also given to Katella High School in Anaheim, California, for its comprehensive storm water infiltration project, and to Jovial Conceptsin Colorado which installed drip irrigation in 75 community garden beds, saving an estimated 320,000 gallons of water per year.
"We hope to see even more nominations this year to shine a spotlight on the ways companies, municipalities and other organizations are improving sustainability in communities across the U.S.," says Doug York, president of Ewing Irrigation.
Wright Manufacturing introduces mulch kit
Wright Manufacturing says that research has shown that it is better for lawns and the environment if clippings are dropped and left to decompose on the lawn, which is why the company says it has created a simple to install mulch kit.

The company says the kit consists of special baffles and blades, and the recirculating baffles and blades break clippings down into small, easily biodegradable pieces and then drop them on the ground.
Wright says these mulch kits can be installed in minutes using only basic tools. The company says the installation process consists of the standard baffles and blades being removed, the mulch baffles and block plate being installed and the mulching blades then following.
For the name of your nearest dealer, call 301.360.9810. Wright Manufacturing is headquartered at 4600X Wedgewood Blvd., Frederick, Maryland, 21703.
Star Track Go mobile app now available from Star Roses and Plants
Star Roses and Plants announced that it is making growers' lives easier with the launch of Star Track Go, a mobile app with functionality that the company says gives customers access to Star Track anywhere at any time.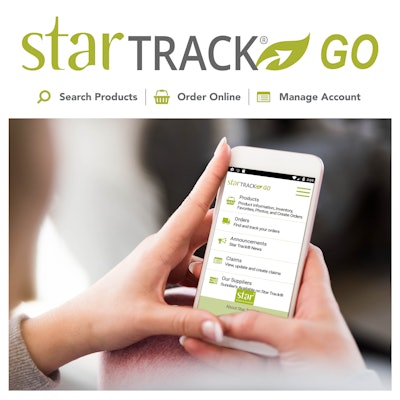 The company says that Star Track Go allows users to place orders, check availability of thousands of items across Star Roses and Plants' rose, woody, berry and perennial offerings, change or track shipments and more.
"This app is an easy to use tool that provides growers with the information they need for quick and easy business on-the-go," says Tom O'Connell, sales manager at Star Roses and Plants.
The mobile app offers many features including:
Ability to search inventory from all suppliers
Quick access to plant information and photos
Up to date availability and pricing
24/7 access
Ability to make changes on orders and file claims
Shipping notifications and the ability to track individual orders
Star Track Go is available to download for free on Google Play and app store.
Wayne Baumberger named president of Diamond Mowers
Diamond Mowers, LLC, has recently appointed Wayne Baumberger as its new president.
Founder Bill Doyle will step down from the role of president but the company says he will stay on as its Chief Executive Officer (CEO).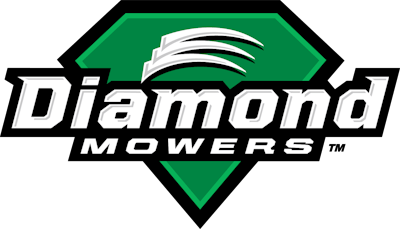 "We are fortunate to have someone of Wayne's caliber and experience to lead Diamond," says Doyle. "We are looking forward to his leadership to successfully implement our strategy and take advantage of new market opportunities."
"I am honored and excited to lead Diamond Mowers," says Baumberger. "I have the opening to move closer to home, create and grow opportunities in the state, all while working on cool products."
Baumberger comes to Diamond from Caterpillar Inc., where he's spent the past 22+ years in engineering, development, production and operational roles. Having graduated from South Dakota School of Mines and Technology with a mechanical engineering degree, the company says Baumberger is a South Dakota native with a passion for education and giving back to the community. Baumberger has a wife and two children.
Nufarm announces Cheetah Pro non-selective herbicide approval in California
Nufarm Americas announced the approval of Cheetah Pro non-selective herbicide in California.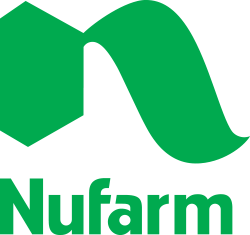 The company says Cheetah Pro provides fast and effective control of grass, sedge and broadleaf weeds in a variety of turf and landscape settings. Previously approved in 46 states, the company says Cheetah Pro will be available to California distributors in 2 x 2.5 gallon units and 30-gallon drums beginning mid-July with 4 x 1 gallon units available in late July.
Nufarm says Cheetah Pro was developed to help turf professionals manage herbicide resistance while providing post-emergence control of the toughest weed and grass challenges.
The company says its novel mode of action works quickly to control undesirable plant vegetation around ornamental trees, shrubs and potted plants, as well as landscape trim and natural areas. Nufarm adds that Cheetah Pro displays less movement in grasses, which can help create sharp boundary markers that are particularly helpful for sports fields and precise trimming around ornamental beds.
Due to its fast-acting control, the company says Cheetah Pro is also an effective option for pre-plant weed management in turf and ornamentals.
Fahey Group acquires Robin Autopilot
Fahey Group, LLC, a Cleveland-based group led by Logan Fahey, has acquired Robin Autopilot.
Founded in 2015 by Justin Crandall and Bart Lomont, Robin Autopilot operates through 15 franchisees in 12 states and has more than 1,000 customers with robotic mowers in use. Landmark Automation, a Fahey Group company, owns and operates the franchises in Cleveland, Ohio, and Tampa, Florida. Cleveland now has the largest single concentration of robotic mowers in the United States with more than 150 active mowers and another 50 pre-sold.

Following the acquisition, Robin Autopilot will move its headquarters from Dallas, Texas, to Cleveland. It also will continue its partnership with Cleveland-based MTD Products Inc., a worldwide leading producer of outdoor power equipment. MTD produces the robotic mowers and is an original investor in Robin Autopilot.
"Headquartering the company in Cleveland where both Landmark and MTD are located can help streamline our service and deployment collaboration as we continue to expand the business and bring this technology to new markets," says Fahey, who will be Chief Executive Officer (CEO) of the company. "In addition to our strong management team, the deal is backed by investors who have scaled similar businesses and believe robotic mowing represents the future of landscaping services."
Jeffrey Scott launches the Design Build Contest
Owners of emerging landscape design-build firms are invited to participate in the Design Build Contest to win free admission to the Design Build Growth Summit in Columbus, Ohio, next month.
"We love this industry; it has been good to us and we want give back," says Jeffrey Scott, landscape industry consultant and founder of the Design Build Growth Summit. "If we can share the tools and a vision of professionalism with the next generation, then we have a chance to improve everyone's prospects."
The grand prize winner will receive a free ticket to the Design Build Growth Summit at the Grand Event Center in Columbus, Ohio, Aug. 27-28. Valued at $1,099, the prize includes breakfast, lunch and an evening reception, plus a day and a half of education and a facility tour at Hidden Creek Landscaping in Hilliard, Ohio. Three runners up will win a copy of Scott's book, "Become a Destination Company."
To be eligible for the grand prize, the design-build entrepreneur's firm must be younger than 10 years old with revenue less than $500,000. Design-build must make up at least 25 percent of the firm's work, and the company must have a functional website.
Complete the entry form here by July 31 to enter.