It's Smart Irrigation Month once more and this month of awareness towards water conservation is becoming even more relevant with changing environmental conditions.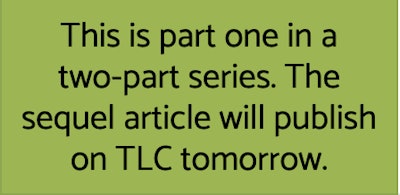 "Alarming drought conditions, warmer temperatures and water restrictions are now a new normal," says Russ Jundt, founder of Conserva Irrigation. "These drastic weather conditions, as well as a high demand for water, are pushing the topic of water conservation to the forefront of our industry and forcing us all to ask ourselves, how we can make sure we work efficiently?"
The EPA says that as much as 50 percent of the water used outdoors is lost due to wind, evaporation and runoff caused by inefficient irrigation methods and systems. A household with an automatic landscape irrigation system that isn't properly maintained and operated can waste up to 25,000 gallons of water annually.
As customers look for water savings in their landscapes, you and your landscaping company can come alongside them to educate them on all the opportunities they have without having to remove every square inch of lawn on their property.
What does smart irrigation mean?
The term smart irrigation gets thrown around a lot, especially during this month. But what does it really mean? Depending on who you ask, the response will vary but it basically comes down to water savings.
Mitch Heiner, national irrigation product manager for Ewing Irrigation and Landscape Supply, says smart irrigation means "that the entire irrigation system was designed from the beginning with water efficiency and deep healthy root growth in mind. How can water be transferred in the most efficient method directly to the roots with limited to zero waste, and how can the changing weather pattern be tracked and implemented to ensure the system is delivering the appropriate amount of water when the plant material needs it?"
Jessica Case, product manager for Rain Bird Corporation, adds that smart irrigation means to take a proactive approach in water conservation by investing in quality irrigation products.
Because smart irrigation is talked about frequently, there are also misconceptions about it. One common misunderstanding is the belief that the only way to have a smart irrigation system is with a smart controller.
"Sure, the brains of the system can make a huge difference, but there are often overlooked opportunities of: pressure regulation, check valves, drip systems, high efficiency nozzles and a number of difference sensors that can used as well," Heiner says.
Aaron Knepp, owner of a Conserva Irrigation franchise in Columbus, Ohio, adds that another misconception is the belief that all Wi-Fi control panels are the same.
"They are not created equal," Knepp says. "There's some brands out there that are going to be obsolete two years after putting it on the wall. So, we want to go with the brand that we're able to put on the wall, and it's going to stand the test of time. It upgrades instantly as long as there's a Wi-Fi connection."
When it comes to finding the right smart controller for your clients, Case says to find one that matches the number of unique plant materials on site.
"This will ensure optimal water application for healthy plants and won't waste water," she says. "It's also a good idea to choose controllers with weather- and flow-sensing capabilities to maximize potential savings. Keep in mind, weather is more than rain. Wind and temperature play a large role in water requirements for landscaping."
Case adds another misconception is the belief that lower precipitation rates are always better.
"It is true low precipitation rates are best for slopes to avoid run-off, but there are also trade-offs like longer watering times," she says. "Nozzles that emit water more slowly require longer run times, which can be problematic in cities that require short watering windows. Know your site-specific conditions like soil type and slopes and your local water usage requirements to choose the best products for the job."
Easy starting places
If you have a client interested in smart irrigations systems or just wanting to improve their water conservation, they can often be overwhelmed and not know where to start.
The two best options for homeowners to start with if they can't fix all their irrigations issues at once are smart controllers and high efficiency nozzles.
"Installing smart controller technology is highly recommended, as these utilize weather data and gauge how much water should be used for that location based on past weather conditions and patterns," Jundt says. "The onsite weather sensor will also adjust and modify to exact weather factors at that time."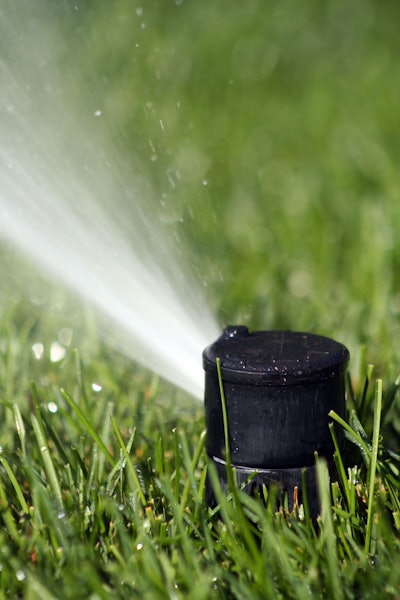 Knepp says after making sure the homeowner's irrigation infrastructure doesn't have any leaks, he focuses on installing a Wi-Fi control panel.
"These new controllers, once we plug it in, you're instantly saving water," Knepp says. "And I can literally walk away knowing they're going to save at least 40 percent of their water going forward."
Yet it is still important to program the control panel properly and prevent overwatering. Knepp says he prefers to do the cycle and soak method.
Meanwhile, high-efficiency nozzles make sure the right amount of water is sprayed at an optimal rate to prevent runoff. Case also suggests investing in pressure-regulating devices as an easy fix.
"One of the easiest, most cost-effective ways to make a difference if a customer can't fix everything at once is to add pressure-regulating devices," Case says. "Swap out spray heads and rotors for versions that have in-stem pressure regulation and/or add a pressure regulator to the valve. Adding pressure regulation provides instant water savings, and it does not require changes to the entire irrigation system."
Check back for part two of this article where we look at some of the overlooked water conservation methods and the worst practices when it comes to smart irrigation.