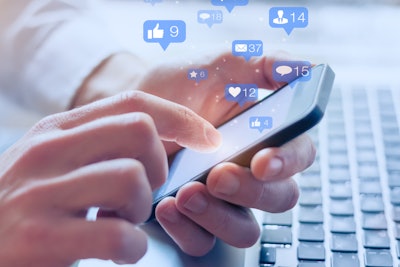 If you've noticed that you have a lot of people visiting your landscaping website but it's not converting into extra clients for you it's probably time to use some new tactics to gain clients. You can look at a few different options but one way you can increase your conversion rate is to effectively use social media platforms to reach new clients.
If you aren't sure how social media can work for your business, that's okay. It's not always immediately apparent how to go about making social media work for you. There are a lot of great tips to be found online which is great news for you. There are expert tips from SEO agencies and people who have spent years marketing with social media alike.
Luckily plenty of their tips are easy to implement and may work for you. It's not as abstract as you might be thinking right now. Some of the tips might not even take that much of an effort on your part if you are already using social media. Here are five ways to increase your conversion rate with social media.
1. Think about your website
This might not seem related to your social media strategy but it's actually very related to social media when you start to think about it. Social media users are going to be coming to your website after seeing your posts on their favorite platforms. This means that a majority of the traffic will be on some form of a mobile device.
Your website needs to be as mobile-friendly as possible to encourage customers to go from looking at the services you offer to contacting you to get a quote or hire you. If your customers have to spend a lot of effort trying to figure out how to navigate your website and get your attention, they're going to leave without a second thought.
About 61 percent of social media users are using a mobile app to post and scroll on their favorite platforms. That's a huge chunk of the traffic you can expect to get from your social media posts. Don't risk alienating that large portion of your audience by having a website that isn't easy to use. Make sure your website is mobile-friendly to make the most of your social media posts.
2. Use creative calls to action
A call to action is something you're asking your customers to do when they read your post. A lot of companies or business owners have made mistakes with calls to action in the past. There's been a lot of posts that talk about services offered and end with the dreaded "link in bio" phrase. This is never the best strategy.
Customers aren't likely to visit your profile or bio to click a link and some platforms, like Instagram, have even started to penalize the "link in bio" phrase in their algorithm. That means the post is showing up as spam and not going to make it into the feeds of a lot of your followers or potential new customers.
Instead of asking them to visit your bio, ask your customers to show off what you've done for them. Create a hashtag about your business and ask them to use it to show off their finished landscaping projects. You can also ask them to tag a friend that would love to use your services. Whatever you do just stay away from bland overused phrases and be creative. It's worth it.
3. Use videos liberally
You should use videos with your posts as often as possible. Videos are going to gain a lot more attention than other types of posts will and that's something you don't want to miss out on. The good news here is that with landscaping businesses there are a lot of things you can post videos about. DIYs, tutorials and demonstrations of your skills are all fair game.
Videos are 1,200 percent more likely to be shared on social media than plain text posts and posts with images combined. This huge number simply cannot be ignored if you want to make the most of your social media marketing strategies. Create videos that will show off your skills and help your followers learn something and watch your numbers soar.
4. Make enticing posts
This is yet another area where you'll have an advantage over other businesses who may not have a service that's easily shown off with pictures. With landscaping services, you'll be able to post pictures of works in progress and finished works as well. Do this as often as possible to catch your followers' attention while they're scrolling.
A lot of people scroll mindlessly through their social media apps, so you need to focus on making posts that are easy to read and as eye-catching as possible. Use your advantage as a business with a service that's easy to photograph to the max. Anything that will make someone stop scrolling and pay attention is something you should be using when you post.
5. Be reliable and predictable
Your posts on social media and how your website comes across should be consistent messages you're sending your customers. Don't risk losing their interest because you've been engaging on social media and your website ends up being boring and plain to visit. Your customers are going to view that inconsistent message as a negative thing.
Instead of risking people leaving your page without contacting you, make sure you're being consistent every time you post. Show your customers what they can expect from you on social media, your website, and in person with each post you create. It will make a big difference in your conversion rate if you're someone they view as reliable.
Conclusion
Using social media to convert website visits to quotes or new clients doesn't have to be something you don't understand. It can be a little overwhelming to get started but once you have the hang of it, you'll be likely to see great results from your efforts. Use the tips you've read here to make sure you're getting the most out of what you put in. Good luck and enjoy your new clients!
EDITOR'S NOTE: This article was written by Gabe Nelson. Nelson is a content specialist with over 7 years of experience. He has a passion and keen understanding when it comes to digital marketing inside and out.