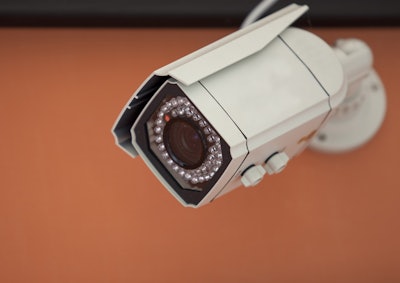 Equipment theft is an issue professional landscapers face time and time again, and the question becomes is this something I can prevent or am I doomed to always have my machines pilfered?
Take a look at what green industry experts say you can do to safeguard yourself against equipment theft this season and in the coming holiday months.
Opportunity knocks
Experts agree that equipment theft is considered a crime of opportunity, and it can occur at any point in the day. These thefts can range from items as large as a zero-turn to something as small as a string trimmer, but regardless of the motive behind the theft, you want to always be prepared.
"While this is clearly larceny, defined in the National Incident-Based Reporting System (NIBRS) as the unlawful taking, carrying, leading or riding away of property from the possession…it doesn't include any other crimes such as burglary or even trespass," Cross Timbers Urban Forestry Council says online. "This can result in law enforcement agencies tending to prioritize other types of crimes that both they and the public see as more significant."
Cross Timber adds that according to the FBI's National Crime Information Center, 43 percent of equipment thefts are garden tractors or riding mowers because items that can be used to steal something else can prove especially valuable.
Along with the expenses that come with having to replace stolen machines that aren't recovered comes the loss of productivity as well, which can put you behind on projects and potentially lose you clients and money.
Preventative steps
While it's true you can't completely cut out equipment theft, there are a few preventative measures your landscaping company can take to ensure it's much harder for thieves to get in and out.
One good starting step is to invest in security devices and systems. With the influx of technology currently present, there is no limit to the surveillance technology that could be at your fingertips, as many security camera systems nowadays will offer you access via a mobile app or text message notifications.
Warren Cat also recommends keeping up with equipment theft trends. In the Northeast United States, Warren Cat notes the most frequently targeted worksite vehicles include tractors, snow removal wheel loaders and skid steers, whereas in the Western areas of the country, backhoe thefts have risen.
Cross Timbers recommends always keeping an accurate inventory on every piece of equipment, which means having recent photos, VIN or serial numbers, make and model, date and location of purchase, warranty information and any authorized users.
If you want to take this just one step further, you can also use an etching tool, die stamp or a steel punch to put the serial number on the item again in a place that thieves won't be able to see at first glance. Since obvious serial numbers are typically filed off of stolen items, having this second hidden serial number could help you identify your item if it's discovered down the road.
Reduce your risk
Also, keeping your equipment colored uniquely or using contrasting colors for machine roofs or larger company logos could also help keep thieves from choosing your easily identifiable brand as a target.
It's also a smart idea to register each piece of equipment with the National Equipment Register (NER), as this will help deter theft and help increase your chances of getting any stolen equipment back, since the NER's database is immediately accessible by law enforcement.
Along with keeping up with this pertinent information, Cross Timbers also recommends making sure the outside of your facility is well-lit with security lighting, sturdy fencing and visible signage.
"Store as much as possible inside a building," Cross Timbers says online. "That makes it less visible to those opportunistic passersby. It also means that anyone who enters the building intending to steal is committing the crime of burglary before taking anything. Remove batteries from battery operated equipment and recharge or store them separately from the equipment they power. Have visible, designated spots for everything so that missing items are immediately noticeable."
During the workday, Cross Timbers recommends having employees wear company uniforms, as this will ensure that anyone out of uniform on company grounds will easily stand out.
When working away from your company trucks, be sure to keep doors locked, even if you are still within eyesight of the vehicles, and it could come in handy to install hitch locks to any trailers you'll be hauling. When equipment is sitting on the truck or trailer and isn't being used, consider installing steering wheel locks or other similar locking devices to ensure they are harder to drive away with.
Another discreet method you could implement would be to install hidden shut-offs that would prevent the machine from starting up, or you could also install a keyless ignition device that would instead require a passcode that only your crew members have access to.