What started off as a thriving high-end interior plant service business soon blossomed into a landscaping company that's taken Dallas, Texas, by storm.
Established in 2007, The Plant Concierge, originally named Fancher Interiors, began as a residential interior plant service company, but after some encouragement and a leap of faith, it soon transitioned into a full-service landscaping company in 2009.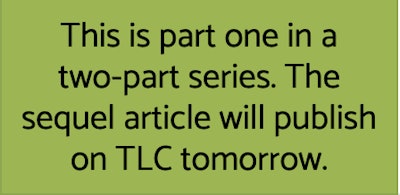 Runs in the family
With two sets of aunts and uncles that both owned nurseries in the state, Thomas Fancher, owner of The Plant Concierge, says he got his introduction to the green industry at an early age.
After working with his family all throughout his childhood and young adult life, he then found a job at a high-end nursery in Dallas. During this time, Fancher says he would have nursery clients come to him asking his advice on interior plant designs, which gave him the opportunity to establish a budding part-time career on the side.
Interior plantscaping was the name of the game when Fancher began Fancher Interiors, but as he began to accrue more customers, he saw their interests gravitated toward more landscape-based jobs. He then began the process of converting the business into the entity it is today.
When Fancher first began brainstorming company names, he not only wanted his business to be able to stand out amongst the plethora of other landscaping companies in the area, but he also wanted customers to know they would receive and "all-inclusive landscape management, concierge-type service."
"We wanted people to have kind of a one-stop shop because we did do the interiors and the outdoor landscaping, so we could be somebody they could trust or call on for just about anything," says Fancher. "I think the word concierge is something everyone associates with great service and care wherever you are."
Today, The Plant Concierge operates with a team of 15 employees and has plans to expand to a new location by the end of this year. Fancher notes that this new location will be more centrally located with their current clients.
One of the most beneficial decisions Fancher says he's made since starting the business was partnering with LandOpt. Through this partnership, Fancher says LandOpt helps his company by providing financial planning tools, help with strategic planning on when to hire for specific positions, management training and access to LandOpt's team of success coaches.
"For me as a growing company and always being someone who was out there physically doing the work with my crews until just a few years ago, it's hard to transition from a worker to a manager," says Fancher. "So, I needed somebody to help me put those processes in place so our management staff could be successful, and I needed someone to hold me accountable as well."
Fancher says this partnership with LandOpt has also given The Plant Concierge the opportunity to talk with the entire network of fellow landscaping companies across the nation, which allows "everybody to help everybody" without the fear of competition.
Clientele
Currently, Fancher says their market is all high-end residential, but the long-term hope is to branch out into the commercial realm as well.
"We need to grow our maintenance division," he says. "Maintenance and that reoccurring revenue is really important in keeping a company's cash flow constantly relevant."
Currently, Fancher says the company operates at 64 percent projects and 36 percent maintenance. As a whole, Fancher says he would like to balance that to where it becomes more of a 50/50 split "so as the market fluctuation starts to change, we have the ability to also fluctuate with it." He adds that in the future, they would also like to diversify more into the commercial market."
Fancher hopes that over the course of the next three years, the company will be able to grow to include 20 percent of their work in commercial projects.
Check back tomorrow for part 2 of this series, where we'll take a look at the company culture within The Plant Concierge, as well as a few best business practices they implement.