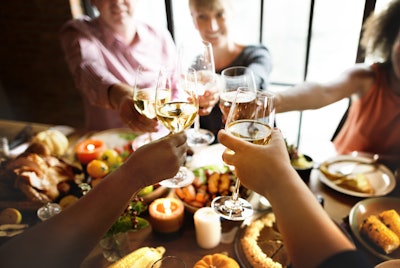 The holiday season is upon us and it can be easy to let them slip by as your landscaping company either winds down for the season or gears up for snow removal work.
To keep employees motivated and engaged during this hectic time, HALO Recognition has launched a microsite with holiday resources and a number of suggestions on how to keep spirits bright.
"The holiday season, especially the month of December, is statistically the most stressful time for employees," says Cord Himelstein, VP of marketing and communications of HALO Recognition. "Our new holiday-focused microsite covers a wide variety of topics and best practices to help HR keep spirits high as the seasonal workload ramps up."
Himelstein says HALO Recognition has a number of e-books, articles and blogs to help companies engage with their employees during the holiday season and this year they decided to create one consolidated page.
Below are some of his suggestions as to how landscaping companies can celebrate the holidays and recognize their employees' hard work.
Give incentives for longer hours
Whether you're pushing to get jobs wrapped up before you shut down for the year or are having to ask your employees to put in extra-long hours doing snowplow work, acknowledging and rewarding your staff for working hard around the holidays is always a good practice. What extra incentives you decide to offer will vary based on your business but providing extra pay or additional time off is typically well received.
Some simple ways to say thanks around the holidays include giving handwritten cards with personal messages or giving out small branded gifts.
"Also consider lower value gift cards to Starbuck's or Dunkin Donuts," Himelstein says. "Think about the work environment as well – are there meaningful connections you can make with the kind of work you do? Landscapers tend to spend a large portion of their days outdoors, so a nice branded water bottle or piece of apparel may be well received. The more specific and personal you can get, the better."
Celebrate and eat together
If you're wondering if holiday parties are worth the effort, Himelstein says these events are still appreciated among staffs.
"A year end celebration of accomplishments still resonates deeply and is a great opportunity to get your staff together and engaging one another, building stronger bonds," he says. "There is a stigma of the 'drunken office holiday party' where things 'get too crazy,' but simply setting proper expectations of behavior and taking into consideration everyone's preferences can create an inviting and meaningful experience."
According to HALO Recognition, when co-workers share a meal, engagement and on-the-job happiness goes up by 11 percent. Holiday get-togethers don't have to be extravagant either as many are just happy with a Thanksgiving potluck.
Boost recognition
Sometimes you may think your employees know you appreciate what they do day in and day out but taking the time to recognize them and express your gratitude can go a long way. HALO Recognition says that only 20 percent of employees say they feel strongly valued at work but 40 percent would work harder if they were recognized more often.
Himelstein says people have always needed more than just a paycheck to keep showing up to work.
"They need to know their work and time is appreciated, and that their workplace is somewhere they can go to be seen and supported," he says. "This is what makes people willing to show up consistently to jobs they may not always enjoy – the people and environment they get to work with. Employee recognition gives management the tools stay connected with their employees and communicate their gratitude consistently, creating a culture of appreciation that is ultimately worth more than money."
Provide opportunities for giving back
The holidays traditionally see an uptick in volunteering and donating to charities and having Employee Volunteer Programs (EVPs) provide a number of benefits including increasing job satisfaction levels, improving retention rates and boosting morale and positive word of mouth about your company.
"Studies across all industries have shown that giving employees charitable donation options gives a huge boost to morale, engagement, and satisfaction," Himelstein says. "Also, the employee experience of being able to give back during the holidays is priceless, and really brings the best energy to the workplace."