Pine Hall Brick Company recently introduced Old School 8s, a line of PaverTiles that the company says hark back to a time when a 2×4 was 2" by 4" and stone was stone and not colored concrete.
The company says that PaverTiles are slices of either one-half or three-quarters of an inch off of existing clay pavers, and they are installed like ceramic tiles, indoors on walls and floors and outdoor as overlays on concrete slabs.
The company says they are ideal for the outdoors, especially where thresholds and steps prevent the use of full-thickness pavers.
Pine Hall says the Old School 8s pay tribute to the traditional size of eight inches, which is the typical length of bricks, and they come in seven styles: Speakeasy, The Original, Rich Mahogany, Jazz Hall, Capone, Hemingway and Churchill.
TreeTown USA showcases exclusive plants and trees for ASLA
At this year's American Society of Landscape Architects (ASLA) National Conference and Expo, TreeTown USA displayed many of next year's plant introductions.
The group's booth featured plants from several brands, such as the Sunset Western Garden Collection and Southern Living Plant Collection, both part of its licensing agreement with Plant Development Services, Inc., Flower Carpet Roses from Anthony Tesselaar International and Star Roses and Plants.

The company says renowned plantsman Nicholas Staddon has been working with the plant breeders, hybridizers and professional plant explorers for the last 25 years. His participation in the Planting Design Professional Practices Network (PPN) panel discussion focused on building a strong specifier-grower relationship to help landscape architects acquire high-quality plants that will contribute to the success of projects.
The company says that planning ahead, visiting nurseries, knowing suppliers, understanding plant production cycles and communicating clearly and often are key to procuring and successfully establishing the trees, shrubs and plants that bring landscape designs to life.
Nancy Buley, honorary ASLA and director of communications for J. Frank Schmidt & Son Co., coordinated the panel which also includes Terry Ryan, FASLA, a Los Angeles specifier, whose landscape, the Crerar Science Quadrangle at University of Chicago, just won the American Architecture Award for 2019; Martin Hanni, general manager at Northwest Shade Trees, LLC, based in Salem, Oregon; and Steven Wagner, owner of Professional Horticultural Services LLC, Franklinville, New Jersey.
LawnStarter raises $10.5 million for growth investment
LawnStarter announced a $10.5 million growth investment from Edison Partners.
The company says this new funding will enable LawnStarter to continue its growth in lawn care across the US and add new outdoor service lines including landscaping, fertilization, pest control and tree care.
"In the highly decentralized lawn care industry, ordering service takes days, communication is poor and caring for your home requires hiring several different companies," says Steve Corcoran, LawnStarter CEO and co-founder. "We've brought together vetted and fully insured professionals to give consumers the best possible experience. Consumers can easily schedule lawn care and other services using a mobile app, giving them an effortless way to manage the full spectrum of their outdoor home needs."

LawnStarter says it also helps lawn care businesses grow their revenue by 30 percent to 80 percent in a few months with no upfront costs. The company says it handles marketing, billing, scheduling and other back-office operations so that pros can focus on delivering great service. Additionally, LawnStarter says its algorithms use geolocation data to help pros build route density.
"The investment from Edison Partners will help us grow and scale our platform and business so we can transform the outdoor home services industry to meet the modern needs of homeowners, and work towards making every outdoor home service interaction as easy as clicking a button," says Corcoran.
LawnStarter says it is the latest Edison Partners investment in large fragmented markets ripe for disruption and a differentiated customer experience, such as real estate investment and funding platform Fund That Flip, micro-mobility company Zagster and the financial membership platform MoneyLion.
"LawnStarter is bringing innovation to the $99 billion lawn care service market, where services are widely distributed and the consumer experience is poorly constructed," says Daniel Herscovici, partner at Edison Partners, who led the investment. "We look forward to partnering with Steve and the management team as they capitalize on the demand for seamlessly integrated and easy to use services."
Bayer trial results demonstrate effectiveness of Specticle FLO
According to trial data from the Turf and Ornamental (T&O) business of Bayer, within the company's Crop Science division, Specticle FLO has been shown to provide a reliable, pre-emergence solution for hard to control weeds on St. Augustine grass.
"Lawn care professionals who work with the sensitive St. Augustine grass struggle to get long-lasting control given an unpredictable environment and the tendency for weeds to germinate all year long, particularly on delicate St. Augustine grass," says John Wendorf, Bayer customer marketing manager. "Bayer trials reveal that integrating Specticle FLO pre-emergence herbicide into their programs can help LCOs improve weed control and reduce post-emergence treatments."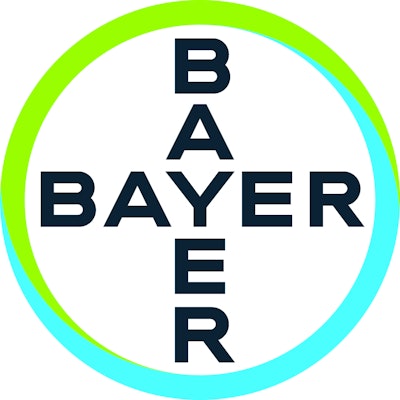 Bayer says trials conducted in 2018 and 2019 in Florida demonstrate the results of doveweed and broadleaf weed control in St. Augustine grass when using Specticle FLO, and the data reveals the following:
A 2018 doveweed trial over a three-month period revealed doveweed control on St. Augustine grass treated with Specticle FLO reached over 99 percent.
In a 2019 broadleaf weed trial, St. Augustine grass treated with Specticle FLO reached 87 percent control of broadleaf weed.
2018 and 2019 trials comparing untreated and Specticle FLO treated St. Augustine grass revealed broadleaf weed infestations were seven to eight times higher in untreated St. Augustine grass.
Bayer says trials were conducted in partnership with Florida lawn care professionals, who were given a precise dosage rate and application timeframe.
One trial participant, Stahlman Landscape and Property Maintenance in Naples, Florida, turned to Bayer for help finding a tough-on-weeds pre-emergence herbicide that would not damage their customers' delicate St. Augustine grass lawns.
"The longevity we get out of this product is remarkable," says Leon Humphrey, manager at Stahlman. "Having a product like Specticle FLO that lasts for over six months helps us get ahead of the game. Because of the long-lasting control, crews have to make fewer overall visits to properties, keeping the business and our customers happy."
Bayer says pre-emergence weed control with Specticle FLO requires two applications where other herbicides may require three applications. With fewer applications and fewer weed breakthroughs, Bayer says lawn care operators can make fewer overall visits to properties, helping them reduce labor costs, run their businesses more effectively and increase customer satisfaction.
Wooster Products introduces NiteGlow
Wooster Products recently introduced NiteGlow treads with high quality photoluminescent.
The company says this two-stage anti-slip stair nosing is ideal for exit path markings, steps and leading edge of landings when finding pathways in the dark is a necessity.
The company says NiteGlow meets NYC Local Law 26, 2009 IBC, and 2009 IFC code compliance and is well suited for either new construction or retrofit interior stair applications.
The company says heat-treated corrosion-resistant aluminum substrate and a nearly diamond-hard aluminum oxide filler assures long tread life under heavy pedestrian traffic, and bright, long-lasting photoluminescent epoxy filler is free of hazardous and radioactive substances and extends uniformly throughout the filler.
According to Wooster Products, the products feature a high content of aluminum oxide abrasive that ensures traction and long service life and is replaceable, and they are available in lengths to order to a maximum of 8'0".
The company says NiteGlow's two-stage safety nosing includes a replaceable anti-slip abrasive-filled top insert and a mill finish extruded aluminum base, with sure-hold anchor, and an optional wood insert keeps the aluminum base clean during initial construction.
Wooster Products adds that an anti-slip filler includes approximately 60 percent virgin grain aluminum oxide abrasive, which is available in contrasting colors, and the photoluminescent epoxy binder is a fully-cured resilient epoxy with a filler ratio of 16 percent minimum for enhanced cleanability.