The National Association of Landscape Professionals (NALP) recently announced that beginning in 2022, it will separate its annual meeting, LANDSCAPES, from GIE+EXPO and will host its own stand-alone conference.

For over 10 years, NALP says it has held its annual meeting in Louisville in conjunction with GIE+EXPO, and before that, the association hosted an annual meeting and exposition (the Green Industry Expo), which traveled to different cities.
"We've enjoyed a strong partnership with the Outdoor Power Equipment Institute (OPEI), and we continue to work together on government relations and other important industry issues," says Britt Wood, NALP CEO. "But the time has come to provide members with a new annual meeting experience, so beginning in 2022, our conference will move to different cities."
NALP says it has assembled a planning task force, including industry suppliers and manufacturers, lawn care, maintenance and design-build professionals, to provide guidance and input into the design of the new conference.
NALP says member input is also being gathered to ensure the conference provides the best education and networking opportunities while incorporating local facility tours and the latest innovations.
"We look forward to opening up new opportunities for attendees as we create the future NALP Annual Meeting experience, beginning in 2022," says Wood. "In the meantime, we are focused on providing innovative and exceptional LANDSCAPES conferences for the next two years in Louisville."
OPEI announces planned ownership change of GIE+EXPO
The Outdoor Power Equipment Institute (OPEI) has announced that in 2022, it will move into 100 percent ownership of the GIE+EXPO trade show.
"GIE+EXPO has had an extraordinarily strong run since 2010 – posting records in attendance and booth space," says Kris Kiser, president of OPEI and managing director of GIE+EXPO. "Last year's show was the biggest ever, setting record attendance levels. With this change in the ownership structure of the show, OPEI will own the show in its entirety. We'll continue to work with our landscape industry partners to provide attendees with training and other programmatic elements at the Kentucky Exposition Center. We look forward to the continued evolution and dynamic growth of GIE+EXPO in Louisville in the future."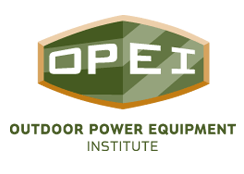 OPEI says 2019 was the sixth record-breaking year in a row for GIE+EXPO, and the show hosted more than 1,000 exhibitors and more than 20 acres of outdoor demonstration area for attendees to ride, drive, dig and cut with the industry's latest equipment. More than 26,500 contractors, dealers and exhibitors attended from all 50 states and more than 40 countries.
New features at the 2019 GIE+EXPO included in-tree training from the Women's Tree Climbing Workshop, whose team of climbers demonstrated arbor safety and climbing skills in a 60-foot sugar maple erected in Freedom Hall for the purpose, as well as the second-annual Lucky's Mutt Madness rescue dog adoption event held in partnership with the Kentucky Humane Society.
OPEI says GIE+EXPO will continue to offer education, training and certification in all segments of the outdoor power equipment industry, including landscape, hardscape, lighting, snow and ice management, tree care and irrigation for landscapers, hardscapers, dealers, distributors and contractors.
OPEI says GIE+EXPO 2020 is set for October 21-23, and attendees can expect hands-on drone training, expanded tree care demonstrations, a UTV test track, as well as continued co-location with Hardscape North America.
"OPEI has signed an extension agreement for the show from 2022-2024 with the Kentucky Exposition Center and area hotels in Louisville for the future," says Kiser. "GIE+EXPO has always been the industry's family reunion, and the place to be if you're in this business. We're looking forward to continuing to work with our partners to provide the best training, education and hands-on learning for the entire industry."
Vermeer announces distribution agreement with MultiOne
Vermeer Corporation says it has entered into a distribution agreement with MultiOne.
Through this agreement, Vermeer says MultiOne will supply Vermeer-branded loader models to be sold, serviced and supported exclusively through Vermeer dealers across North America and the Caribbean.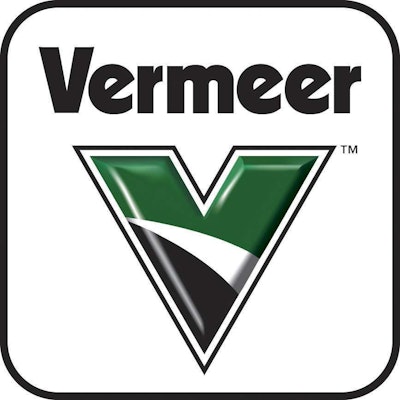 "Across our landscape, tree care, rental and general construction markets, we are seeing a growing demand for highly maneuverable material handling equipment capable of productive speeds and low turf disturbance, while helping solve labor challenges on the jobsite," says Doug Hundt, president of Vermeer Industrial Solutions. "By combining MultiOne's proven loader line with the reach, service and support of the Vermeer dealer network, we can quickly expand our already robust line-up of compact equipment to meet this demand."
While the two companies envision building on their partnership, Vermeer says this agreement will feature all MultiOne compact articulated loader models ranging from 933 lbs. – 1,590 lbs. operating capacity.
The company says these models feature a telescopic boom. Vermeer says these models will be manufactured at MultiOne's facility in Vicenza, Italy, and made available with select attachments, a full line of parts and service at Vermeer dealerships in North America and the Caribbean in early summer 2020.
"MultiOne has a strong, 20-year track record of supplying customers around the world with compact articulated loaders that are known for high quality, versatility and efficiency," says Stefano Zanini, MultiOne technical director. "We are excited to partner with Vermeer and its dealers to help equip their customers with the high-performing tools they need to more efficiently get work done."
Central Boiler acquires WoodMaster
Central Boiler Companies has announced the acquisition of the WoodMaster brand of outdoor furnaces.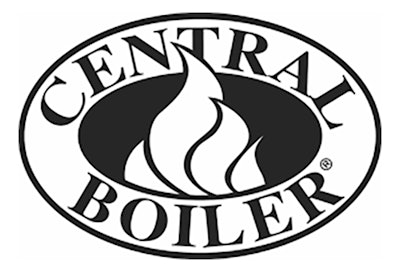 Central Boiler says it has formed an affiliate named WoodMaster, Inc. and plans to continue to grow the WoodMaster brand.
"This acquisition brings two iconic names in the outdoor wood furnace industry together, each benefiting from the economies of scale that will be achieved through increased purchasing power, reduced costs, lower overhead and more efficient distribution," says Dennis Brazier, CEO and president of Central Boiler. "Two separate successful brands working together is stronger than one successful brand alone."
Central Boiler and WoodMaster say they have a complementary network of dealers primarily in the United States and Canada and distributors in select markets outside North America.
Central Boiler says the synergies and similar corporate philosophies provide the right environment for a smooth transition and solid growth strategy for both brands.
"We look forward to growing our business by adding talented people and a strong brand to our organization," says Dennis.