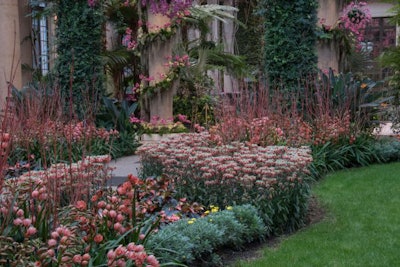 Discovering new plants and what makes them tick are just a few of the benefits that come with the territory of those conducting plant trials.
Simply put, plant trials are evaluations of a plant's performance in a specific environment under specific conditions. During this type of scientific experiment, plant trial managers are able to analyze new products and compare them to those that are already on the market.
Take a deeper look inside plant trials to see what goes into these processes and what it takes to get new plants out into the industry.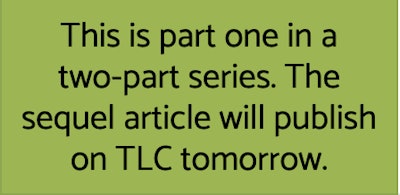 For sale or for display?
According to Proven Winners, there are two types of plant trials: university field trials and public gardens.
Since the 1950s, Longwood Gardens has conducted plant trials to continually find new and exciting plants to display, and through the years, the company has released about 140 plants. This 1,100-acre public garden only grows plants for their conservatory and display gardens.
"When we trial plants here, we look at them through a much different lens than you would a commercial trial garden," says Matt Taylor, director of research at Longwood Gardens. "We're looking for plants that have a lot of wow factor to them"
After working at Longwood for about 11 years now, Taylor says he's had the opportunity to be associated with numerous plant releases, and many of them, he says, came from Longwood's plant exploration program before being released to the public.
Taylor says Longwood has partnerships with numerous horticulture companies, and these companies will send trial packs to the garden every year to allow trial managers the chance to evaluate the plant material for their use.
"The horticulture industry today has an enormous variety of every type of garden plant out there, it seems like," says Taylor. "Our trials program is now focused on plants that we can use in our display gardens and in the conservatory. A lot of those plants are coming from our plant exploration program. We're traveling all over the world looking for new plants."
Each year, Taylor says they trial between 400-800 plants for the purpose of ornamental display. Taylor says they will grow the plant both indoors and outdoors to learn which environment it thrives in, and if the team likes the plant, it will then graduate and be transferred to the production team.
Along with viewing these trials through the lens of display, Taylor says Longwood also looks at the conservation and stewardship values the plants will bring to the industry.
Diane Blazek, executive director for All-America Selections (AAS), says AAS was first started in 1932, and since its beginning, the non-profit organization has been conducting various plant trials.
"Plant trials are such a vitally important part of plant breeding," says Blazek. "When you breed something new, you have to trial it, plant it out in the field and look at it compared to some of the other things."
Blazek says AAS conducts its trials for commerce, so these pre-introduction trials will take place before plants are brought to the market. Once the plants are dubbed winners, they are then allowed to start selling them.
Blazek says while they do have trial and display gardens at AAS, the organization does not keep their plants, as they work on behalf of breeders that give AAS an entry and pay to have it trialed. Once the trial is completed, that data is sent back to the breeder.
On a typical day, Blazek says plant trial judges will spend their time observing, taking notes and photos of the plants and ensuring the data is properly saved, organized and compiled. Once the trialing season has come to a close, these judges will then send the data back in for analysis, which is when AAS can decide whether or not the plant will be a winner.
Following protocol
Since their plants are meant only for display purposes, Taylor says Longwood sometimes has to follow different rules and regulations than places that sell their plants, and the trials can vary drastically depending on what type of plant the managers are working with.
For example, Taylor says that when Longwood's plant exploration team acquires plants from nurseries across the globe, there really aren't many procedures that need to be followed, as the plants were received from a reputable establishment. However, when Longwood's plant exploration team collects plants and seeds from the wild, there are more permits and agreements that need to be in place.
According to the Plant Trials Database, trial grounds must follow a set of standardized trialing protocols with the following requirements:
Provide a healthy and well-maintained growing environment
Fertilize as needed and/or directed by the breeder's culture sheets
Spray for pests and diseases at the discretion of the trial manager. It is neither mandatory nor banned. Any plants sprayed for pests and diseases must be noted.
Deadheading of flowers is neither mandatory nor banned but at the discretion of the trial manager. However, plants such as pelargonium, and most daisies (zinnia, gazania, gerbera, dahlia, rudbeckia, etc.) benefit from deadheading.
Irrigate as needed, drip-irrigation is recommended where appropriate, but manual watering is acceptable.
Plants may be trialed in-ground, in containers and/or in hanging baskets; however, the specifics must be noted in the online database, which will offer a three-option drop-down menu.
The Plant Trials Database notes that visual scores and evaluations must be taken by trial managers at least three times per season, and this data should be taken by the same individual every time to reduce variances in scoring.
Check back tomorrow for part 2 of this series, where we'll see what managers look for during the trials, as well as find out why plant trials are important to the green industry.