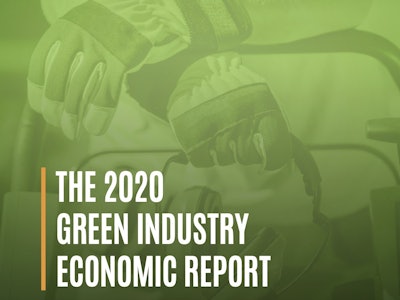 SingleOps has released its quarterly report tracking the health of the green industry. A key takeaway from SingleOps' Q1/Q2 2020 Green Industry Economic Report is that outdoor service companies, including tree care and landscape specialists, have weathered the pandemic fairly well so far, despite some volatility along the way.
SingleOps says the Green Industry Economic Report includes data from hundreds of thousands of one-off commercial and residential jobs performed by outdoor service companies in North America using the SingleOps platform between January and June 2020.
Examples of one-off projects in the SingleOps system include the removal of a fallen tree, a storm cleanup, a flower bed installation or construction of a retaining wall.
For the first six months of 2020, SingleOps says 56 percent of one-off tree care and landscaping jobs totaling over $256 million was accepted by outdoor service companies using SingleOps' system. The proposal acceptance rate was 45 percent for tree care companies and 66 percent for landscapers.
SingleOps says the tree care acceptance rate was 52 percent in January before plummeting to 32 percent in February, only to rebound to 54 percent in March and 53 percent in April; the months of May (50 percent) and June (48 percent) weren't as strong.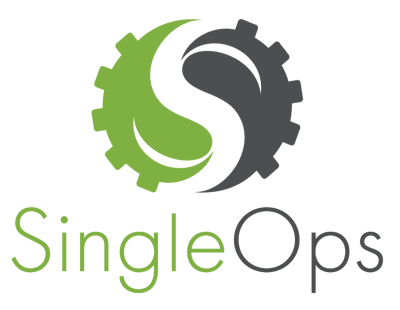 Among landscaping companies, SingleOps says January's acceptance rate was 63 percent, February jumped to 70 percent and March (72 percent) and April (71 percent) were stable, to 70 percent in May and 68 percent in June.
Meanwhile, SingleOps says the average price of a one-off tree care job in the SingleOps system was $2,235 in January and rose to $2,565 in February. It has slipped a bit since with the average tree care job was $1,746 in June.
On the landscape side, SingleOps says the average job size was $5,784 in January, dipping to $4,122 in February and $3,942 in March before bottoming out in April at $2,276. The numbers have gone up since, with June coming in at $3,276.
"Over six months have passed since we published our first Green Industry Economic Report, and despite all the chaos wrought by COVID-19, our industry has proven resilient," says Sean McCormick, CEO of SingleOps. "With people now spending more time than ever in their yards, home improvement projects are popping up everywhere. While we understand that tough times may yet lie ahead, we remain confident that the green industry will weather the storm and pull through stronger than ever."
The complete SingleOps Q1/Q2 Green Industry Economic Report can be found here.
Project Evergreen, Connecticut Grounds Keepers Association join to help military families
Members of the Connecticut Grounds Keepers Association (CGKA) and Project EverGreen's GreenCare for Troops initiative recently joined forces to perform a makeover of three yards belonging to families who currently have a member deployed with a branch of the U.S. military.
In addition to the makeovers, Project Evergreen says each family was matched with a GreenCare for Troops volunteer who will continue to provide lawn and landscape services for the balance of each deployment at no cost.
The makeover included tree trimming/pruning, shrub trimming, bed edging and clean up, weeding, mulching, mowing and trimming.
Participating companies included Brookside Garden Center, Iovanna Property Maintenance LLC, TJB-Inc Landscape & Drainage Contractors, CB Property Maintenance and Costello Landscaping. Kosilla Landscaping, KH Industries and Costello Landscaping have committed to maintaining the properties for the balance of the deployments.
"It's really important to us that when deployed service members come home that they feel a sense of pride in their yard along with a sense of well-being," says Liam Ohlmann, executive director of the Connecticut Grounds Keepers Association. "Especially with everything that's going on right now and families spending a lot of time at home. We wanted to make sure that experience is as comfortable and as aesthetically pleasing as possible."
"It was an amazing experience and we are so grateful for everyone involved and the work that was done," says Lindsey (last name withheld upon request), whose spouse is currently deployed with the U.S. Air Force. "It has reassured my husband that his family would be taken care of here at home and he could concentrate on his mission."
Project Evergreen says because of the generosity and dedication of the GreenCare for Troops volunteers, she can focus her attention on helping her toddler through her first separation from her dad.
"We can't say thank you enough to Project EverGreen and the CGKA and all of their volunteers for taking care of us during this deployment," Lindsey adds. "The work you're doing is so important to military families."
And even though they weren't there in person to witness the makeovers, deployed service members Jared and Dave (last names withheld) couldn't believe their eyes when their spouses shared photos or called them on FaceTime.
"When I was told there were people willing to come to my house while I was away and help with the yard, it filled me with so much joy, I cried a little," says Jared. "I love being outdoors and taking care of my yard and had many plans for it before I found out I was being deployed."
Jared says one of his first thoughts was, 'Who will take care of all the stuff I do around the house?'
"The work Project EverGreen and the CGKA did has given me a chance to relax about some of the things that I cannot control when I am not there," adds Jared.
Being deployed was also hard on Dave but he couldn't believe what he saw when his wife called him on FaceTime to show him what was done.
"They even fixed a post fence that I was planning on doing when I returned from my deployment," says Dave. "Taking care of the yard is a lot of work and this has given me peace of mind that it is being looked after by caring professionals. This is an amazing service – thank you."
"Having their yard cared for by a professional – at no cost – relieves them of a burden and maintains the health and value of their property in a stressful time," says Cindy Code, executive director of Project EverGreen.
The title sponsor of the GreenCare for Troops program is Nufarm. Platinum partners include Toro and SiteOne Landscape Supply. The gold partner is Arborjet/Ecologel and the silver partner is the Propane Education and Research Council (PERC).
Pavestone introduces new patio stone designs
More than 50 percent of home exterior projects are focused on outdoor living space, according to the American Institute of Architecture Home Design Trends Survey results for Q2 2020.
As a complementary extension of popular linear designs found inside a home, Pavestone says it has introduced Avant patio stones for upgrading outdoor living space with contemporary patios, walkways and other pedestrian surfaces.
The company says the 16″ x 16″ Avant patio stones have the look of large format plank pavers, but install with the ease of traditional square pavers for creating new patios or as an overlay to renew an old, existing patio.
The company says the Avant patio stones come in six different face textures that are strategically packaged on a pallet for installing an outdoor surface with a linear design.
Available in trend-forward gray blends, Pavestone says the Avant patio stones require little maintenance, as they are made of durable long-lasting concrete which will not decay, attract pests or distort over time. The company adds that they also contain iron pigments that will not fade when introduced to UV exposure.