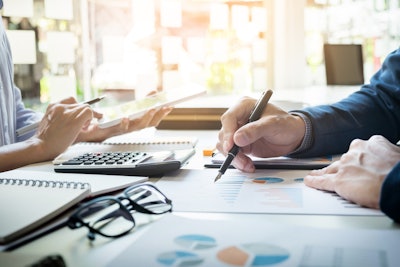 Creating a landscaping business is an excellent way to put your skills to the test, spend more time in nature and build amazing relationships with customers.
Learn how to properly connect with your target audience, and you can make an amazing profit in designing gardens to meet with the unique needs and desires of your clients.
Unfortunately, just like with any business, it's worth noting that you can encounter challenges in your landscaping company that make it harder to earn a consistent profit.
If you've been working on your new venture for a while now and are wondering why you're not making enough money, you could be falling victim to a few common mistakes.
Here are five reasons why your landscaping business could be struggling and what you can do to get yourself back on track.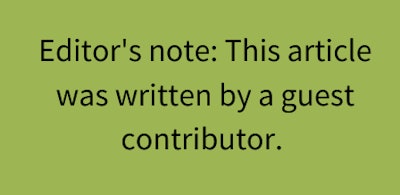 Know your expenses and create a budget
One of the most common reasons that any business will struggle to generate a profit is that they don't understand their incoming and outgoing expenses. The profitability of every job starts before you ever carry out the task when the job is being quoted.
To provide an accurate quote that allows you to make a profit, you'll need to understand how much each project will cost.
Generating accurate quotes will ensure that you're not underselling your business and the work you do. At the same time, keep a close eye on how much you spend on equipment, materials and labor for every project that your team signs on.
You might discover that you need to charge a little more than you usually do.
Too much drive time (wasted time)
Sometimes, running a successful business doesn't mean filling your day with countless jobs from beginning to end. Finding the right balance between the amount of work a crew can handle and a reasonable schedule can improve the profitability of your landscaping company.
Using scheduling software will help you to make strategic decisions about how you can minimize lost time and resources.
Another way to reduce wasted time is to arrange your schedule in a way that lowers the amount of time your employees spend on the road. For instance, book a series of landscaping projects taking place in the same area together.
If you have a large enough team, you could even assign staff members to work in specific areas each day, so they only travel short distances.
Failing to strengthen client relationships
Profits in your landscaping company aren't just affected by how much you spend on equipment and labor. You might also struggle to earn a profit if you're constantly working to convince new people to do business with you. It's much harder to get a new customer to trust you for the first time than to ask an old client to trust you again.
The more work you can generate from a single client, the higher your profits for those projects will be.
Instead of waiting for previous clients to come back to you year after year, make sure you're proactive and reach out to them first. Offer them exclusive discounts and free deals to thank them for being loyal customers.
If you know that your clients will need specific services at certain times of the year, keep a calendar and get in touch when it's getting close to the right time for a new job. If you have a hard time keeping track of everything, some good CRM software might be a good investment. This will allow you to keep a close eye on your customers and the relationships you're building.
Poor equipment management
Having the right equipment as a landscaping business can save you a lot of time and money. However, it's important to know how to use those tools correctly. For instance, if you're not scheduling who has access to certain tools correctly, you might miss out on jobs or projects for no reason.
Landscaping businesses often rely on things like supply chain management tools to ensure that they always have the right amount of resources available. However, it's important to have a solution in place for tracking and managing equipment too.
With the right technology, you can evaluate who in your team is using vital pieces of equipment and when. That way, you can plan assignments more efficiently.
Tracking assets and equipment reduces the risk of displacing assets or theft, too. And on top of all, you can have a complete overview of how often a piece of equipment is being used so that you can schedule it for maintenance or replace parts before a tool is worn out beyond repair.
Failing to take safety seriously
Safety is one of the most important considerations for any business owner. However, it's particularly important to keep your employees' security in mind when you're running a landscaping business, where people interact with dangerous equipment all the time.
One serious accident that causes disability, or worse for your employees, can shut you down permanently.
Before you even start employing people to work with your landscaping organization, make sure that you know what kind of safety standards are essential in your region.
You need to be doing everything possible to keep your people and your customers safe. Don't risk cutting corners just because it might save you some cash.
Start making profits
A landscaping business can be an excellent way for lovers of the great outdoors to take their passion to the next level. However, it's essential to make sure that you're not making any unnecessary mistakes.
If any of the issues above are stopping you from earning the profits you deserve, now's the time to make a change.
EDITOR'S NOTE: Joe Peters is a Baltimore-based freelance writer and an ultimate techie. When he is not working his magic as a marketing consultant, this incurable tech junkie devours the news on the latest gadgets and binge-watches his favorite TV shows. Follow him on @bmorepeters.