Terex Utilities recently announced the opening of a new Terex Service Center in Burleson, Texas.
Located just 16 miles from the previous location, the company says the new purpose-built facility offers access from I-35.
"It is an exciting time for Terex Services as we continue to open new facilities," says Richard Gunderman, vice president parts and services, utilities.
"Investing in service centers, technical training and technology is an investment in our customers, as we partner with them to deliver solutions to respond and get equipment up and running quickly and also extend the lifetime of their equipment for a greater return on invested capital," says Robert Morris, regional operations manager for Terex Utilities.
Equipped with drive-thru bays and two 10-ton bridge cranes, the company says the shop is 80 percent larger than the previous location.
"We had continuously increased our service work and outgrown our previous location and the new shop can accommodate larger equipment," says Morris. "The new facility is located on five acres with room to grow and allows us to respond to market demand as needed."
In addition to full-service repair facilities, Terex says the Burleson Service Center provides inspections and preventative maintenance, transfers and rebuilds, mobile field service, parts and tools sales and training and conference rooms for on-site factory service and user training for Terex and Genie customers.
"Burleson and our other service centers are critical to realizing our value proposition of listening, responding and delivering solutions to our customers," says Clint Weber, vice president and general manager, Terex Utilities. "Our goal is to be closer and more responsive while maintaining our reliability. Burleson is just one step in our long-range plan of exceeding our customers' expectations."
Terex Utilities says it hopes to host an open house for the Burleson, Texas, Service Center in Spring 2021. Until then, this video offers a look inside the new facility.
Rosborough Partners separates residential services, merges commercial with LandCare
Rosborough Partners (RPI) says it has narrowed its focus to residential services and selected LandCare to assume its commercial business.
For the past 30 years, RPI says it has provided full-service landscaping solutions to commercial and residential clients. RPI partner Blaine Owens will now lead the integration with LandCare as VP of client relations, while founder Philip Rosborough will continue to lead RPI.
"This is an exciting time for our commercial team," says Phil Rosborough. "They are joining an industry leader with core values and a culture that closely resembles ours – putting their people and customers first. And Rosborough Partners will continue to grow our residential design, build and maintenance business in the same manner that we have in the past."
The company says this merger marks LandCare's entry into Chicagoland and Milwaukee, just months after planting flags in Columbus, Ohio, and Indianapolis.
LandCare partner and executive VP Neil Carter believes that LandCare will benefit from assuming RPI's existing infrastructure.
"Rosborough Partners built a strong commercial maintenance business focused on premier properties across the market," says Carter. "In addition to a talented, well-led team, they have a balanced portfolio of loyal customers. We are excited to build on such a solid foundation to enter and serve the greater Chicago area."
"I am excited to grow our business with the support of a larger partner exclusively focused on commercial maintenance," says Owens. "I've known and respected Neil and many of the leaders at LandCare for over three decades, so reorganizing our team under people I know and trust is incredibly reassuring and makes the transition much easier."
Fifth Vectorworks Design Scholarship to open December 1
Continuing its commitment to cultivating future generations of designers, Vectorworks, Inc. says it will open submissions for its fifth Vectorworks Design Scholarship on December 1.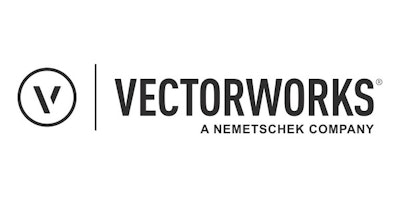 The company says the Vectorworks Design Scholarship invites undergraduate and graduate students in major disciplines related to architecture, landscape architecture, landscape, entertainment and interior design to submit either new or old projects.
"Last year, we received over 1,600 submissions worldwide and we're looking forward to getting even more submissions this year," says Alice Lowy, marketing programs director. "The Vectorworks Design Scholarship is an amazing opportunity for students to take the next step in their professional development by submitting to win scholarship prizes while showing off their creative designs."
The company says students will be able to submit their best work for a chance to win up to $10,000 USD and gain professional recognition. Winners will also acquire free Vectorworks design software for their school's lab and free virtual workshop training.
Those who wish to enter are encouraged to start thinking of their submissions now. Click here to learn more and to enter your email address to be notified of when entries open.
Additionally, students can visit the academic portal to receive a free educational copy of Vectorworks Designer and check out the gallery of last year's winners to help get started.
Keystone Hardscapes reveals project photo contest winners
Keystone Hardscapes recently named the winners of its inaugural Hardscapes Photo Contest.
The company says the international competition conducted this summer generated hundreds of submissions representing plazas, walkways, patios, pool decks, outdoor kitchens, driveways, streets and other hardscape projects built using concrete pavers and segmental retaining wall products designed by Keystone.
Along with Keystone Hardscapes, the company says the contest was co-sponsored by fellow Quikrete companies Keystone Retaining Wall Systems and Flagstone Pavers. The three winning projects earned cash prizes and will be celebrated along with other select submissions in Keystone marketing material including advertisements, brochures, website features and social media.
First place:
Clark Condon
Parkland Village Amenity Center in Cypress, Texas
Photographed – McCurdy Media
Product – Holland Stone Pavers
Second place:
BrightView Landscape Development
Vermijo & Sierra Madre Streetscape Reconstruction in Colorado Springs, Colo.
Photographer – Adam Rice
Product – CityLock pavers
Third place:
DragonFly Landscape Design
Private Residence in Lone Tree, Colo.
Photographer – Nate Koerner
Product – Plaza Stone pavers
Honorable mention:
Fendt Builders Supply
Private Residence in Brighton, Mich.
Photographer – Robert Schuessler
Product – Stonegate Contemporary wall including grill station, walls, column and fire pit
Elite Pavers LLC
Private Residence in Merritt Island, Fla.
Photographer – Tyler Robertson
Product – Heritage 3-piece pavers by Flagstone Pavers
York Building Products
Alleghany Public Schools in Cumberland, Md.
Photographer – Dan Longenderfer
Product – Compac Regency wall