Landscapers love the spring, summer, and fall. Spring showers bring tall lawns and dozens of orders to get the yard ready for the warm months. Summers provide weekly mowing maintenance and lots of landscaping projects. In autumn, clients need leaves raked and removed.
But winters? Winters can be hard for landscapers. People rarely go outside, and when they do venture out, landscaping is far from their minds. Most landscaping companies scale back in the winter season, relying on funds from the warmer months to carry them through until business picks up again in the spring.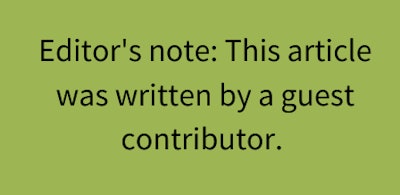 That works for many landscapers, but you can get a leg up on your competition and your quality of life by finding ways to increase cash flow from November through February. Here's a look at some of the most reliable, unique and cost-effective strategies for making money in the offseason.
1. Get gritty with gutters
For typical residents, gutter cleaning is cold, wet and generally unpleasant. Plus, it's potentially dangerous. It's a task so risky and unrewarding many homeowners skip it altogether. However, by ignoring the gutters, homeowners could end up with more costly repairs in the years ahead.
Professional landscapers, on the other hand, have the equipment, training and experience to turn this mammoth chore into a simple operation that takes a crew less than a day from start to finish. In the fall, set up two or three sales drives using flyers or emails to sell gutter-cleaning services to each of your customers.
Benefits of gutter cleaning for customers:
Reduces the risk of water damage to the home
Prevents pests from nesting in accumulated debris
Protects landscaping from unmanaged water
Shields the home from basement flooding
Extends roof lifespan and prevents leaks
Beautifies the home and increases property value
2. Run a holiday party prep promotion
Although many customers will have forgotten their yard exists by Halloween, you still have an opportunity for one last winter hurrah starting in mid-November. Some of those warm-weather customers will be hosting one or more Thanksgiving, Christmas or other holiday gatherings at the end of the year. And some will have forgotten to beautify their yards when preparing for their guests.
Offering a quick, high-value "party prep" service in the week before Thanksgiving and again before Christmas can bring in a surprising amount of work you otherwise never would have invoiced. It's especially powerful if you standardize your offerings so your crews can quickly master the processes involved and get more jobs done in fewer days.
Benefits of party prep for customers:
Makes parties more festive by increasing curb appeal
Avoids possible injuries from attendees as they approach the home
Maintains the health of plants at a time they are often neglected
3. Learn to love installing lights
This task is much like gutter cleaning. It's something many homeowners love the results of but hate actually doing. Worse, it's another way people can get seriously hurt.
Send an email blast to your lead and customer lists in the first week of December offering holiday light installation as a new service and see how many people take you up on it. Follow up in early January with a light removal drive. As with gutter cleaning, you have the best tools and proper training to do the task quickly, easily and safely.
Some landscapers have even started renting light displays to customers, increasing their per-job profit at the cost of some storage space for the other 11 months of the year.
Benefits of light installation for customers:
Professional expertise makes for a more attractive arrangement
Proper ladders and other equipment allows lights to be hung higher
Avoids risk of injury
Ability to rent large and expensive display features at a fraction of the cost of buying them
More time spent with loved ones instead of hanging lights
4. Buy a good snowblower
Commercial and residential customers alike need to be able to walk to their cars safely without the worry of falling on slick ice. With a relatively small investment in new tools and clothing for your teams, you can be the company that handles these problems.
One good strategy is to make snow and ice removal part of an ongoing set of services. For instance, seeding and dethatching in the spring turns into watering and tree-trimming in the summer. In the autumn, you transition into leaf removal and gutter cleaning. Then, it's time for snow and ice removal for the winter. Eventually, spring returns with its seeding and dethatching, and the cycle starts over. By adding snow removal, you've formed a bridge to keep your customers engaged year-round.
Benefits of snow and ice removal for customers:
Maintains curb appeal year-round
Prevents accidents and potential lawsuits
Gives access to specialized equipment they don't have to buy
Avoids doing time-consuming and exhausting work themselves
Reduce potential lost income for commercial clients
5. Promote prep services
Most homeowners simply ignore their lawns during the winter and get serious again after the last frost. That's bad for their yards and bad for you. Instead, good lawn maintenance requires a host of tasks performed throughout the winter months, including cool-season fertilizing, leaf removal, mold prevention, aeration and picking up debris.
All of these things can become part of a winter landscaping services package you sell to your customers, even — and especially — those who think there's nothing for you to do during the winter months.
Benefits of winter lawn prep services for customers:
Reduces spring lawn service costs
Produces a more attractive yard faster
Prevents damage to plants
6. Push for commercial
Commercial landscaping clients come with their own set of unique challenges and hassles, but they're far less likely to cancel services for the winter months than their counterparts in private homes. You may need to offer altered services from November through February — many of which we've listed above — but you'll have more takers for year-round contracts.
Leverage this fact all year long by pursuing commercial contracts aggressively, even with lower-profit introductory deals. There's no wrong time of year to pick up more of this kind of reliable income, so prioritize it in your promotions, sales and pricing strategies.
Benefits of winter commercial landscaping for customers:
Presents a professional face even in the winter months
Avoids risk of ice, snow, or debris-related injuries and lawsuits
Increases walk-in traffic via easy and attractive access
Final thoughts
If you take the extra money you earn with these strategies and spend it on holiday gifts and experiences for your loved ones, there's nothing wrong with that. But consider taking some of the extra cash and investing in your business.
Last year, you entered the spring uptick with money for advertising and promotion. If you use some of the profit from your new winter business to advertise in the spring, you'll get a larger share of your community's business. That means next winter, you should have additional cash you can use to invest in your business next spring. As a result, you'll gain an even stronger market share each year.
It all starts with making a little extra money this winter season, which will snowball for your business in the best possible way.
EDITOR'S NOTE: This article was written by Ned Kim. Kim is a freelance editor in the Northeast where he edits and writes for a number of business publications. He helped pay his way through college in the 1990s working for a relative's landscaping business.