As part of Total Landscape Care's look back on 2020, here are the top 10 stories during the month of August.
10. Safety watch: Protecting your crews from hearing loss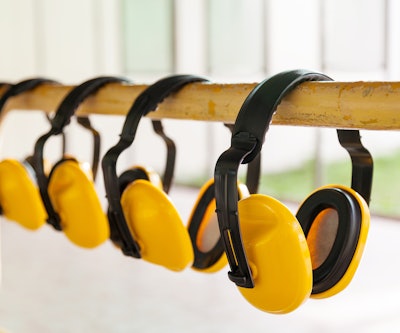 There are many dangers crew members can face when on the jobsite, but a subtle one that is sometimes overlooked is hearing loss.
For crews consistently working with loud equipment throughout the day, hearing loss is a realistic concern, which is why it's important to stress proper hearing protection to crew members.
Click here to read the full story.
9. Tuning in: Getting to know the Growing in the Green Industry podcast
Earlier this year, members of the National Association of Landscape Professionals' (NALP) Young Professionals Network came together to create the Growing in the Green Industry podcast, where green industry experts discuss topics ranging from improving your business to bridging generational gaps in your company.
Hosting the podcast are Miles Kuperus III, system architect at Include Software; Luke Melograno, production coordinator at Mariani Landscape; Neal Glatt, managing partner of GrowTheBench; and Brett Lemcke, VP of R.M. Landscape.
Click here to read the full story.
8. How to: Boosting your landscaping business brand with social media
Social media is an effective way for many businesses to improve brand awareness and brand affinity — which leads to new customers and greater retention of current customers. Landscaping companies in particular have several built-in advantages for using social media platforms to their greatest brand-building potential.
Click here to read the full story.
7. Chainsaw checklist: What to check before hitting the job site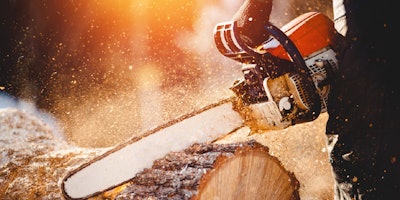 For arborists performing tree pruning, utility line clearance and vegetation management, chainsaws are a necessary tool to get the job done. Yet, proper chainsaw maintenance and repair is equally as necessary to prevent accidents and ensure reliable performance.
Roughly 36,000 people are treated for chainsaw-related injuries each year, according to the Centers for Disease Control and Prevention (CDC), some of whom are experienced tree professionals. As a tree care business owner, the burden of providing your workers with proper, in-depth training around necessary chainsaw safety, maintenance and repairs rests on you.
Click here to read the full story.
6. Sod cutting tips to keep you on the right track
With one of the busiest seasons still in full swing, many projects on your roster may require sod installation, and having proper sod cutting tips on your mind could be extremely handy.
"That crucial step might seem daunting, but if you prepare and have the right equipment, you can come out with successful results each time," says Ron Schefler, senior product manager for Ryan.
Click here to read the full story.
5. How to: Maintaining your company's culture in the midst of a pandemic

Even in the midst of a pandemic, landscaping companies are still striving to maintain their company culture, but that has become increasingly difficult with the majority of their staff members working remotely.
Take a look at what these company owners are doing every day to ensure the culture they worked so hard to create doesn't fall to the wayside during COVID-19.
Click here to read the full story.
4. How to: Building a dry creek bed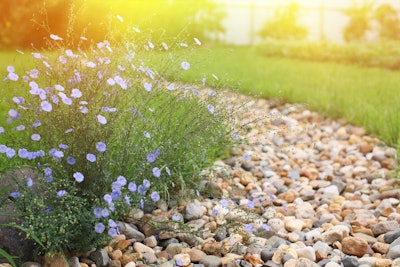 A common woe in the world of landscaped yards is areas that don't want to properly drain. While there are many methods to choose from, one option could be creating a unique feature above ground.
If your client is having drainage issues in his/her landscape, creating a dry creek bed could prove to be the ideal solution. Dry creek beds, sometimes called an arroyo, are shallow trenches lined with landscape fabric and filled with varying sizes of rocks and boulders.
Click here to read the full story.
3. 2021 Yenko Silverado could be "world's fastest production truck"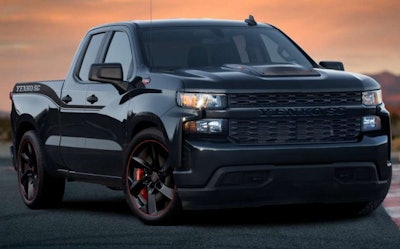 Stop and give thanks that you live at a time of a street legal 800-hp pickup.
More specifically, thank GM and Specialty Vehicle Engineering for making that happen with the 2021 800-horsepower Limited Edition Yenko/Sc Silverado pickup.
"This Yenko version could easily qualify as the quickest 2021 limited production pickup truck in the world," SVE states.
Click here to read the full story.
2. Working remotely in the green industry: The wave of the future?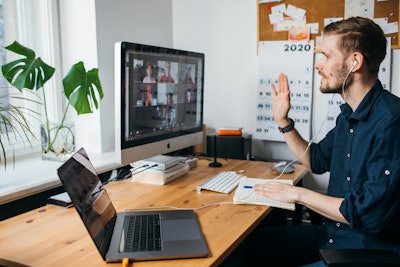 When COVID-19 first arrived on the scene, landscaping companies were forced to take a step back and reevaluate how they would continue operations under less than ideal conditions.
For most of the green industry, remote working became part of the new normal for administrative staff, and in many areas of the country, those employees remain remote.
Click here to read the full story.
1. Aeration tips: Giving your soil some fresh air
Many sports fields and parks have not seen the same amount of usage this spring because of health concerns. This situation, which can bring many challenges, also gives turf managers a unique opportunity to do more involved projects to promote the health and conditions of their turf. One of those maintenance practices is aeration.
Depending on the area of the country, generally, the most popular time for aeration in the fall, although many turf managers also aerate in the spring. With many summer sports and activities being delayed into the fall, turf managers might want to consider adjusting their plans. With many fields vacant right now and with the definitive long-term benefits of aeration, now might be the perfect time to do it.