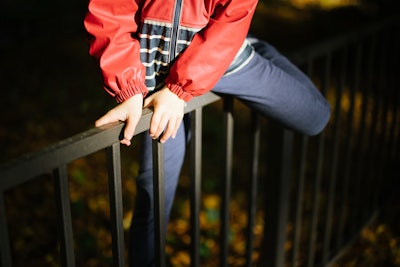 If you are working with commercial properties or HOAs, then you might know one of their biggest worries is crime. Vandalism, destruction of property, or even theft are real concerns that might keep property managers or HOA board directors up at night. But as a landscape contractor, the work you do can play a potential role in reducing crime.
Both your company and your clients can benefit when you talk to them about using landscaping to reduce crime. Here are a few key talking points to discuss with your clients.
How can landscaping reduce crime?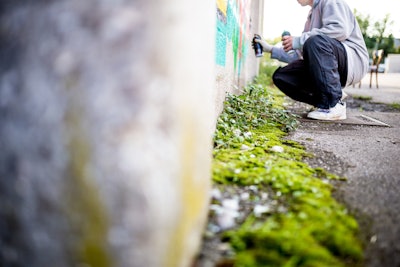 Although landscaping might not be the first thing your clients think of when it comes to making their property safer, the fact is, it can definitely play a role.
"Your clients might not be thinking about landscaping in terms of safety, but it is beneficial to mention the potential impact to them," says Andy McDuff, vice president of Landscape America in Wrentham, Massachusetts. "A well-landscaped property can be a safer property for several key reasons."
Lighting enhances safety
First and foremost, McDuff says that lighting can play a huge role in deterring crime. After all, no potential thief or vandal wants to get caught in the act.
"A property that is well-lit is much safer than one which is not," says McDuff. "When you talk to clients about landscape lighting upgrades, make sure they understand it not only adds aesthetic appeal but can make their property safer."
McDuff also points out that properties which have security cameras installed will be able to better capture video if the property is well-lit. If it's too dark, the cameras may not be able to capture important details such as license plate information or details about the trespasser's appearance.
Trimming and pruning discourage crime
In terms of security cameras, keeping branches and overgrown shrubbery from blocking them is also important. It does no good if the property is well-lit with functioning security cameras, but it's blocked by an overgrown limb.
"Properly trimmed trees and shrubs also make a landscape more open which can create more visual security," says McDuff. "Potential trespassers may be less likely to sneak onto a property in which they can't hide in the brush."
Overgrown or messy properties could even appear as though they are abandoned—or at least convey the idea that nobody is closely watching them. This can increase the likelihood of crimes like vandalism.
Talking to clients about the benefits of landscaping
All of this boils down to talking to your clients about some of the benefits of landscaping—beyond just aesthetics. So often, your clients are in the mindset that landscaping just about looks. But there are benefits that stem far beyond that. Potential crime prevention is a benefit that most clients probably aren't thinking about.
It's not just about maintenance, either. Even the addition of landscape enhancements like plants and flowers can have an impact. It makes the property look well-cared for and that conveys a sense that there are "eyes on it." It's not a neglected property where someone could sneak on with no consequences.
In fact, McDuff refers to a report out of the University of Washington which found that there is less graffiti, vandalism, and littering in outdoor areas with natural landscapes compared to spaces that have no plants.
At the end of the day, crime is a big deal on properties and anything that can play a role in reducing it is likely to be a welcomed addition. You can take time with your clients to discuss ways that landscaping can make their property safer. It might be a custom solution that is needed to get the best results.
No matter what the plan, it will mean a lot to your clients that you care about helping them to make their property safer.