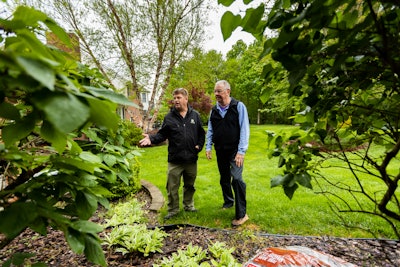 Oasis Turf & Tree
Becoming Landscape Industry Certified can be a great way to set the bar high not only for your own team but for your local competition, too. The National Association of Landscape Professionals (NALP) created this distinction as a way for landscapers to be able to prove they are highly skilled. It's something that Loveland, Ohio-based Oasis Turf & Tree takes quite seriously.
According to Oasis founder Rob Reindl, team members are compensated for becoming Industry Certified with a pay raise. The company also reimburses team members for taking the test.
More than just a job
"We are looking for people who want to make this a career, not just a job," Reindl says. "By encouraging team members to earn these certifications, we are helping to set them up for success."
Reindl says that in addition to benefitting the team by setting them up on a career path to success, becoming Industry Certified ultimately benefits customers, too. Team members become highly skilled at what they're doing and end up producing better results.
Putting in the hard work
Oasis has both Certified Lawn Care Technicians on their team as well as Certified Horticultural Technicians, who work with the company's tree and shrub health care program.
"The industry professionals that earn these credentials are in the upper echelon of the industry," continues Reindl. "We are really proud of them for putting in the hard work to earn these certifications."
That hard work includes a lot of studying. The exams are complex and include a wide array of topics. For the Certified Lawn Care Technician exam, there are two sections and each section must be passed with a 70 percent score or higher. The first exam is focused on turfgrass identification, establishment, and renovation; watering plants; fertilization and liming; mowing; thatch management; aeration; and irrigation.
The second exam is focused on weed management; pest management; turfgrass diseases; identification, and management of insect pests, pesticides, and safety; pesticide and fertilizer application; and equipment and calibration.
A helpful resource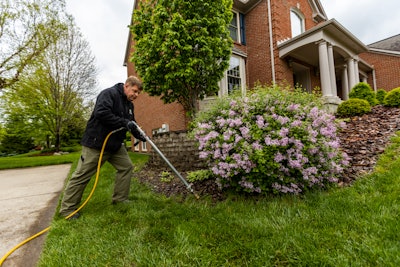 Reindl says that Oasis wants clients to view them as a helpful resource. Clients are looking for experts who have answers to their questions and solutions to their problems. Becoming Industry Certified helps to ensure that's the case.
"It's obviously a big commitment but one that has paid off for our team and our clients," Reindl says. "We show our team how proud we are of their efforts by having their certification printed on a glass plaque which we display in the office."
According to the NALP, the Horticultural Technician certification is currently on hold while the content is being reviewed and updated at press time. But there are five other certifications available, including the Lawn Care Technician certification.