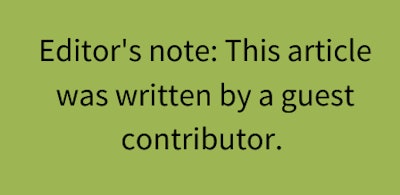 Marketing for any landscaping business is essential — when push comes to shove, you and all of your competitors provide a very similar service. Don't get me wrong; I realize that you may have the best quality service in the area and pay incredibly close attention to detail. But at the end of the day, nobody knows this when picking a landscaping service.
What sets you apart from passing observers and potential customers is how you choose to market your business to your target audience. So why not look at what's working for others in the industry and borrow their best ideas and successful actions?
Today, I'm going to share several recent campaigns that successfully generated bottom-line results for landscaping clients of mine so you can see their strategies laid bare.

You may come to find that the most successful campaigns target high-value homes on a consistent basis.
Campaign #1
A landscaper brings in 33 new customers and $13,000 in immediate revenue in a small Connecticut town targeting high-value homes.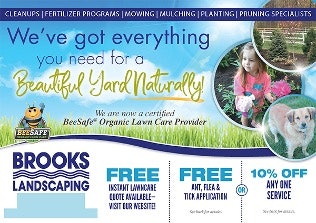 Mailing list: 4,000 records of local homeowners with home values of $300,000+ and household incomes of $150,000+
Mailing schedule: Once a month for 3 months
Results: 33 new customers and $13,000 in revenue
ROI: 236% return on investment (ROI) If you're in an area with a small population, you need to ensure that your message reaches the right people, i.e., those who can afford your services and who traveling to makes sense for you and your team. Direct mail mailing lists are one of the most surefire ways to ensure your marketing efforts create the most impact possible by reaching only the most qualified prospects.
So when they came to PostcardMania for marketing guidance, we knew we would have to use a targeted mailing list to ensure that we were reaching every high-earning resident we could — but we wanted to ensure they reached enough residents to generate a good response. Hence, we widened their search radius beyond just city limits.
Brooks Landscaping is located in Bethlehem, a small historical town nestled within the Litchfield Hills rural region. With a population of just over 3,500, there isn't a vast community of high-earning residents. While the town's median household income is $68,542 (almost $25,000 more than the national average), it still falls below a landscaper's ideal, high-earning customer.
Campaign #2
A landscaper in an affluent Florida community generates $50K.

Mailing schedule:
6,000 cards mailed out over 6 increments
Mailing list: Homes valued over $450,000 and with a residency of less than one year in the area
ROI: 1,308%
Results: $50,000 in revenue
You can even automate the process of reaching new movers now. My company offers a service called New In Town, which is a direct mail program that automatically sends a postcard to new movers in your area every month. It all happens on autopilot for you — you can literally set it and forget it.
I recommend a similar marketing strategy in more densely populated and wealthy towns like this. Once someone chooses a landscaping company (and given that your service is good and provides value), they will likely be your client for years to come. So rather than pry loyal customers away from their current landscapers with a lower price, try reaching people new to the area instead who have yet to make a connection with a landscaping team.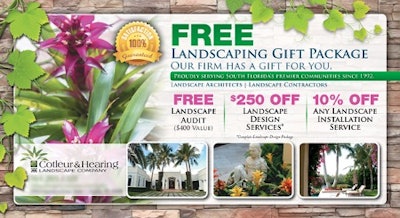 Instead, their strategy was to get in front of every recent new mover into the area to become their designated landscaper — before they had a chance to shop the competition.
When the Cotleur & Hearing team came to ours for marketing help, we decided to target their homes a little differently than Brooks Landscaping. Since most people in the densely-populated area can already afford the cost of living, there wasn't a reason to target incomes.
A long list of professional golfers, athletes and celebrities call Jupiter home. Its median household income is a whopping $76,687, nearly double the national average.
Cotleur & Hearing has been serving the Jupiter, Florida area since 1992.
Jupiter has gained national recognition over the years for being one of the highest-rated suburbs in the Miami Metropolitan area, being awarded the 12th Best Beach Town in the United States by WalletHub in 2018 and 9th Happiest Seaside Town in the United States by Coastal Living in 2012.
Campaign #3
A long-term commitment to consistent marketing brought this landscaper 170 jobs and $108,000 in income.
Mailing lists: 3,000 records of local homeowners with home values of $250,000+ & a weekly list of new homeowners in their county
Mailing schedule: 500-1,000 postcards per week
Results: Approximately 170 jobs and $180,000
We know that targeting high-value homes is essential for most landscaping marketing campaigns. However, what if I told you there's an even more critical component?
I've brought it up a few times already — the consistency of your marketing efforts is ultimately going to carry the most weight when generating REAL results. While direct mail is extraordinarily efficient and hyper-targeted, it takes repetition to create the most substantial impact.
Just think about how you remember advertising in your own life. When you see a billboard ad, you usually don't remember the message, right? You'd have to pass that billboard several times to even remember what the message is, let alone what company.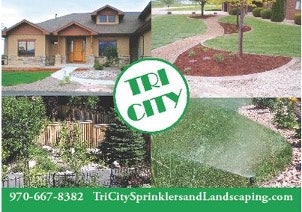 Direct mail capitalizes on this phenomenon in a much more personalized way – delivering that message directly into a highly qualified prospect's mailbox. After someone receives that physical message in their mailbox several times over several months, they really have no choice but to pay attention!
This system is tried-and-true across a wide variety of industries we work with, with landscaping in particular. As long as you put in the time, there's a very high chance your campaign will generate revenue.
Take Tri City Sprinklers & Landscaping, for example. They're a landscaping and sprinkler installation company located in Loveland, Colorado, the state's 14th most populous city. Their business is also adjacent to Fort Collins, an area with plenty of suburbs with landscaping needs.
A humble mountain area, their area's median income is slightly higher than the national average, meaning they needed to target high-value homes precisely.
So, they targeted a list of homes worth $250,000+ over a couple of sporadic campaigns with us from 2011 to 2012 that produced average results. This all changed in 2013 when they committed to a consistent long-term campaign.
Each week, in addition to targeting their list of homes worth $250,000+, they also pulled a list of new homeowners in their county from the local paper to mail to. They sent 500 to 1,000 postcards to both of these lists weekly or bi-weekly throughout their 2013 campaigns.
This covers both of the tactics used by Brooks Landscaping and Cotleur & Hearing; they covered all of the bases by targeting high-value homes and getting in front of new residents to become their designated landscaper.
These efforts paid off in a big way — the 170 jobs and $180,000 in revenue that the mailings generated ended up being a third of their total annual revenue!
While every landscaping company is different, I see one commonality repeatedly when it comes to growing them. These businesses market consistently, month after month, no matter what curveballs the universe throws their way. While 2021 may bring new challenges we never expected, marketing consistency will continue to prove itself.
And while consistency is important, don't forget reaching the right audience is close in importance. Before committing to any kind of direct mail campaign, it's vital that you closely research your local area and competition. A mailing list broker or data company can help you gain an accurate picture of your immediate area that Google can't capture, and some (like my company) even offer complimentary list counts offering 1,000 records for FREE.
In 2021, let's take what we've learned from the past and implement it for a brighter future. You have a blueprint for success in these case studies — what you do with it is up to you.
EDITOR'S NOTE: This article was written by Joy Gendusa. Gendusa is an entrepreneur, business owner, author, keynote speaker and philanthropist. With only a phone, a computer and postcards (no funding of any kind), she grew PostcardMania from a small startup into an industry leader that generated over $64 million in 2020 and currently employs 292 people in Clearwater, Florida. You can request free postcard samples from Joy's company today or reach her directly at [email protected].